/ Source: TODAY Contributor
It's a timeless conversation between father and child, and one that can cause a bit of frustration as Father's Day looms.
"Dad, what do you want for Father's Day?"
"Oh, nothing."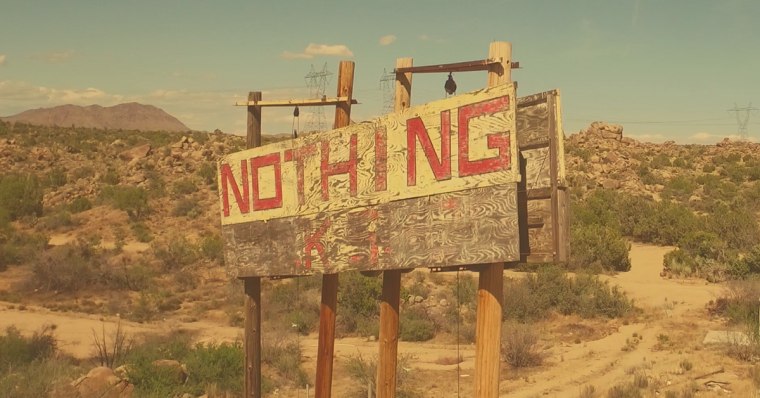 Century 21 knows that the struggle to find a Father's Day gift for Dad is real, so the real estate firm came up with a way that children of all ages can actually give Dad what he asked for — absolutely nothing.
Between now and June 19 at 11:59 p.m., kids can log onto the Give Dad Nothing website, and receive a free, 24-hour license — valid only on Father's Day — to a parcel of land in Nothing, Arizona, a deserted town located approximately 140 miles northwest of Phoenix.
"We reached out to the owner of Nothing, Arizona, and shared our concept for the campaign with him," said Cara Whitley, global chief marketing officer at Century 21. "He kindly agreed to lease us the land for one day so that we are able to sub-lease it to 'kids' of all ages to give their dad what he always seems to ask for on Father's Day — nothing."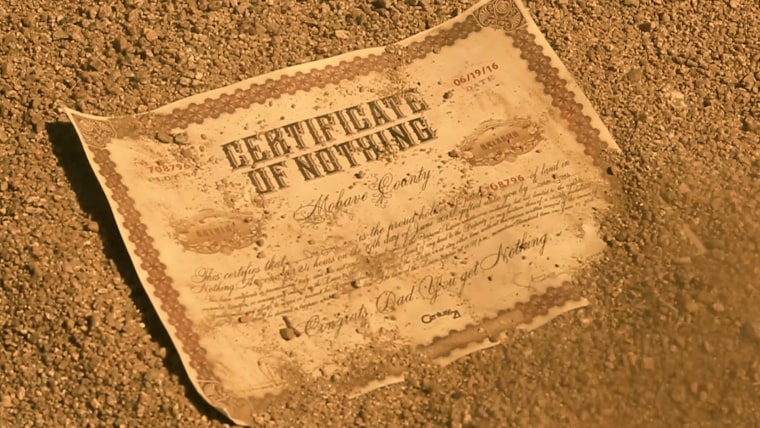 "At midnight on June 20, our lease with him expires, and the land reverts back to his ownership," explained Whitley.
Once Dad is signed up for his share of Nothing, users of the site can download a printable certificate verifying their father's temporary ownership of a piece of the town. The site also offers an interactive, 360-degree view of the town for Dad to explore.
"Dad entertains us all year with his best dad jokes, so Century 21 wanted to give people everywhere the opportunity to send their father a lighthearted joke of their own," Whitley told TODAY Parents. "What says 'Happy Father's Day' more than a little comedy in true Dad form?
"And, if Dad's concerned the give of Nothing, Arizona, was actually something, we're sure he'll be happy to learn his piece of Nothing didn't break the bank — it's free."