Jenna Bush Hager pays tribute to generations of women in her family, particularly her own mother, in a Mother's Day letter to her daughters.
The TODAY correspondent paid her respect to "one of the all-time greats," former first lady Laura Bush, or "Grammee" as she is known to her two grandchildren, Mila, 5, and 2-year-old Poppy.
"People will say, 'You remind me so much of your mom,' and I thank them. It is the best compliment," Jenna wrote in a letter for Southern Living, where she serves as an editor-at-large.
"In many ways, I am like her — our voices ring with the same Texas twang, we have similar cheekbones, we were both teachers and love to read. But in many ways, I am just trying to keep up with her."
Jenna described childhood evenings playing with her twin sister, Barbara, as the two danced after bath time, in pajamas and wet hair, along with their mother in a "conga line of Bush women. Barbara and I following in our mama's footsteps — we always followed her lead."
She also recounted how her mom took them to see Frida Kahlo exhibits across Texas, long before their father became interested in art, because "she wanted us to see the beauty in the world."
But the former first lady was just one of many strong women in Jenna's family.
"You girls come from a long line of women who wanted to become mothers," Jenna recounted. "The West Texas women on your Grammee's side were strong, but going all the way back to my great-grandmother, the thing they wanted the most was also the most difficult."
Both Laura Bush and her own mother are only children, but not by choice, Jenna said.
"My great-grandmother, a woman who could make her own mortar and lay her own brick, buried at least two babies in the desert of El Paso, both born too soon," wrote Jenna, who was named for her maternal grandmother. "And my grandma Jenna laid three babies to rest in Midland, Texas."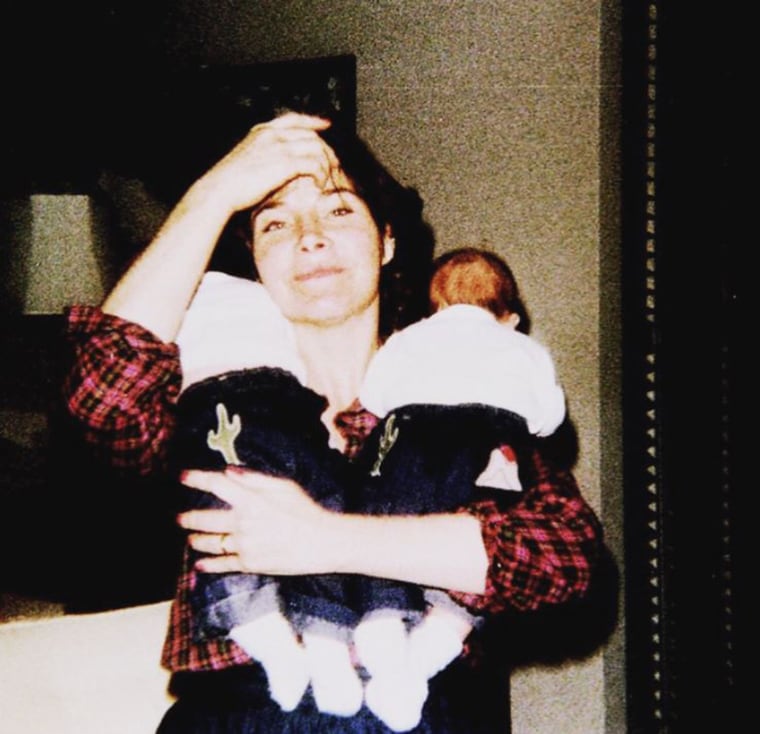 Jenna said her own parents "desperately wanted a full household" and tried for years to have children before deciding to adopt. They learned they had been approved as parents on the same day they learned they were pregnant with twins.
"It is my mama who taught me how to be a mom, but it is you, my darlings, who are teaching me what it means to be a mom. When I am traveling for work, I scroll through pictures of you on my phone, longing to be back home," she said.
"Grammee prepared me for the anxiety and guilt that comes with motherhood. She said recently, 'All we know we have is now, so worry less and enjoy life with those babies.'
"So, I do that now and think about my strong mama and my grandmas — the women who came before me. And I am so grateful that you are mine."