Rascal Flatts knows the way to Hoda Kotb's heart: Haley Joy.
The country group sat down with Kathie Lee Gifford and Hoda Monday after playing on the plaza and they didn't come to Studio 1A empty-handed. They brought a tiny guitar for Hoda's daughter Haley Joy — and Hoda's emotional reaction was the best.
How did the country stars pull off the surprise? Singer Gary LeVox had a baby guitar tucked under his arm during the segment, then he revealed it wasn't even his.
"You know what? It's actually not even for us. It is for your daughter." He turned the guitar around to reveal Haley Joy's name etched in the wood.
"And we signed it to Miss Haley Joy," LeVox said while Hoda started to cry. "So that is for you, Momma."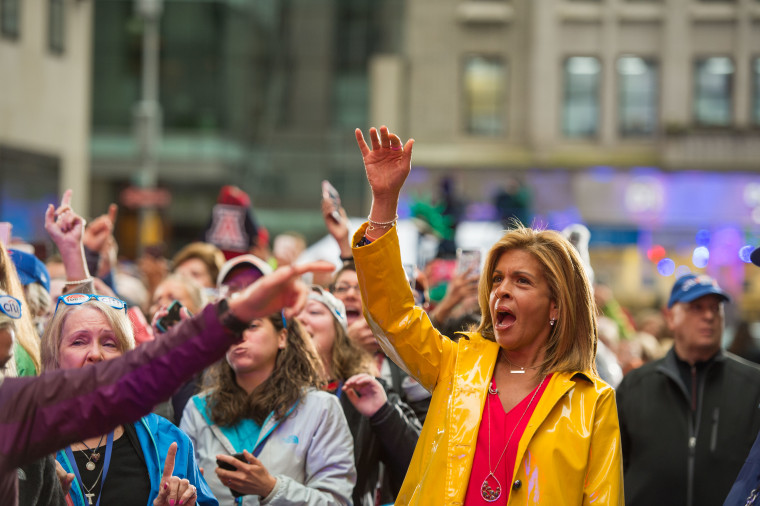 Well done, Rascal Flatts!
RELATED:
The Rascal Flatts tell Lester Holt how they bought their name on a napkin
Carrie Underwood sends Hoda's baby girl a pair of pink cowboy boots