Celebrity stylist Rachel Zoe published a powerful personal blog post on her website, The Zoe Report, on Monday.
The opinion piece, titled "Why Opening an Office Nursery Was Rachel Zoe's Best Business Decision Ever," addresses her decision to provide a child-care facility in her West Hollywood Office, adjacent to her design studio. The new space makes it possible for so-called "multi-hyphenate" mothers to come back from maternity leave and still be able to spend time with their children.
But why now?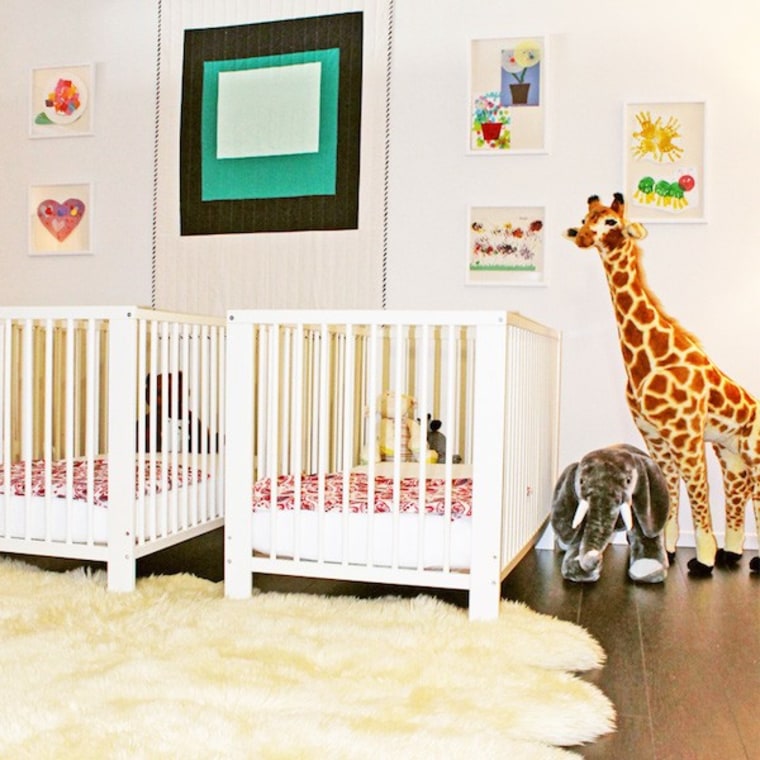 Zoe explains that five of her staffers became first-time mothers in 2014, joking that "something's in the water here, I swear." After hearing the news last year, she immediately decided that she didn't want these women to have to choose between their careers and fulfilling, magical time with their newborns.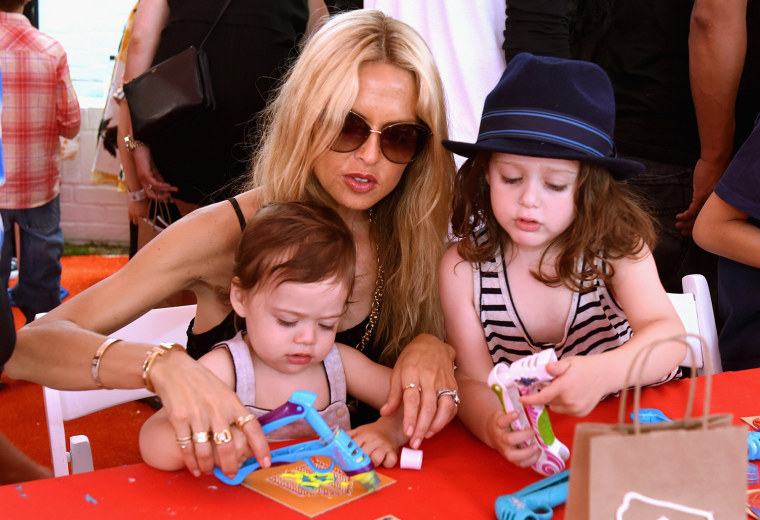 She writes, "I've been fortunate enough to be able to grow my company from just a few people to more than 40 while having my kids (and my husband) by my side, and so I knew I had to do everything in my power to give my staff that same luxury."
And though this was indeed the "best decision she's ever made," she hopes it will encourage other companies to enact similar, gender-friendly policies and changes. The way she sees it, the payoff is great — and not just for the working mothers themselves. With the new perk in place, the mothers returned to the office happier and more willing than ever to work hard on the company's behalf. "What we are getting in return is invaluable," Zoe declares after acknowledging that building the space did cost her quite a bit of money and time.
Of course, the nursery wasn't built simply because there was a demand for one. Zoe goes on to cite recent gender-discrimination conversations and the topic of unequal pay as equally motivating factors in her decision.
She proudly states, "I feel good sending the message to my team that they work for a company that supports and celebrates who they are in their personal lives and that we aren't afraid to let those truths influence the culture in the office in order to make us more productive and happy on the whole."
The fashion maven ends her post with a tidbit of advice, entreating mothers across the country not to apologize for their dedication to their families and children and to demand more from their workplace.
"Ask your employers to help you do the job the best you can, whether that means providing adequate healthcare and benefits for you and your family, opening a nursery in your office or allowing you to partially work from home in order to be with your children," she implores.
"If there is one thing I now absolutely know to be true it's that we are all stronger together — babies and all."