Seven months after welcoming her first child, Rachel McAdams is opening up for the first time about motherhood and describing how it was worth the wait.
"It's the greatest thing that's ever happened to me, hands down," she said in an interview with The Sunday Times U.K. "[People say] your life is not your own any more. But I had 39 years of me, I was sick of me, I was so happy to put the focus on some other person."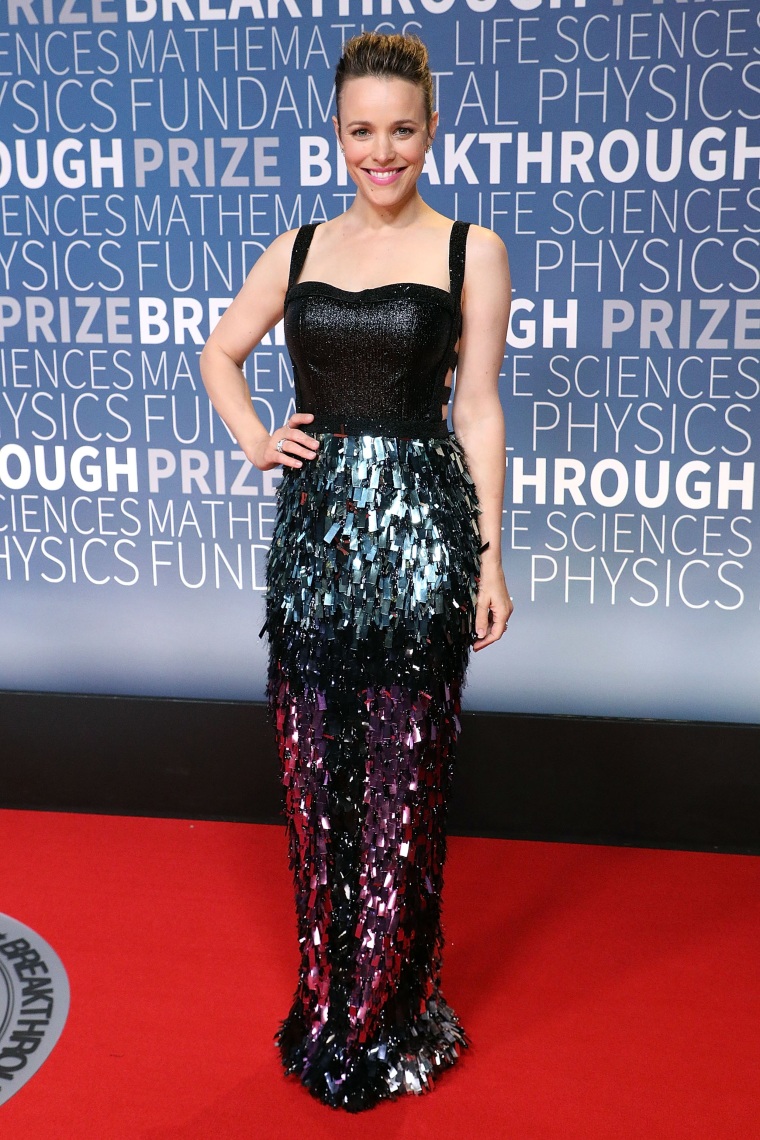 The 40-year-old actress and her boyfriend, screenwriter Jamie Linden, 38, welcomed a son in April. She said she "waited a long time" to become a mother, but has no regrets about the timing.
"It's just how it happened. And I didn't want to do it before it was the right time," she said.
Her interview is the first official confirmation that McAdams, known for pop culture classics as "The Notebook" and "Mean Girls," had had a child. But don't expect the Canadian actress to reveal more details about her son — not even his name.
"I want to keep his life private, even if mine isn't," she said. "But I'm having more fun being a mum than I've ever had. Everything about it is interesting and exciting and inspiring to me. Even the tough days — there's something delightful about them."
And while her son is too young to know what screen time even is, McAdams revealed she's already set up some strict rules around the house.
"We never turn on the television when he's around," she said. "Pots and pans are good babysitters."
McAdams also admitted that there's a chance she may expand her family in the near future. When asked about whether she planned to have more children, she hesitated before breaking into a smile.
"I think there is definitely room for more."