/ Source: TODAY Contributor
When it comes to gun control laws, comedian Rachel Dratch is asking WTF.
In a new video from the advocacy group Moms Demand Action, Dratch uses her signature comedic style to make a serious point about guns in public places.
The video shows Dratch moving through the motions of motherhood — doing laundry, making sure that her son has a helmet on while riding his scooter and opting to have dinner at a restaurant after a long day.
When they arrive at the restaurant, though, her young daughter notices several guns at other patrons' tables, prompting the family to request their food "to go."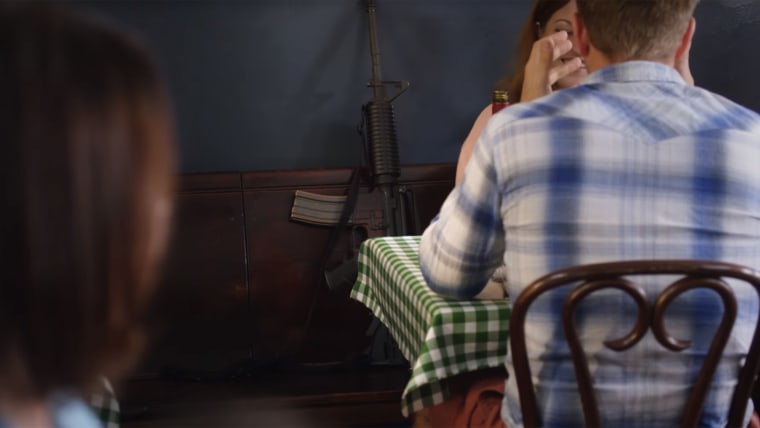 In a press release about the video, Moms Demand Action pointed out that, in the majority of states, it is legal to carry a loaded firearm into restaurants and bars that serve alcohol.
"Far too often, across the country, these 'What Could Go Wrong' situations are not a punch line — they're reality," Dratch said in the press release.
"I'm proud to be part of a campaign that uses comedy as a way to engage more people, helps grow the gun safety movement and inspires conversations around what responsible gun culture looks like. There is more we can all do to promote gun safety."