Life is a fairy tale for new parents Rachel Bilson and Hayden Christensen.
The couple have welcomed baby girl Briar Rose, their first child together, Bilson's rep confirmed to People. The name is well-known to Disney fans as the alias used by Sleeping Beauty to hide her true identity and protect her from Maleficent's curse.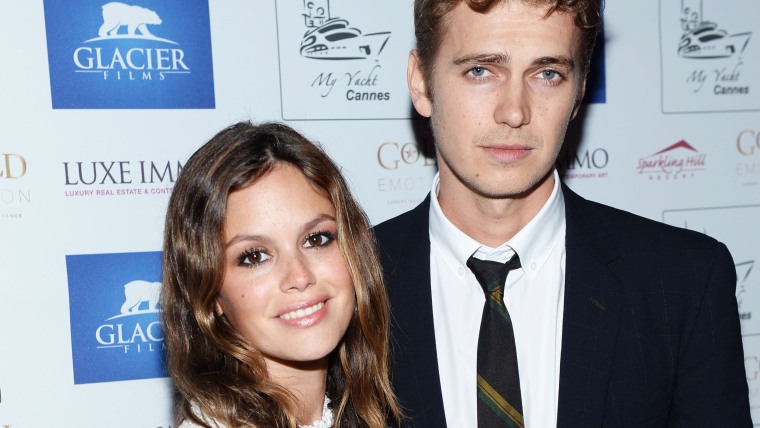 "Both mother and baby are healthy and doing well," Bilson's rep told the magazine.
The low-key couple, who met while making the 2008 film "Jumper," kept the news of their impending arrival fairly under wraps, never publicly commenting on the pregnancy.
But the former "O.C" actress, who now stars in "Hart of Dixie," did reveal this year that having a baby was a major item on her bucket list.
"To start a family would be good, any year in the next few years," she told Health magazine in May. "I've always wanted to be a mom. I have always wanted kids. I can just see this little toddler waddling around the house."
And she took the opportunity to gush about Christensen, her longtime love, hinting that the actor will make a wonderful dad.
"He's so incredibly supportive and considerate. It's so basic — that should be there," she said. "Because these things are so much more important when you're older. I've been in my relationship for seven years, so we've grown up together in a way. This is my partner, my support, just there for me no matter what. And vice versa."