/ Source: TODAY Contributor
Baby bauble, token of appreciation, reward, bling — whatever the term, a "push present" is considered a special postpartum gift for a new mommy. Big or small, it conveys a universal message: Thanks for delivering.
But while experts say giving push presents is a growing trend, it's not for everyone. An exclusive Today Parents survey of nearly 8,000 found that 45 percent of respondents were not fans of push presents, while 28 percent loved the idea and 26 percent didn't know what push presents were.
"Push presents are becoming more popular in the U.S.," says etiquette expert, Jacqueline Whitmore. "It can be given before the baby is born, or even right in the delivery room." She says a push present is a "nice gesture," not to be confused with an "obligation."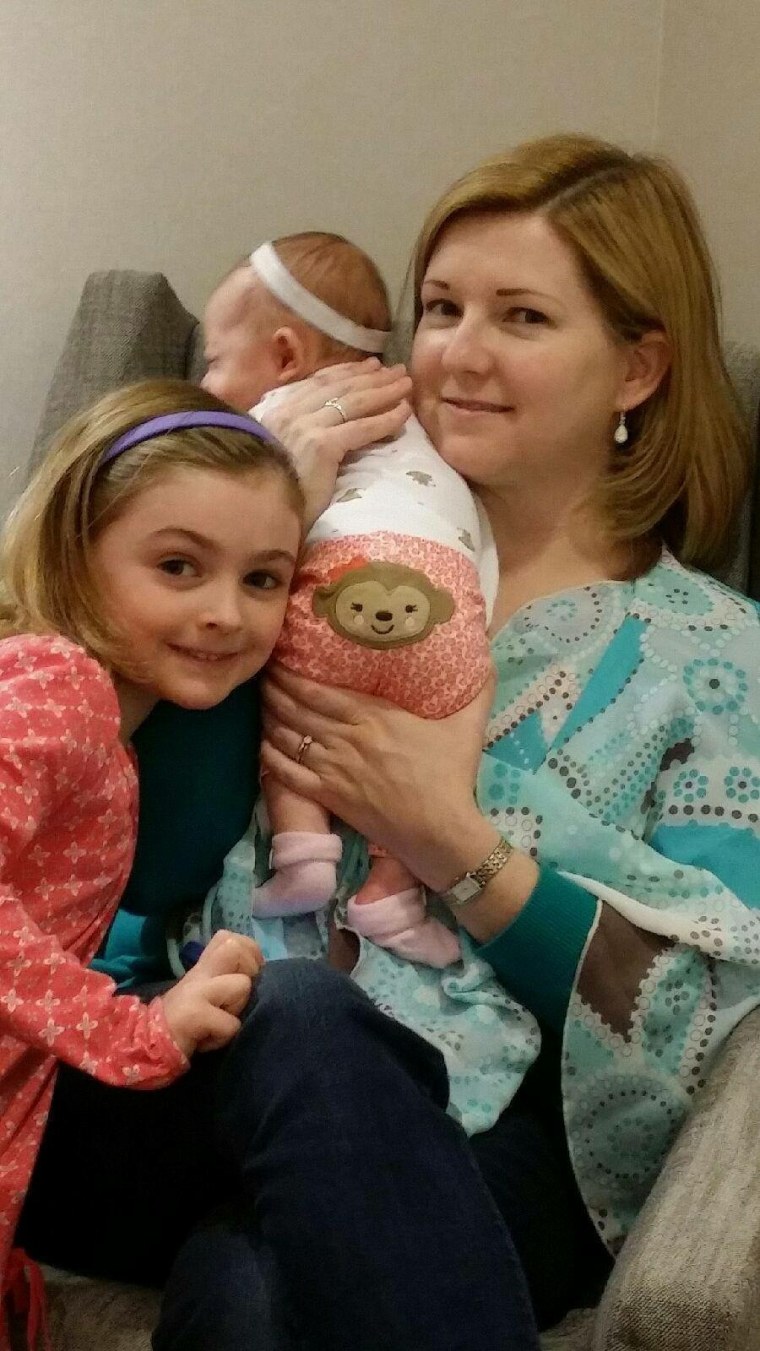 Colleen Devereux Leyria, a mom of two from St. Louis, Missouri, thinks push presents are creepy. "I gave you a kid, now you give me a diamond!" suggests Devereux Leyria. She's not into it.
"No shame in my game," challenges Candice Laurita, mom of two and owner of a store called Dazzle Candy in Wayne, New Jersey. Laurita says her girlfriends put the idea of a "push present" in her head when she was pregnant with her daughter in 2010.
"I love presents, so I jumped on it," says Laurita, who admits she asked her husband for specific items with each pregnancy.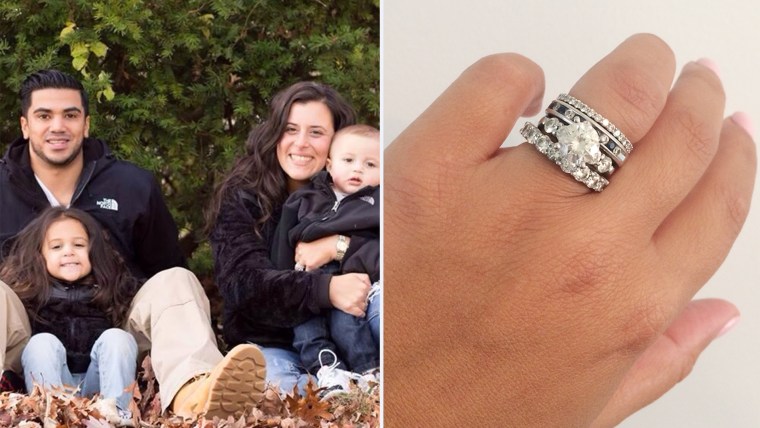 Her husband, Josh, wasn't on board at first, calling her "crazy" and saying "no way" to her overboard suggestions. Whitmore says Laurita's bold move was OK, for one reason only: "You can ask a spouse or partner, but requesting a gift from someone outside of that … is tacky. Also, it's best not to register for push present gifts."
Laurita ended up having two planned C-sections in 2011 and 2013, since she was overdue with both pregnancies. "My husband joked I didn't even push for my presents." But Josh came through, gifting his wife the designer diaper bag she wanted. "He gave it to me before we headed to hospital," she says. "I acted surprised, but I kind of knew he was going to get it for me."
Two years later, when the couple were expecting a son, "I asked for a diamond ring," says Laurita. "And I made him get me two." The proud mom wears the diamond bands stacked on the same finger as her engagement and wedding rings.
"The rings symbolize my children," she says. "I deserved my push presents. I gave my husband the best gifts," she says.
But Whitmore says there's a caveat: "Some fathers or partners may feel excluded. In this case, the wife or family may want to give the father a gift too."
Laurita says a day doesn't go by when she doesn't look at her finger, smile and see her family in a solid, sparkly unit. "That finger leads to my heart." As for the designer diaper bag — it's getting solid use, thanks to her preschooler and toddler.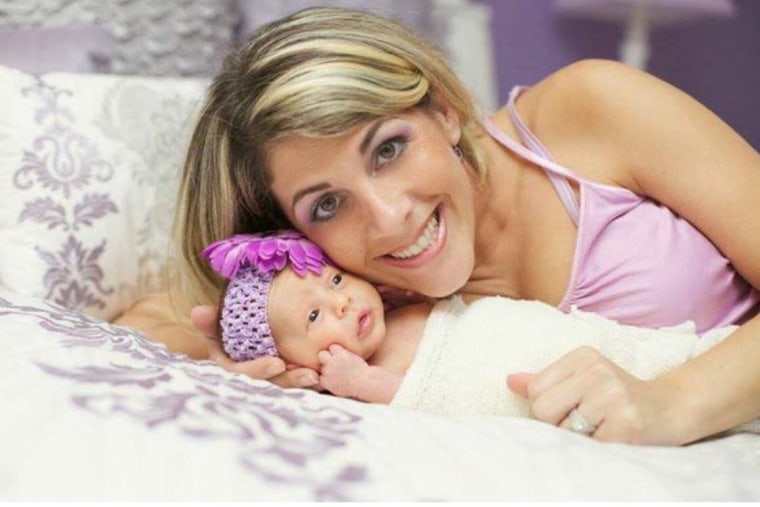 Janine Marie Carbone, from Haskell, New Jersey, had a big request for her push present: "I hinted to my husband I wanted a truck with more space than my Honda Civic," she says. "I wanted four-wheel drive, since I hate driving in the snow."
She says her husband knew a Ford Explorer was her ride of choice. "Two months before our daughter was born, he told me he was going to the dealership to price one. I didn't think that he was really going to buy one that day — but he did!" Carbone says the fully loaded truck was the best push present. "I'd much rather that over a bracelet," she says.
But push presents aren't for everyone. Lindsay Satmary from Provo, Utah calls them "silly." She says the best present was a "very supportive" husband during two hard pregnancies. Not one, but six doctors said she'd never be able to have children, due to severe endometriosis. "Having two healthy, little babies was beyond a gift."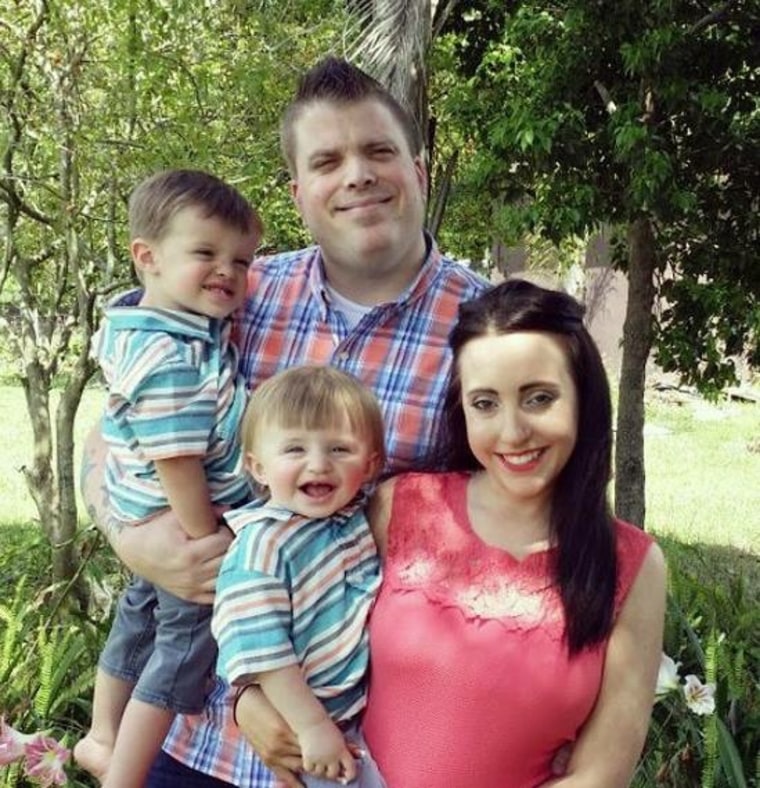 Ashley Hughes from Crestview, Florida is due with a daughter this September and says she doesn't need to be rewarded for giving birth "I hate-hate-hate the term push present," Hughes says. "I'm already bringing home a wonderful gift that I worked nine months to create. It feels so wrong to put that expectation out there. The baby is the one thing I want, most in the world."
Whitmore says one thing is for sure: "Refrain from asking a new mother about her push present. That is between her and her family. If she wants to share, she will do so."