/ Source: TODAY Parenting Team
Out of tragedy springs hope, and for Orlando Police Department Officer Adam Gruler, the first officer to respond to the tragic Pulse nightclub shooting, hope was celebrated with an affirmation of life.
On November 18, Officer Gruler and his wife Jaimi formally adopted twin girls and their brother, expanding their already large family to welcome these siblings into a permanent home.
On June 12, 2016, Omar Mateen, 29, a security guard, opened fire in Pulse, a crowded gay club, in the deadliest incident of violence against the LGBTQ community in US history. The attack took the lives of 49 people and injured 58 others. Officer Gruler, who was off-duty and working as security, was the first to exchange gunfire with the attacker that night. Mateen made it past Gruler and into the club.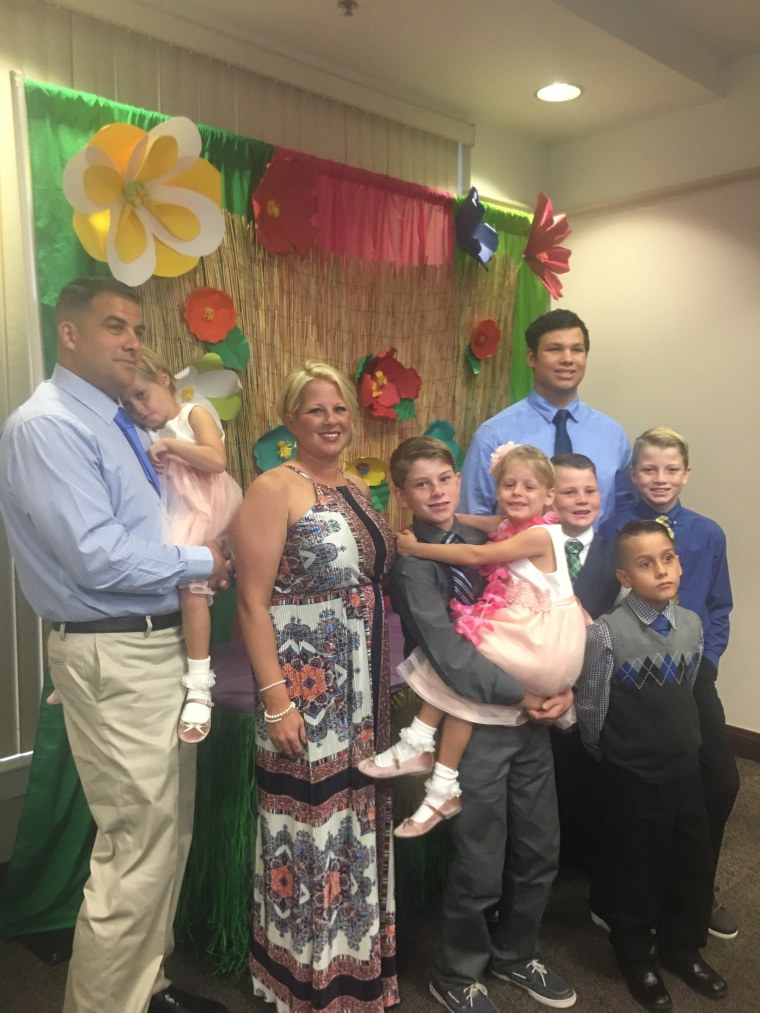 Adam says that although they had started the adoption process in 2015, the tragic incidents of that night clarified their decision to open their hearts and expand their family.
"The experience allowed me to recognize the priorities of life," he said. "It made me reorder my priorities and put family first. It gave me a clearer understanding of the amount of love we have to give."
As part of National Adoption Day on November 18th, the couple took part in a special ceremony in Orlando today that officially made them parents of twin girls Rachel and Stephanie, 6, and Jonathan, 8.
Adam and Jaimi, who have been together eight years and were married in 2013, had long since joked about adopting a child — specifically a girl.
"We were both married before, so we blended two families, we have six boys total," Adam told TODAY Parents. "Jaimi wanted a girl. We realized that after joking about it for a long time, we were actually serious."
Never miss a parenting story with the TODAY Parenting newsletter! Sign up here.
The couple started the process of taking monthly pre-adoptive classes and filling out paperwork with the intention of adopting one girl. But when they heard about the special cases that had siblings needing to be adopted, they were moved by the idea. With six boys ranging in age from 19 to 8, they knew it would be a big undertaking.
"The boys were mixed about it," Adam says. "They were concerned whether we could handle it, but there was also excitement. Overall they've all been supportive."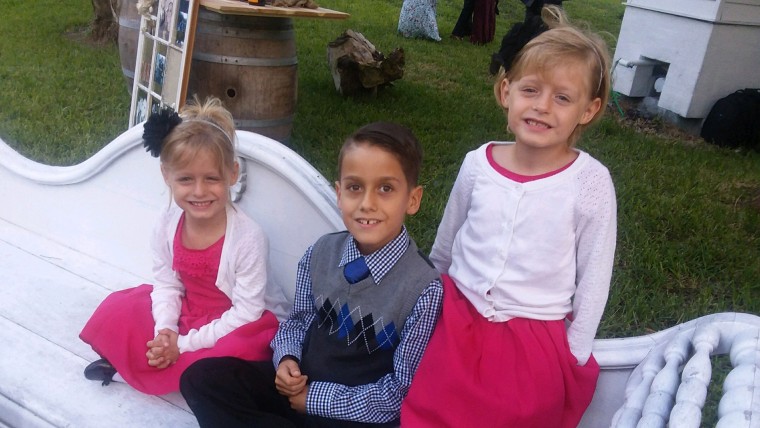 Four of the boys currently live with Adam and Jaimi — their 19-year-old is away in the US Marine Corps and their 16-year-old lives with his mom.
Rachel, Stephanie and Jonathan were placed with the family on August 7th of this year and the adoption process went quickly from there.
"With the school year approaching they saw the need for an expedited process," said Adam.
Jaimi says that she's been enjoying the change of having the girls in the house. And while Jonathan is "reserved" there is definitely excitement for the siblings to be able to live together under one roof, as the girls were previously separated from their brother in foster care.
"People who really know me understand our decision to do this," said Adam. "I tell people after six kids, it doesn't matter how many more you add!"
Adam and Jaimi, who will celebrate their first Thanksgiving as a complete family, encourage others who are thinking of adopting to learn more about it.
"Pray about it," said Adam. "Our faith is instrumental. It's not a simple decision to make. If you're able to offer family to someone, at a minimum it's worth exploring."