/ Source: TODAY Contributor
Claudetteia Love is excited to dress up for her senior prom next week in a custom-made tuxedo after she successfully challenged a school rule that required girls to wear dresses to the dance.
"It made me feel good and I get to attend my prom," Love, of Monroe, Louisiana, told TODAY. "I feel like I stood up for something I felt which wasn't right. Now later on, other people won't have a problem with it. It won't be an issue. It won't make people feel bad."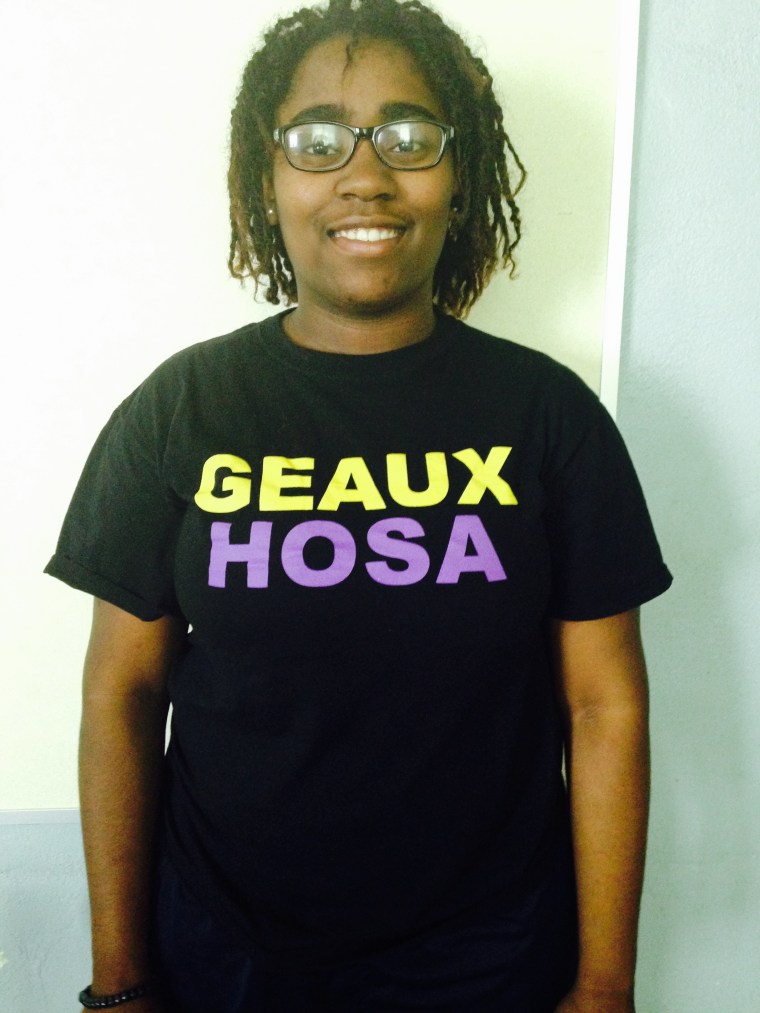 Her hard work in high school landed her on the honor roll four years straight and earned her a free ride to college. But Love stood to miss THE event of senior year because students were told that girls had to wear dresses to the prom.
In a case that drew national attention, Love and her mom pushed back and won the right for the 17-year-old who eschews dresses to wear a custom burgundy and black tuxedo for next week's prom.
Love, who is gay, hopes the school's reversal will help other kids who want to wear a different kind of formal look to the prom.
"You don't have to be gay to want to wear a tux or be comfortable," she said. "It's what you want to be comfortable in and what you feel you would look good wearing."
Love can count on one hand the number of times she has worn dresses. "They've never been for me," Love says.
She was planning on skipping the dance rather than put on a gown, and felt the rule, coming at a time when it's not uncommon to see female celebrities wearing designer dinner suits, was unfair and discriminatory.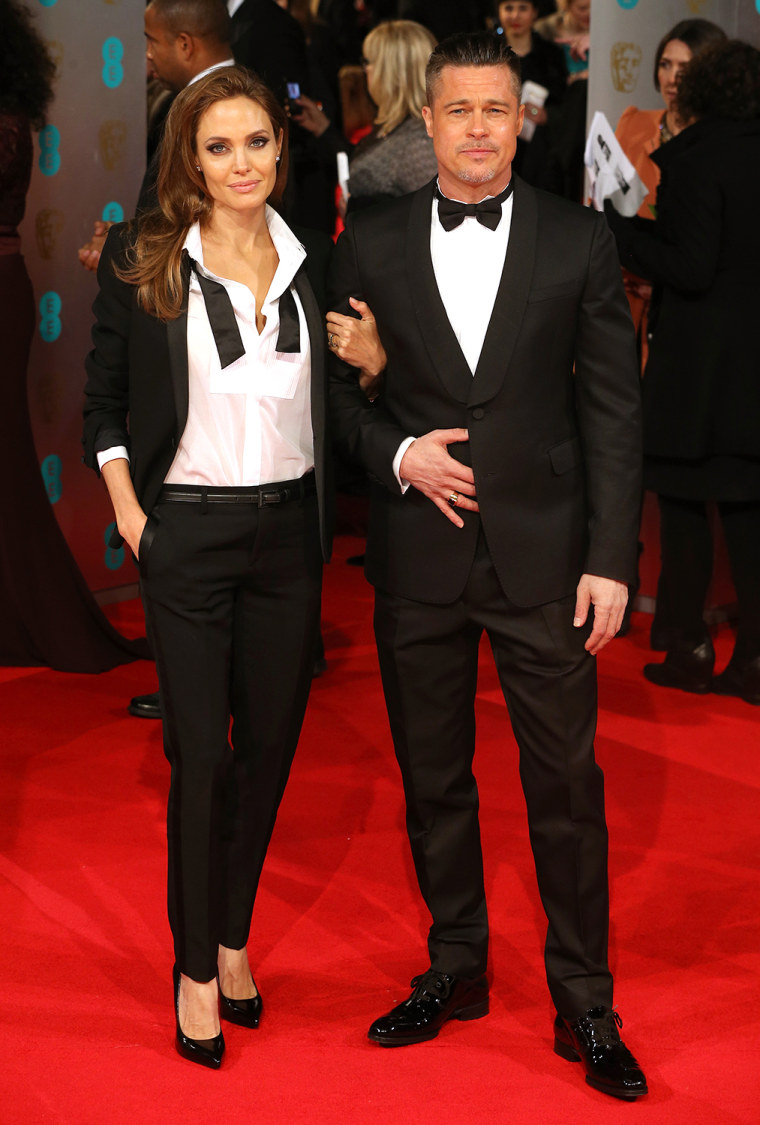 "I'm trying to celebrate the fact that I've done everything I had to do to graduate, and it hurt my feelings," Love said. "It felt like they didn't want to let me do it the way I wanted to."
Her mother, Geraldine Jackson, saw her daughter was upset and she asked the Carroll High School principal, Patrick Taylor, why her daughter couldn't wear a tuxedo. She told TODAY he replied, "Girls wear dresses, boys wear tuxes and that's the way it is."
Jackson called it "straight-out discrimination," and felt the rule was anti-gay.
"I thought that was old-fashioned and crazy because these days, kids have changed," said Jackson, 44. "Kids have changed and the world has changed."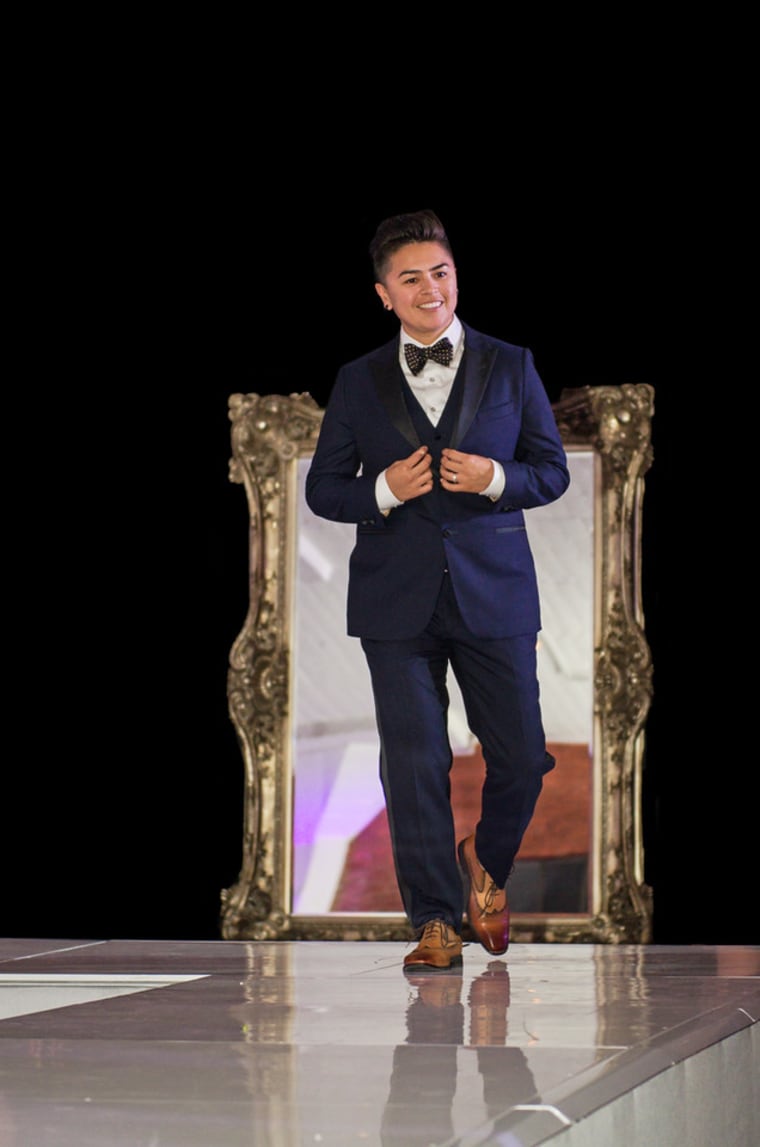 The reversal came last week after the school board received a phone call from the U.S. Justice Department about the dress policy, according to school board president Bishop Rodney McFarland, who championed Love's case. "They didn't approve of it," he said.
That led to a meeting with Love, her mom, McFarland and the principal, who reversed the policy, McFarland said. Love said the principal apologized at the meeting. The superintendent then announced a district-wide policy, McFarland said.
Brent Vidrine, superintendent of Monroe City Schools, did not return a message to TODAY. He told The News-Star newspaper: "The policy was reevaluated and students will be allowed to wear the formal wear of their choice to the prom."
Jackson noted that not everybody would stand up for their beliefs as her daughter did. "I am so proud of her," she said.
While some districts have tried to ban same-sex prom dates or certain attire, others have embraced gay couples and crowned them as homecoming royalty.
The National Center for Lesbian Rights was working with Love and prepared to take legal action if needed, said Asaf Orr, a staff attorney for the center, who called a restriction on tuxedos for girls illegal.
Love plans to attend her prom with a group of friends, not a date. She's excited to be stepping out on April 24 in a tuxedo being made free of charge by Sharpe Suiting, a Los Angeles-based company that makes gender neutral, custom dresswear. Here's an example of one of their custom tuxedos:
"She's drawn a lot of inspiration inside and outside of the community with her courage," said Leon Wu, Sharpe's founder and CEO.
That inspiration, Wu said, has led his company, along with footwear maker NiK Kacy, to donate a prom look to an LGBTQ student every year in Love's honor.
"The fact this is becoming more and more prevalent, it's just a great thing and we want to be able to celebrate it," said Wu, who was born female, identifies as gender-neutral and uses male pronouns to refer to himself. He said he wished he could have worn a tux instead of a gown to his prom years ago. "We're hoping it's going to encourage students to be proud of who they are."
While Love feels that society has bigger problems to tackle than what people wear, she is pleased that her case may help others.
"There are more issues in the world and things that need to be done," said Love, who plans to study chemistry at Jackson State University on a full scholarship.
"But I feel that it was good because more people are open to it now and it probably helped a lot of people maybe who didn't have the confidence to do something," she added. "There's a lot of people in the world who are ashamed of who they are."
Lisa A. Flam, a regular contributor to TODAY.com, is a news and lifestyles reporter in New York. Follow her on Twitter.