There's nothing like a 6-foot-5, 212-pound hockey defenseman wearing Princess Elsa's blue dress and blond braid from "Frozen" to make kids smile in time for Halloween. 
Boston Bruins defenseman Dougie Hamilton and teammates Kevan Miller, Matt Bartkowski, Seth Griffith, Torey Krug and Matt Fraser put aside their rugged on-ice personas to dress as the characters from the incredibly popular Disney movie on Oct. 24, when they stopped by Boston Children's Hospital for the team's annual pre-Halloween visit.
The sight of players like the towering Hamilton and the equally immense 205-pound Fraser dressed like the stars of "Frozen" brought smiles to the children's faces and even prompted a selfie or two.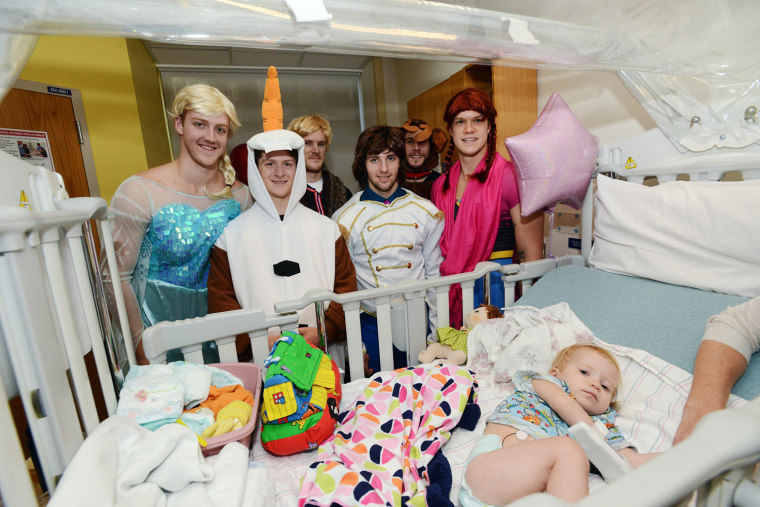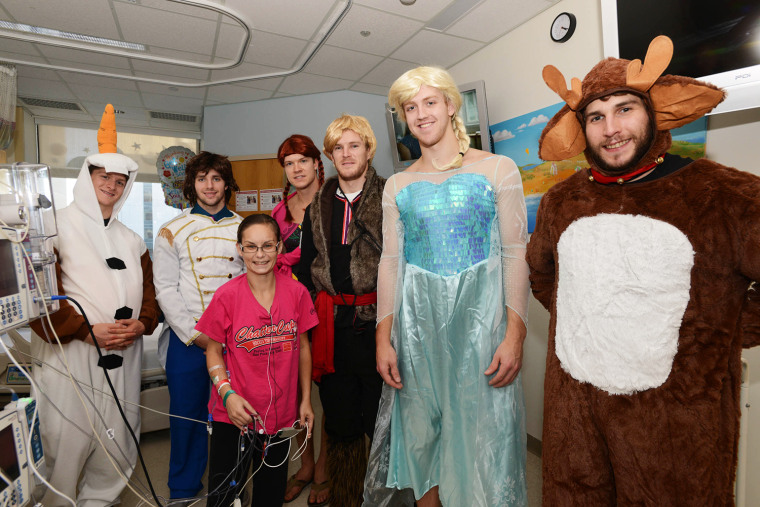 "I've been able to do this in the past, and it's pretty enjoyable for us, so hopefully it's just as enjoyable for the kids,'' Hamilton told the Bruins' official website. "I think they've been pretty surprised. It's probably a little bit mind-blowing for them just seeing us walk in there, and hopefully they're enjoying it."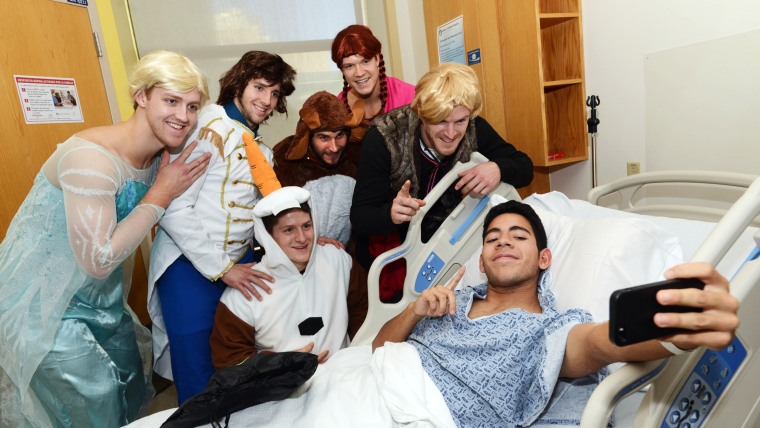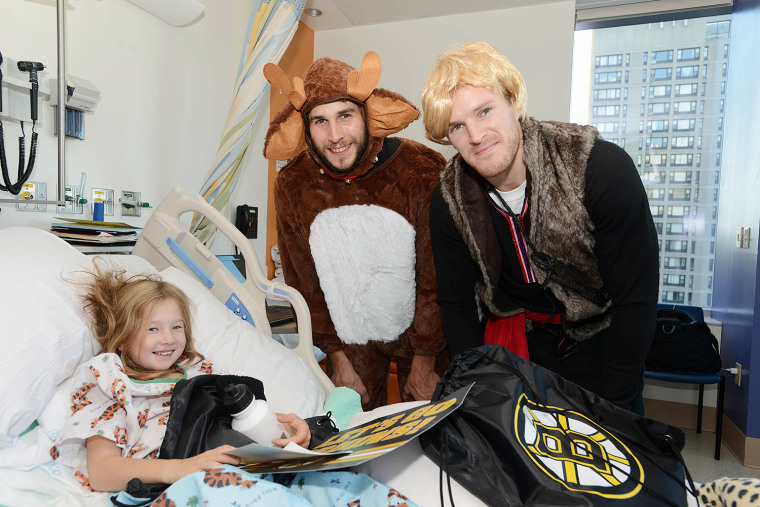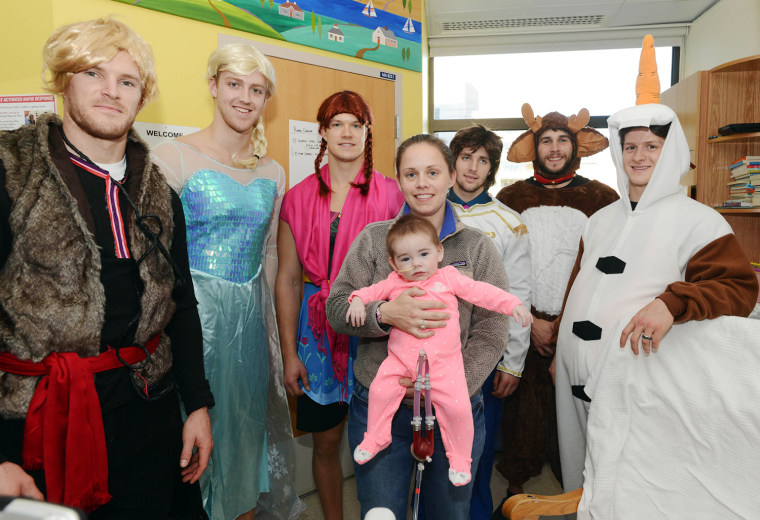 "My niece loved the movie, and always sings 'Let it Go,' so it's a very popular thing right now and it makes them happy, so that's the most important thing,'' Krug told the Bruins' site. "These are tough times for these families, and any temporary relief you can give them is definitely beneficial. It's fun walking into the rooms and seeing the smiles on their faces. It's a good thing for sure."