Sometimes a good night's sleep is overrated, especially when you're a principal who just helped raise $20,000 for his school.
Steven Vercellino, principal of Forest Elementary School, always adds a fun twist to the school's annual fundraiser. This year he promised to spend a night on the school's roof if students managed to reach their $20,000 goal.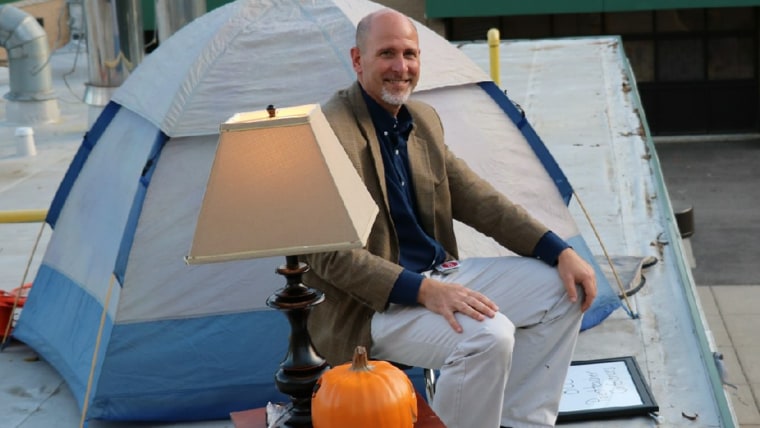 "It's about having fun and building a sense of community," Vercellino told TODAY. "It's a win-win because we benefit from it and we're able to purchase things in addition to what we already have, which is awesome, like additional books for our library that we use to teach our children how to read. But in the kids' eyes, they get to be a part of all the fun."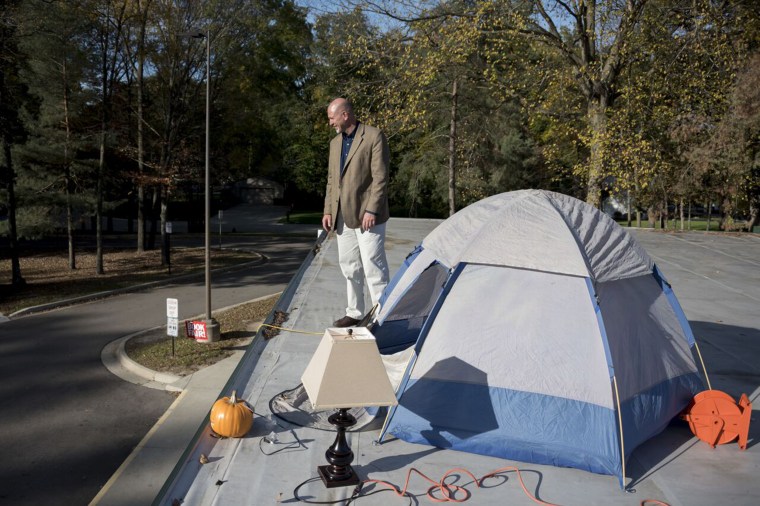 And students at the Farmington Hills, Michigan, elementary school definitely had their fun.
"There was a lot of squealing," said Laura Nemeth, president of the school's Parent Teacher Association. "They were very excited. He was on the roof Thursday when they were being dismissed from school, so the kids were coming to get on the buses and he was already up there with the tent and the lamp. And then as the kids visited him in the night, they were equally as excited."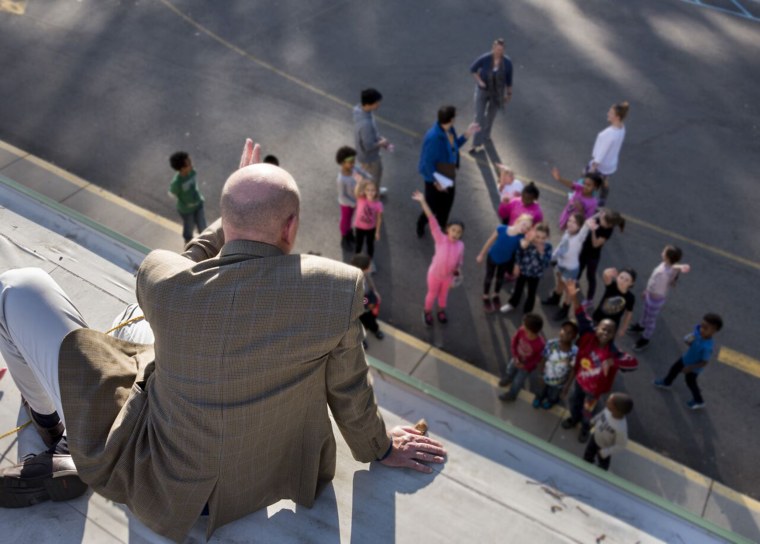 Vercellino brought a tent, sleeping bag, nightstand, lamp and a heater up to the roof with him. His staff bought him a pizza, and other visitors brought him coffee and hot chocolate.
"This great family that I've had at Forest for a while, their son and daughter brought me a teddy bear so I wouldn't be alone," said Vercellino. "That was really cute."
The principal only got about two hours of sleep thanks to all the visitors, including local news crews that came in the early morning to check on him.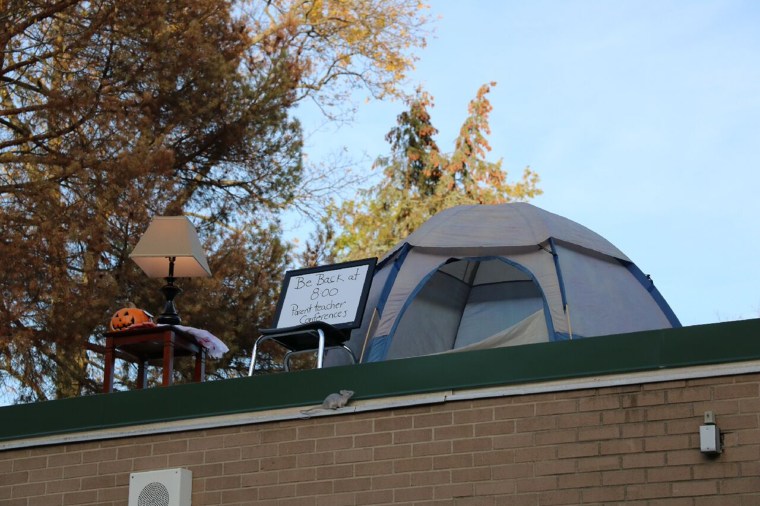 "He stayed all day at school on Friday and then we had our enchanted forest, which is our Halloween-themed trick-or-treating event, so he stayed all night at school to help do that and pass out candy for the kids," said Susan Macshara, another member of the Forest Elementary PTA. "It was awesome. He must've been really tired. We couldn't ask for anything better as a parent."
Vercellino, who is now in his eighth year as principal of the school, has no problem putting himself out there just to see a smile on his kids' faces. After completing previous fundraisers, he wowed his students by lip-syncing "Shake It Off," eating chocolate-covered worms and grasshoppers, and riding around in a tricycle while wearing a cape, wig and glasses.
"So many people think schools are in the business of just teaching, but it's a lot more than that," Vercellino said. "It's about building relationships and believing in kids, and that's done sometimes just by being silly and having fun."