/ Source: TODAY Contributor
A parade of Disney princesses sprinkled some extra pixie dust on a 5-year-old girl on her adoption day, adding to the magic of the milestone.
Seven princesses and Prince Charming filed into a Grand Rapids, Michigan, courtroom last week to support the princess-loving girl, Danielle, as her adoption by Jim and Sarah Koning became final.
The hearing last week was certainly fit for a princess, as caseworkers became fairy godmothers with wands and tiaras. Even the judge played along, donning a princess-themed outfit under her robe to mark the occasion.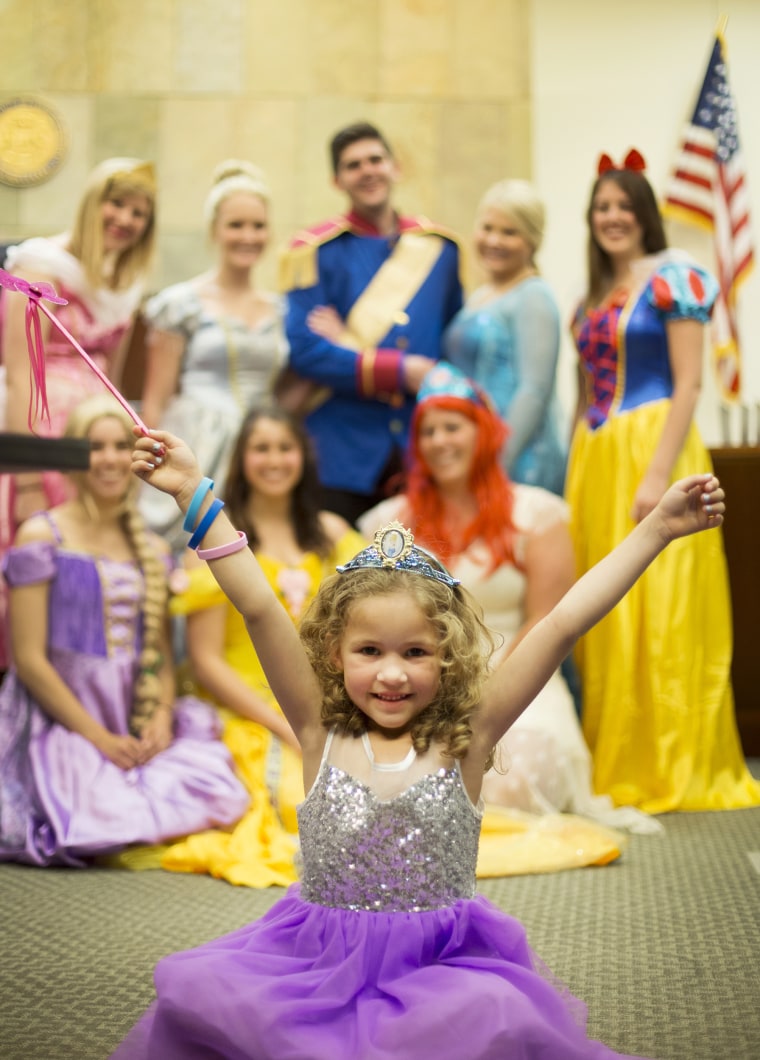 The Konings were thrilled to be at the end of the "long road" to adoption, Sarah Koning said, and the princess surprise for Danielle made the day even more magical.
RELATED: Snow White, toddler with autism share tender moment that's melting hearts
"It was something we had been waiting for a long time, so it was just an awesome day to begin with, but it made it extra special," Koning told TODAY. "Having the princesses there made it even more memorable for her and something she can hold with her for the rest of her life, and know that we love her and she's in the right place."
RELATED: Yes, you can actually live at Disney World! Here's how
During the hearing, the princesses wished Danielle well in her new forever family and celebrated the adoption.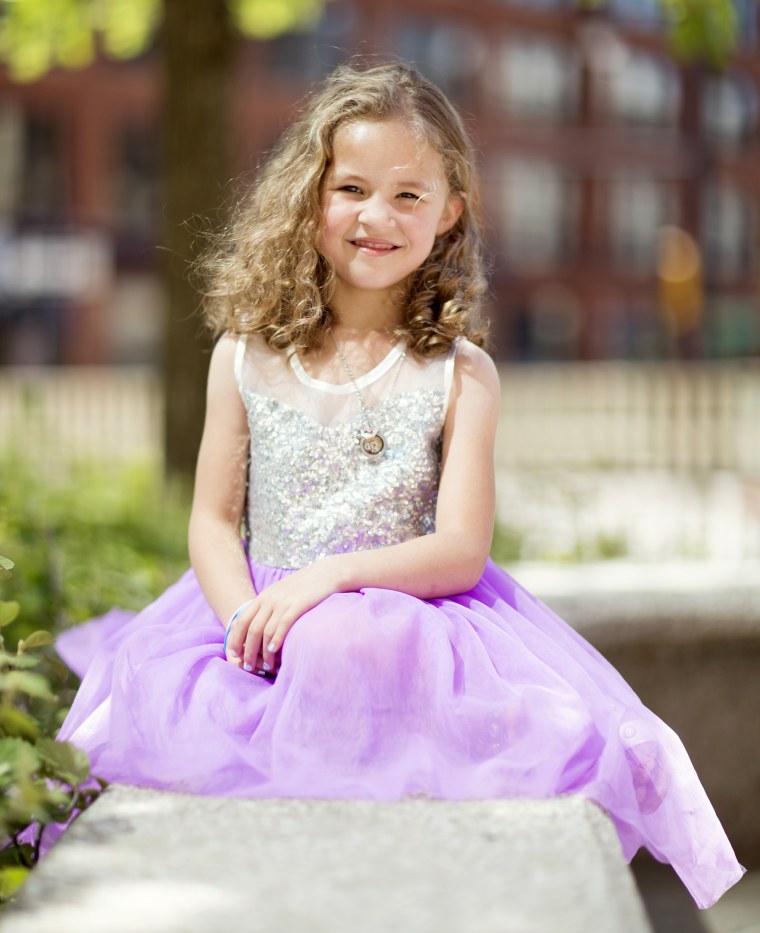 Danielle said it was exciting to see princesses, like her beloved Cinderella, and to hear their kind words.
"It made me happy," she told TODAY.
The Konings welcomed Danielle into their home as a foster child in March 2014. "We fell in love with her the minute we met her," Sarah Koning said. "She's just a great kid."
RELATED: Princess bride: Over-the-top Disney wedding a viral hit
The smart, friendly girl "had been bounced around between family members" and was loved, but didn't always have stability, Koning said. About a year later, the couple filed for adoption after the girl's parents lost their parental rights, Koning said, but other parties filed as well.
"It was a long road because of the contested adoption," she said.
But the Konings' day finally arrived, and the idea for the princess theme originated with Kristina Grey, a foster care case manager at the Samaritas organization, who worked with Danielle.
Grey said she knew Danielle was nervous about her future. "She had been anxious about permanence," she said. "She wanted to know where she belonged."
"I knew right then and there I had to make her adoption day memorable for her," Grey added.
RELATED: Your dream wedding at Cinderella's Castle at Disney world can now come true
Because Danielle loves Cinderella so much, Grey asked a coworker who looked like the blond princess if she would dress up for the hearing. When Grey mentioned the plan at a case worker meeting and everyone jumped at the opportunity to dress up.
Their enthusiasm turned the courtroom into a princess palace as the Konings adopted Danielle and a 17-month-old girl named Nevaeh.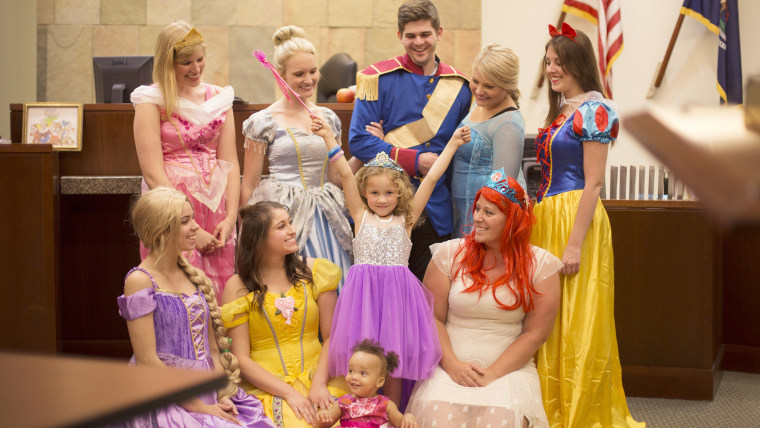 For Danielle, the adoption finalization hearing was just the "pure closure" that she needed, Grey said, and the extra sweetness and support of the princesses turned the proceedings into "the most epic adoption hearing ever."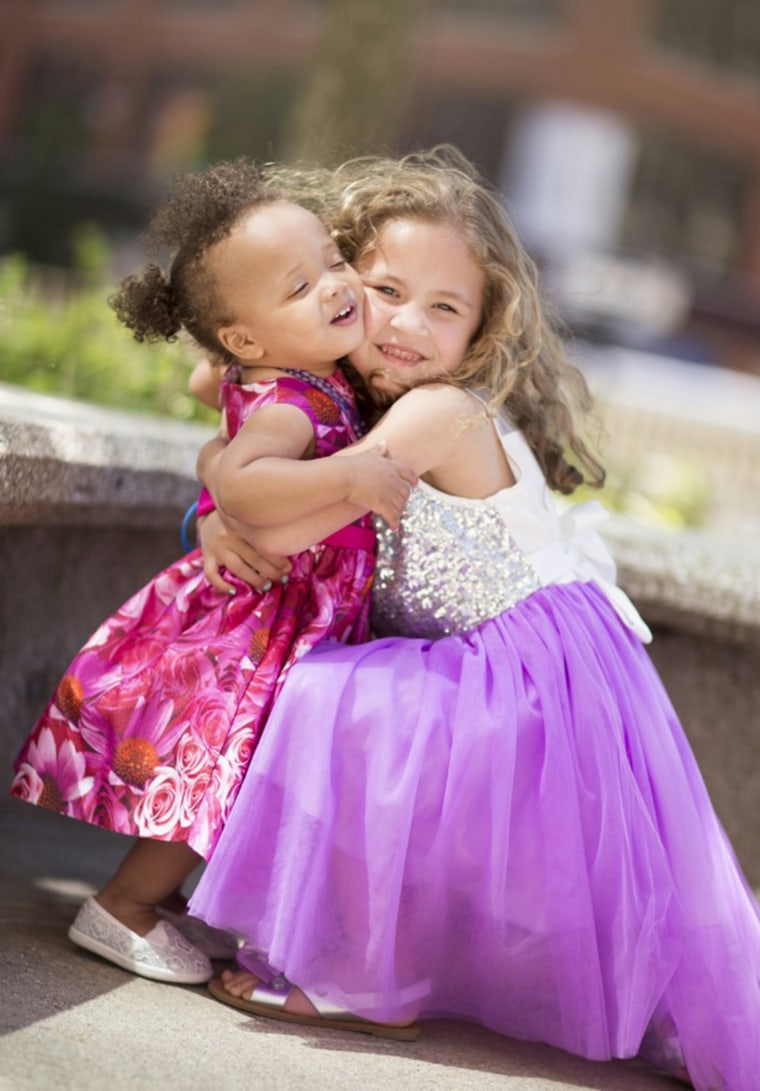 Koning is thankful for such an unforgettable day.
"I was just blown away," she said. "It was amazing to see it happen and just how memorable it will be for Danielle."
"We just feel blessed," Koning added, "to be able to have these two girls and raise them and teach them and love them."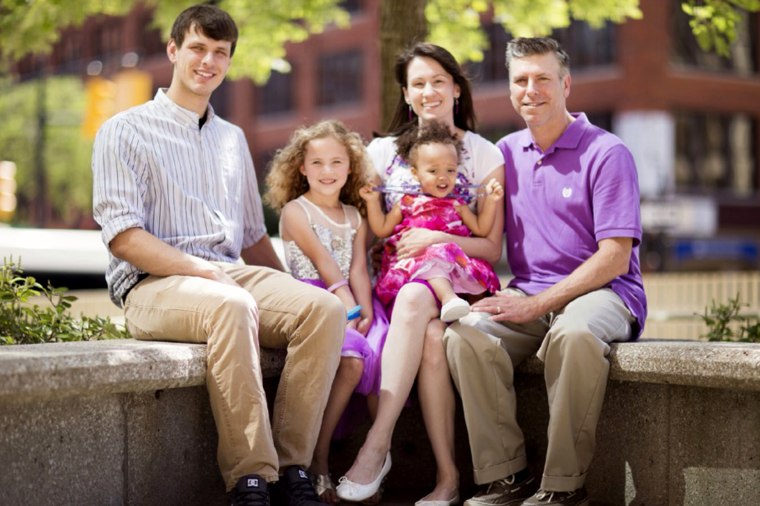 TODAY.com contributor Lisa A. Flam is a news and lifestyles reporter in New York. Follow her on Twitter and Facebook.