Princess Diana died almost 18 years before the birth of granddaughter Princess Charlotte, but a Photoshopped image that's gone viral puts the two of them together.
The photo, which has been shared over 260,000 times on Facebook as of Thursday morning, shows Diana looking over baby Charlotte while Duchess Kate cradles the little one in her arms.
But as the Daily Mail recently asked, is the reimagined image touching or creepy?
Comments on the original Facebook post prove opinions are mixed. While "wonderful" and "beautiful" are sentiments shared by many, others called it "morbid" and "so wrong."
While the creator of the blended photo isn't known, the source photos are.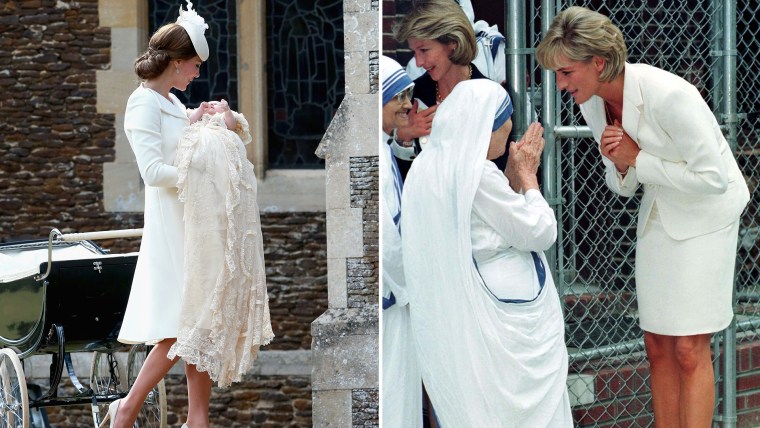 The shot of Kate and Charlotte is from the youngest royal's christening in July of this year, and the photo of Diana came from her meeting with Mother Teresa in 1997, just months before her death.