She only recently turned 2, but Princess Charlotte has already become quite the scene stealer on her European trip, even taking away part of the spotlight that usually floods her big brother.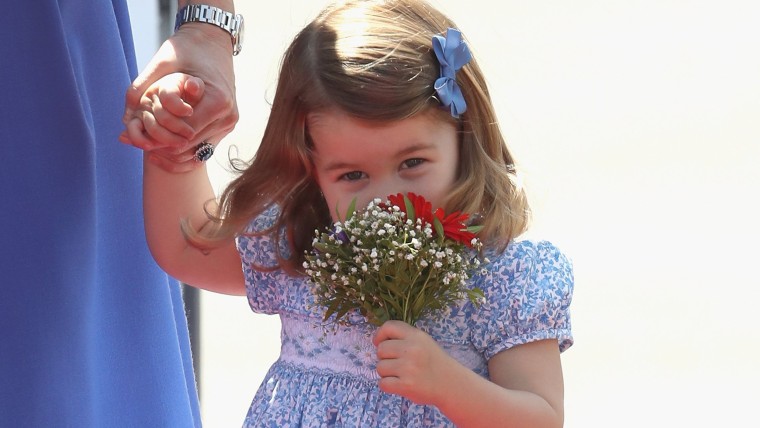 The young royal siblings are currently in Germany, accompanying their parents on a five-day goodwill tour. They started the visit in Poland, and as they left Wednesday morning, young Charlotte proved she's more than ready to take her royal duties seriously.
As her family prepared to board a plane at the Warsaw airport, Charlotte dipped a leg into the smallest curtsy to bid farewell to Polish dignitaries who were seeing her off.
The quick-or-you'll-miss-it bob was captured on video by photographers on the ground at the airport.
The littlest royal likely got some lessons from her mother, who's showed off her skills from time to time!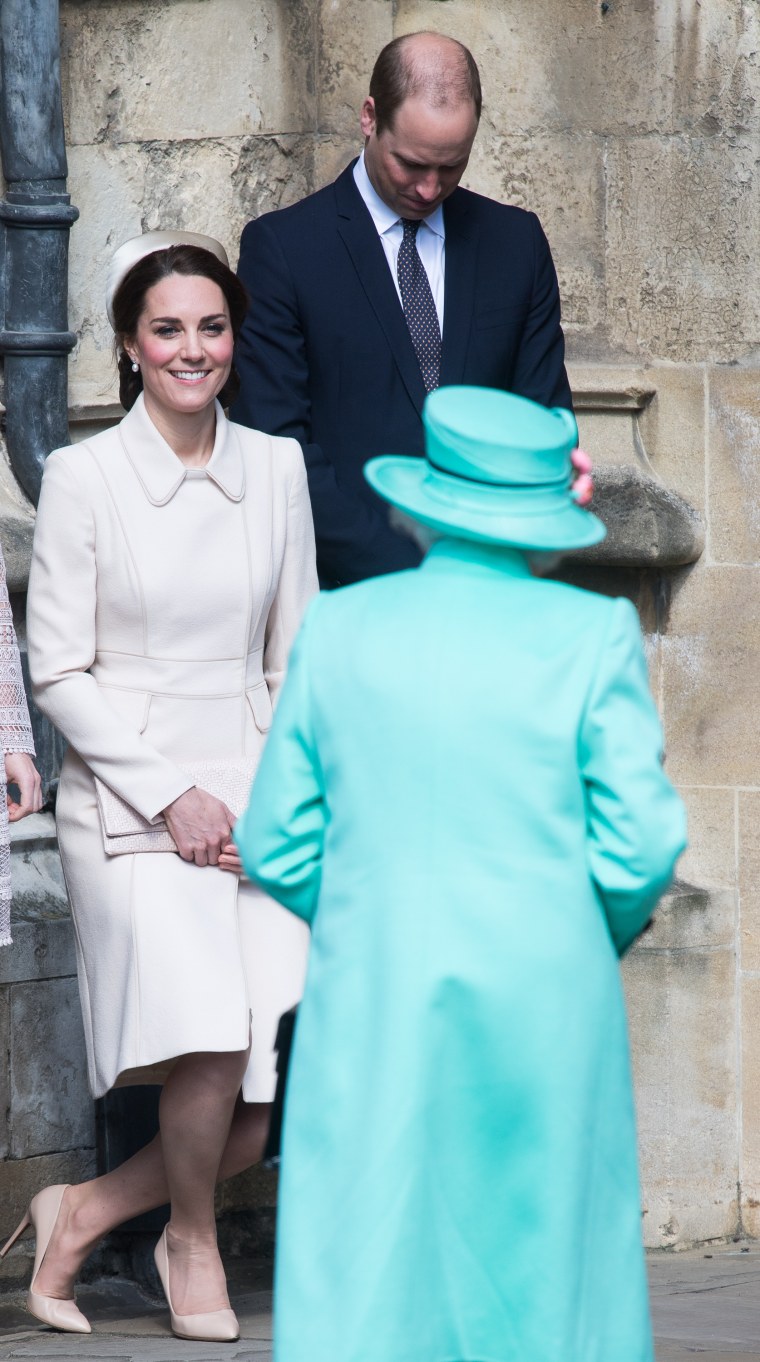 And of course, if Charlotte's curtsy wasn't sufficient to melt hearts across the world, she continued her charm offensive as soon as she landed in Berlin, where she offered a tiny handshake to a British diplomat who helped welcome her family.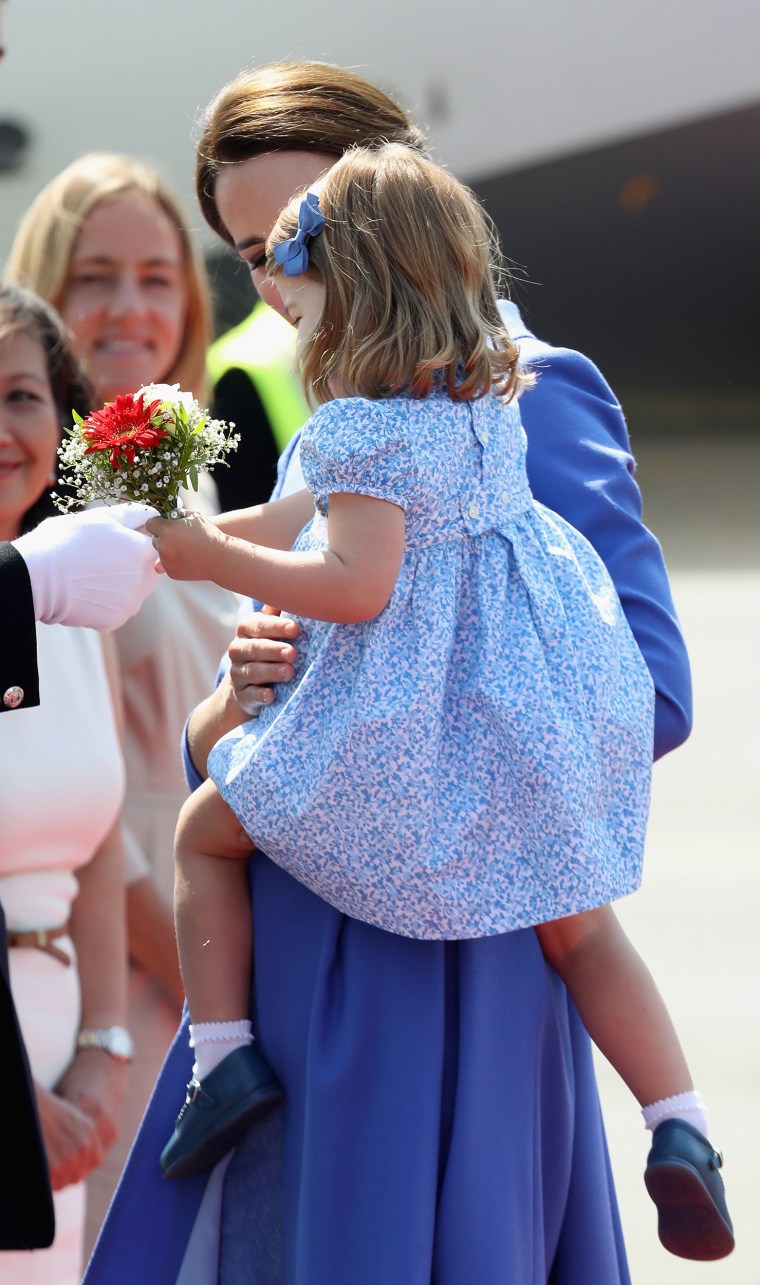 Her big brother, meanwhile, had a more difficult transition. Prince George, who turns 4 on Saturday, appeared a bit grumpy – and perhaps awoken from a nap upon their landing.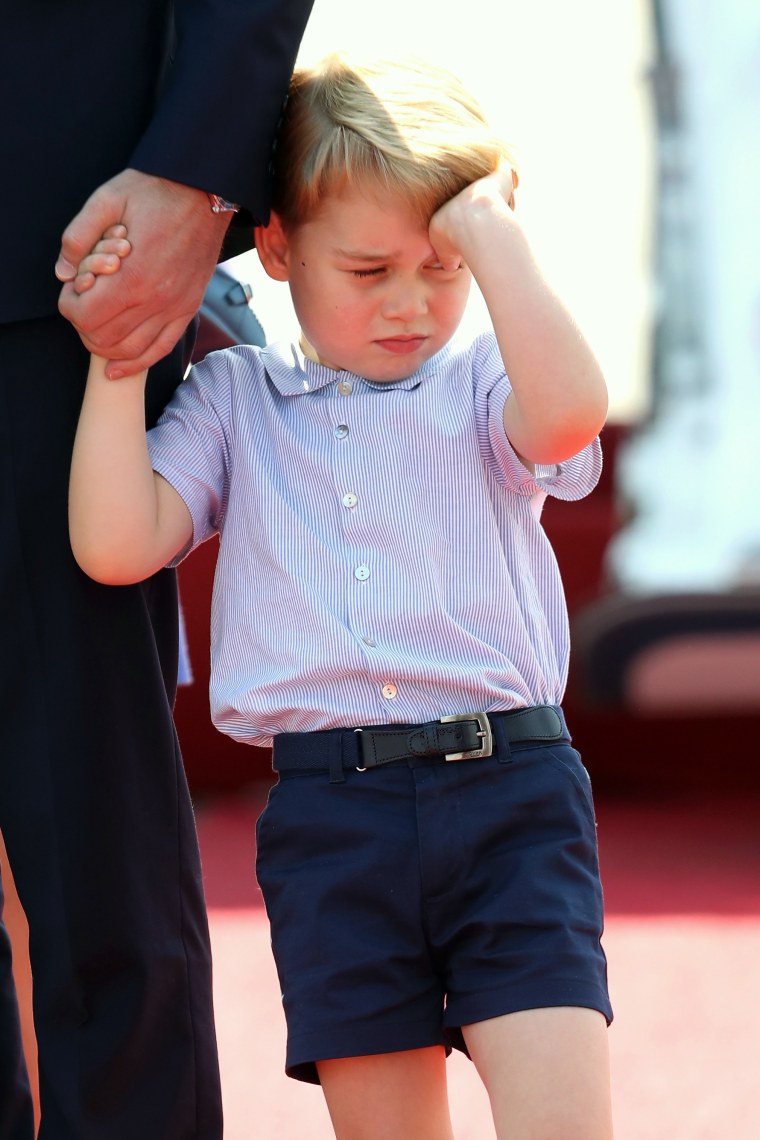 Both George and Charlotte have not attended any of the public events, sitting out their parents' visits with their nanny.