Happy birthday to Princess Charlotte!
Monday marks the first birthday for Great Britain's youngest heir, who is fourth in line to the throne (behind her big brother, Prince George). And while Charlotte has only interacted with the public on two occasions — the day she was born and her christening two months later — Kensington Palace has released a handful of photos throughout the year that have captured the public's fascination.
RELATED: Princess Charlotte is royally cute! See 4 new pics released for her 1st b-day
Here's a look back at the young princess and her first year of life.
Darling debut: Princess Charlotte Elizabeth Diana of Cambridge was born May 2, 2015 and introduced to an ecstatic crowd just hours later.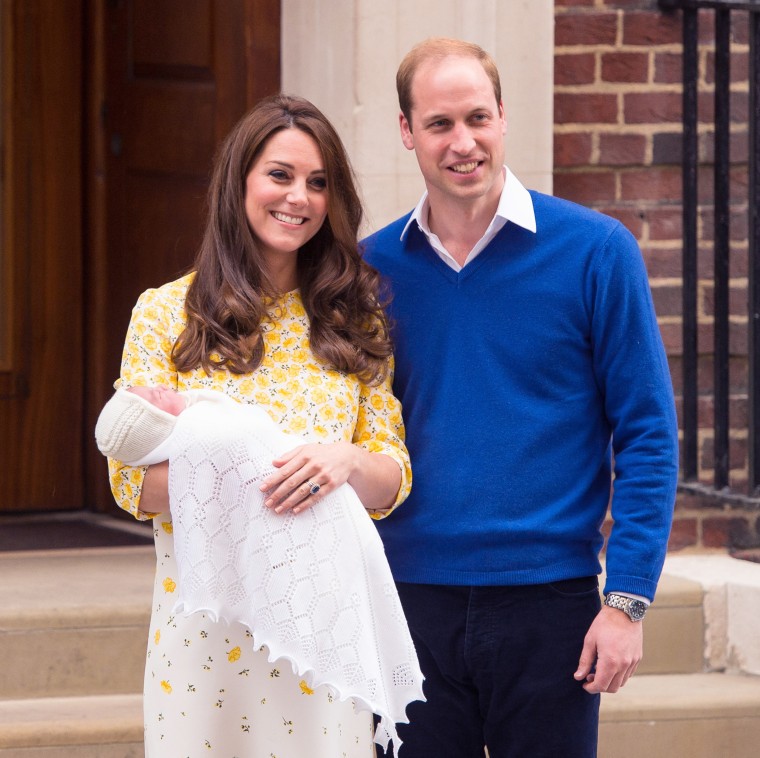 A sleeping Charlotte was carried out of a London hospital in the arms of her mother, Duchess Kate, and accompanied by her father, Prince William.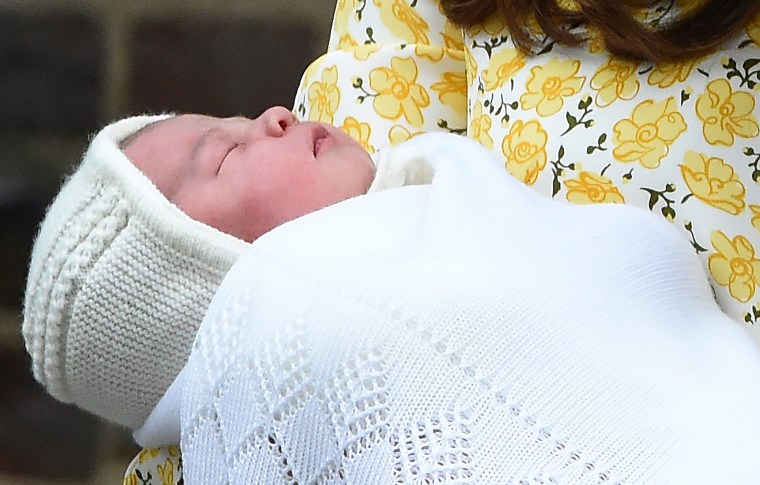 Oh brother! The Duke and Duchess of Cambridge released a series of photos of their two children in June, with Prince George gently holding up his then one-month-old sister.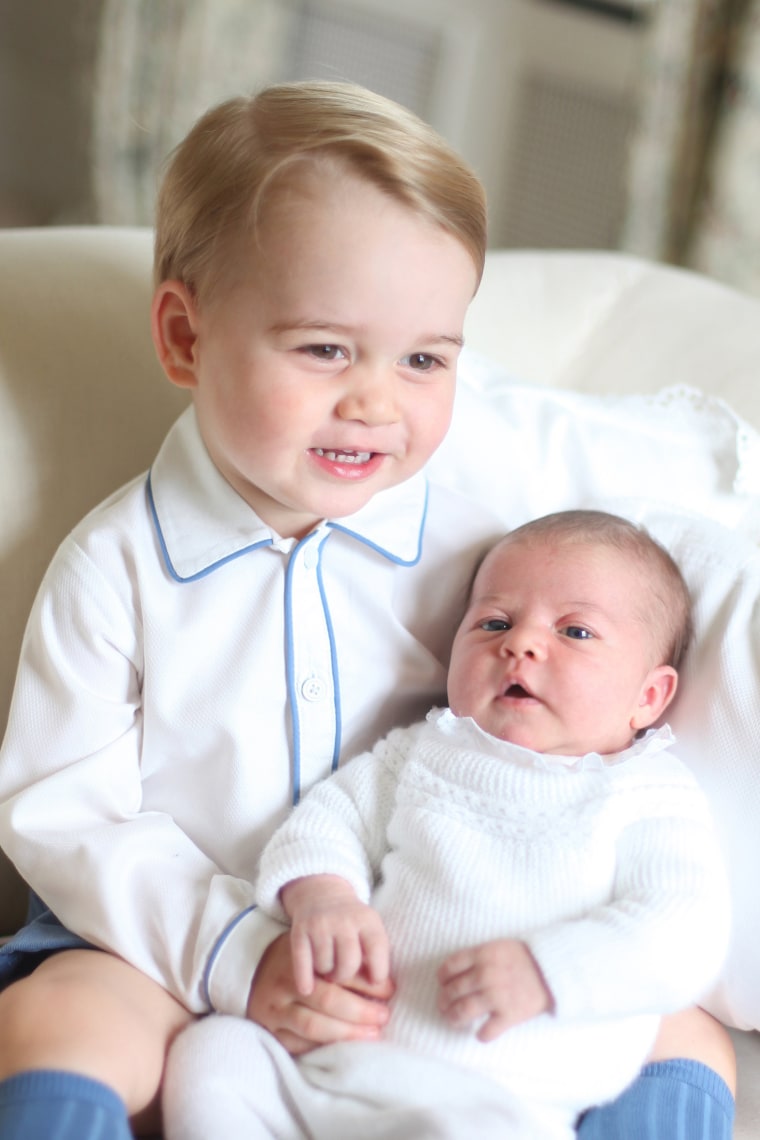 In one photo, he even gives the young princess a kiss on her forehead.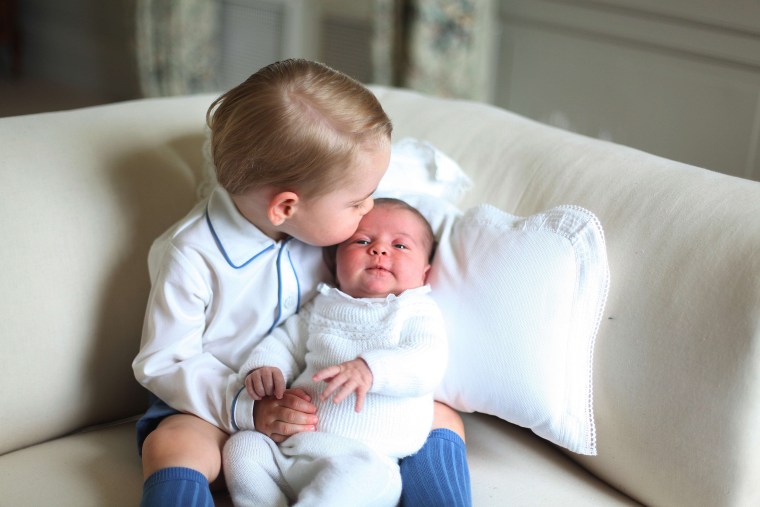 All the photos were taken by Duchess Kate.
Charlotte's christening: The young princess was christened July 5, 2015, in a small ceremony at a church located on Queen Elizabeth's Sandringham estate in Norfolk, just outside of London.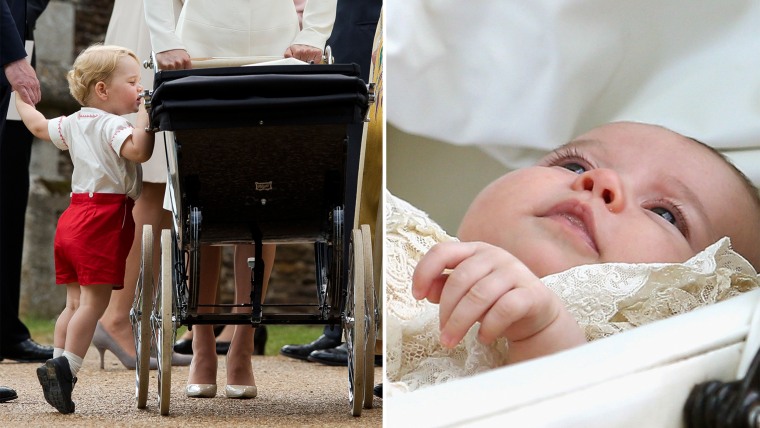 The ceremony took place at the same countryside church where Charlotte's grandmother, Princess Diana, was baptized.
Several days later, Kensington Palace released a series of stunningly beautiful photos taken by Mario Testino after the event.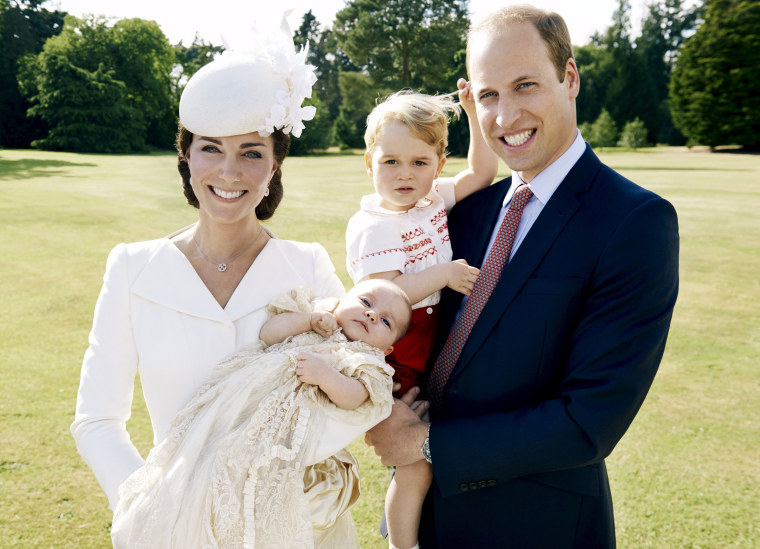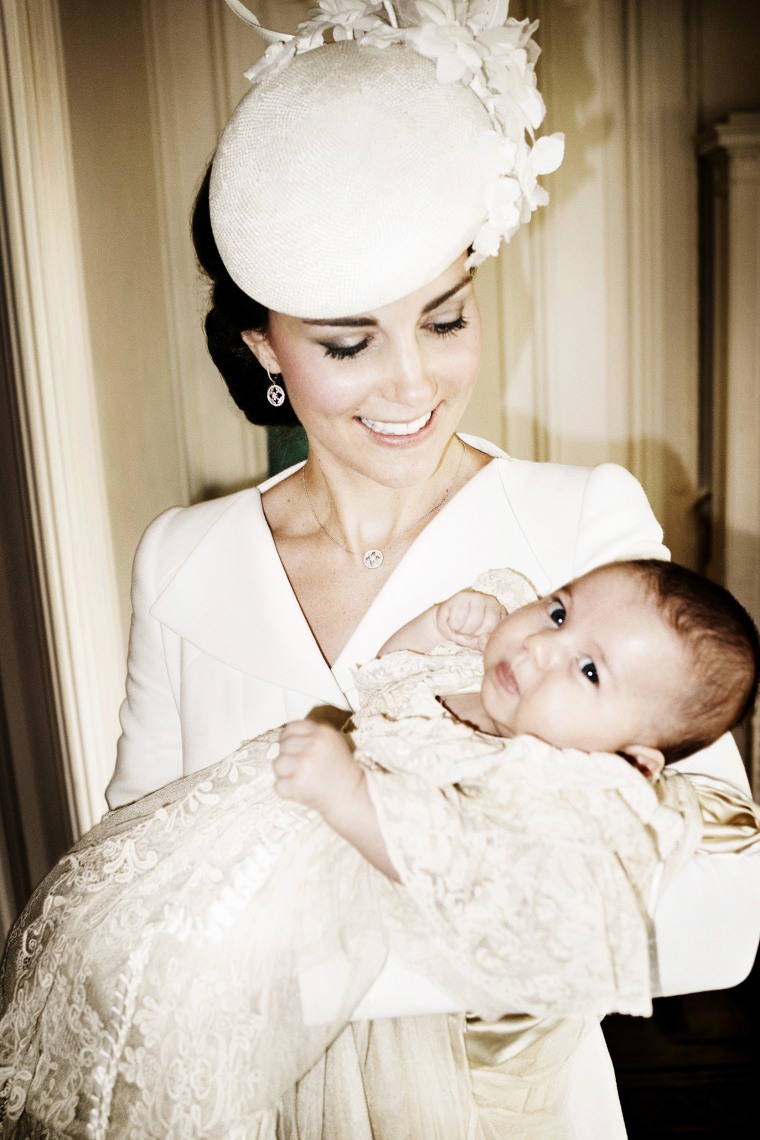 Sweet and solo: Duchess Kate showed off her photography skills once again when she released new photos she had taken of her daughter, this time by herself.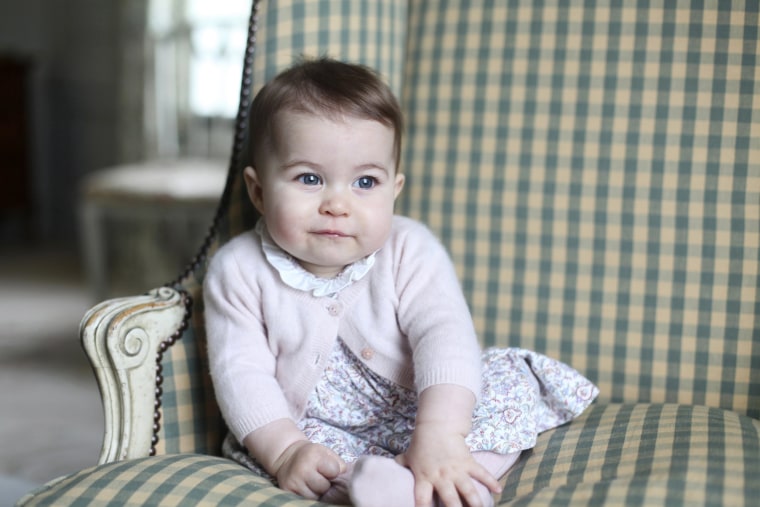 However, in one shot, Princess Charlotte is clearly delighted to have company, that of her plush stuffed animal, Fuddlewuddle.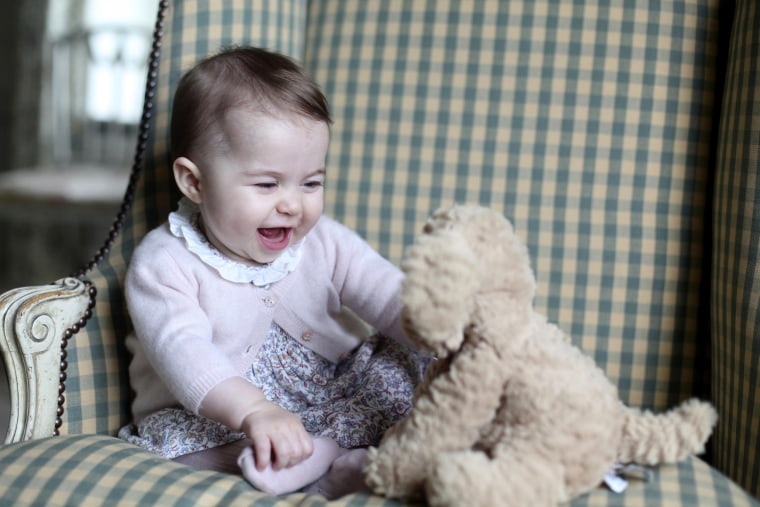 Happy holidays! In December 2015, Prince William and Duchess Kate released the photo they plan to use for their annual holiday card.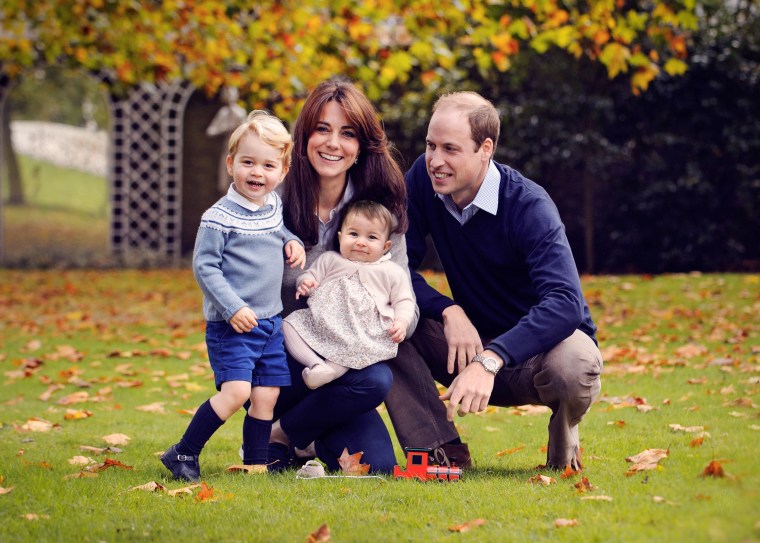 The photo was taken two months earlier on the grounds of Kensington Palace.
Snow day! Charlotte and her brother got their first chance to play in the snow as their parents take the family on a skiing vacation in the French Alps this past March.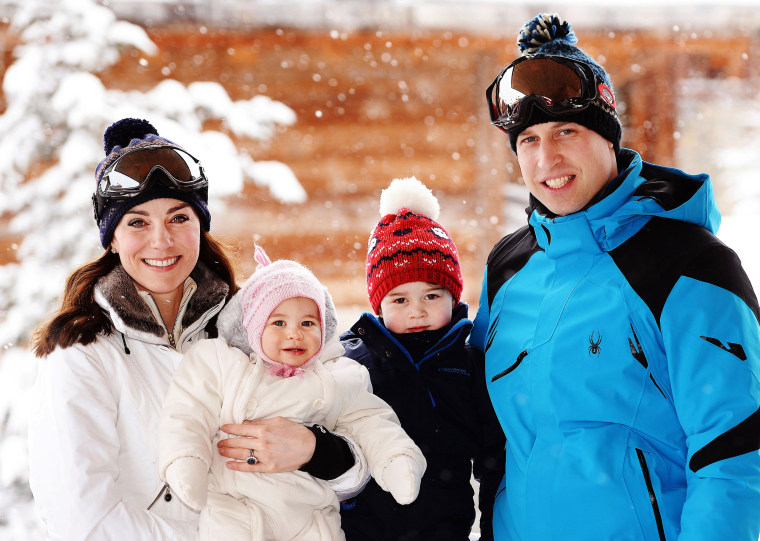 "This was their first holiday as a family of four and the first time either of the children had played in the snow," the palace said in a statement at the time.
Look closely at the picture of the rosy-cheeked Charlotte with her dad: She sports two new teeth!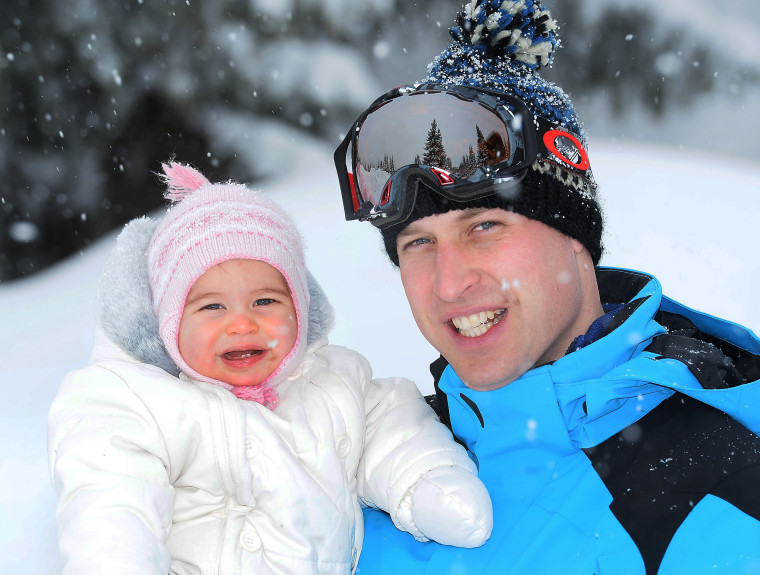 And purse makes eight: An official portrait released in honor of Queen Elizabeth on her 90th birthday features the reining royal holding the family's youngest one in her arms. Princess Charlotte sits on the lap of her great-grandmother, surrounded by her brother, three cousins and two second cousins.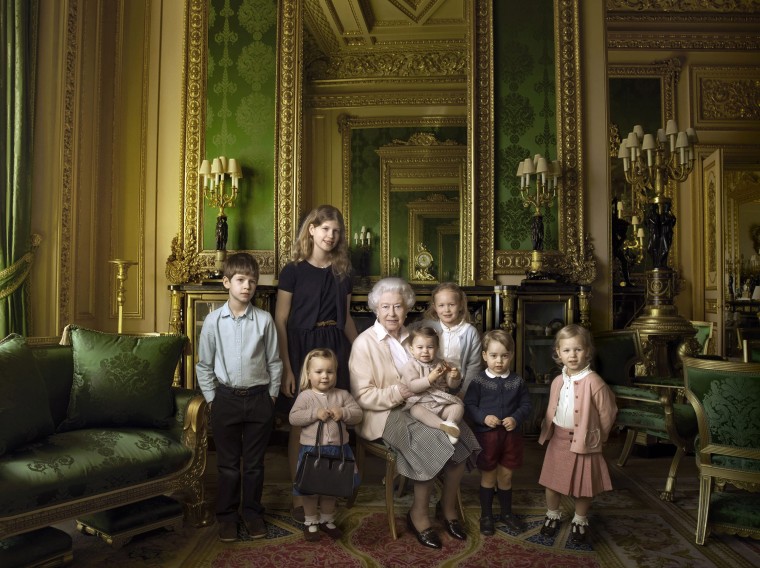 Happy birthday, sweet Charlotte! A day before Princess Charlotte's birthday, the Duke and Duchess of Cambridge released four photos of the young princess, all taken by Duchess Kate.
We look forward to many more years of "firsts!"
Look back at some of the best moments from Princess Charlotte's life.
Follow TODAY.com writer Eun Kyung Kim on Twitter.