Prince William started his new job Monday as an air ambulance pilot "feeling the nerves" but excited to continue the career he left in the Royal Air Force.
The Duke of Cambridge began his first shift with the East Anglian Air Ambulance, where he will be a part of team providing emergency treatment to patients. The prince will donate all of the salary he will draw to charity.
William said his job is a natural progression from his previous role as a search-and-rescue helicopter pilot with the military, where he undertook more than 150 rescue missions. He retired from the military in September 2013.
"For me it is also really important to be grounded. I feel doing a job like this really helps with grounding the core of what I am trying to become," he said in a pool report interview that ranged from his new role to his newborn daughter.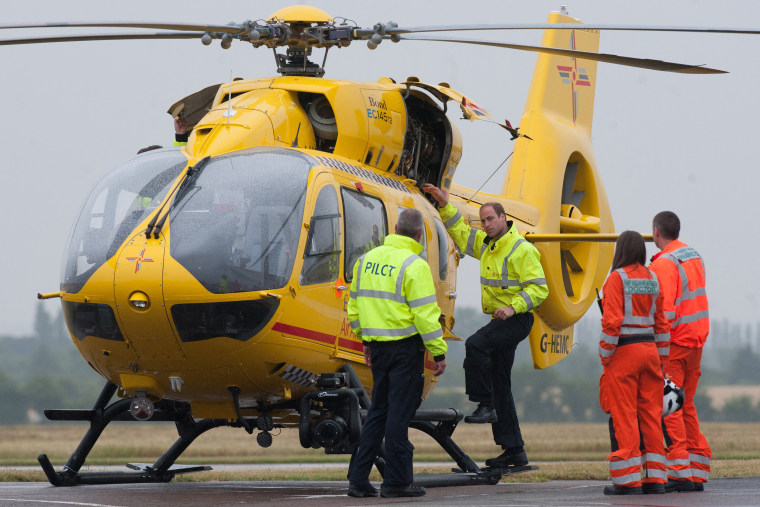 The prince, who is second in line to the British throne, said the time was right to return to work.
"At some point, there's probably going to be a lot more pressure and responsibility from my other side of my life. At the moment, I'm juggling the two of them and a young family and I'm enjoying it and I enjoy the challenge," he said.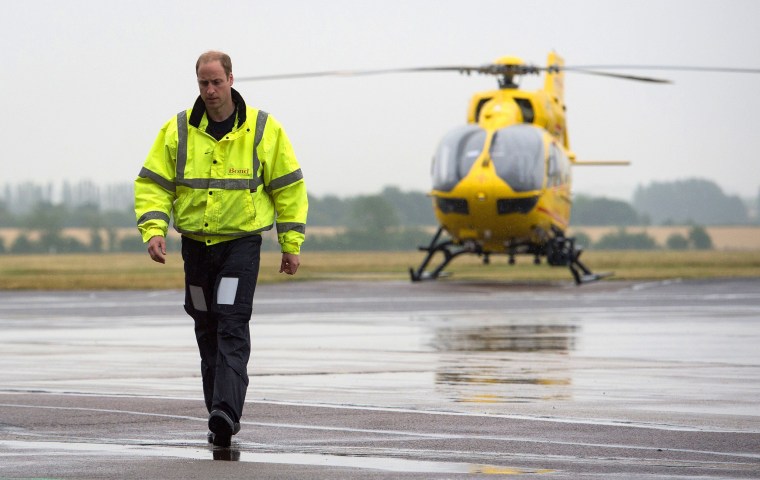 Speaking of that young family, William described Princess Charlotte, born May 2, as "a little joy from heaven" but acknowledged that life with two young children is challenging. His first-born child, Prince George, turn two later this month.
"It is more responsibility, looking after two little ones, especially when George is around. He's a little monkey," he said.
But he said the addition has been "fantastic" for his family and that his wife, Duchess Kate, has "been doing an amazing job as a mother."
In addition to being a working dad, Prince William will continue his work with charities and royal commitments but said his schedule is "no more difficult than what everyone else has to do."
Asked whether the young royal family will be adding to its family, Prince William chuckled.
"We've only just had the second one. You never know what is going to happen in the future."
Follow TODAY.com writer Eun Kyung Kim on Twitter.