Since his future career path has already been laid out for him, Prince George may not exactly get a chance to work for Scotland Yard. But a future king can still dream!
The 4-year-old prince remains consumed with all things police, his father told members of the Metropolitan Police.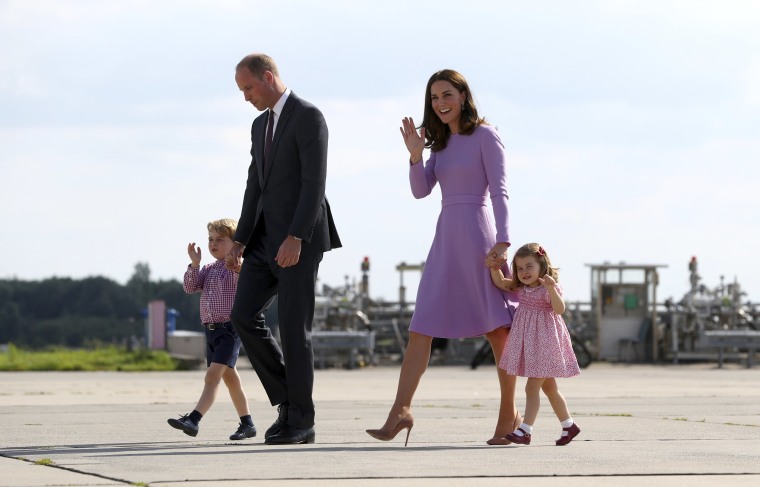 During a Kensington Palace event earlier this week honoring Scotland Yard employees and award recipients, the police commissioner joked about recruiting Prince George and his sister Princess Charlotte as cadets. Their father, the Duke of Cambridge, responded that it wasn't a far-fetched notion for George.
"He is obsessed, actually by the police," he said. "Cars, toys, everything."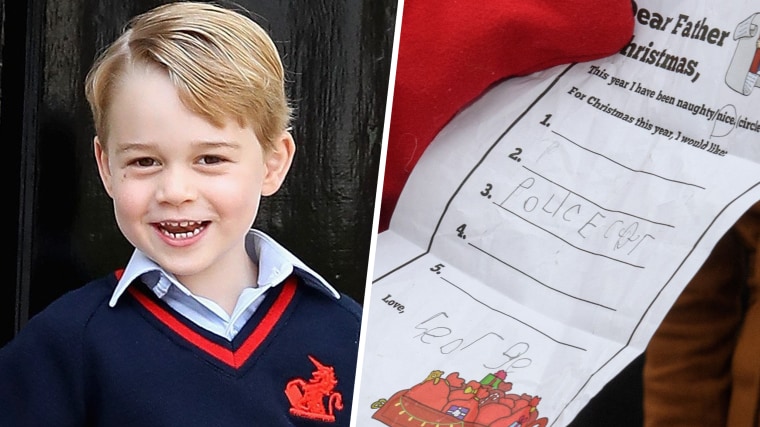 Last Christmas, the duke hand delivered the wish list from his 4-year-old son to Santa. The young prince asked for only one item: a police car.
But George wasn't the only one who Prince William got to brag about this week. The proud papa also dished on what his younger child loves spending time doing these days.
"My daughter Charlotte loves dancing," William said during a Commonwealth Day reception, according to Hello Magazine.
The duke made the revelation while speaking with the family members of Malta's prime minister, whose 10-year-old twin daughters attend a a school for the performing arts.
The 2-year-old princess should have ample opportunity to twirl and boogie at the upcoming wedding reception of her uncle, Prince Harry, to American actress Meghan Markle in May.
In addition to getting a new aunt, Charlotte and George's family will also expand when they get a new sibling. Their parents are expecting a third child some time next month.