Prince William and his son Prince George were a matching set while watching the English soccer team play Germany in a UEFA European Championship game at Wembley Stadium on Tuesday.
Both royals wore navy blue suits and similarly striped red, white and blue ties. Standing side by side during the national anthem, 7-year-old George looked just like his father, 39.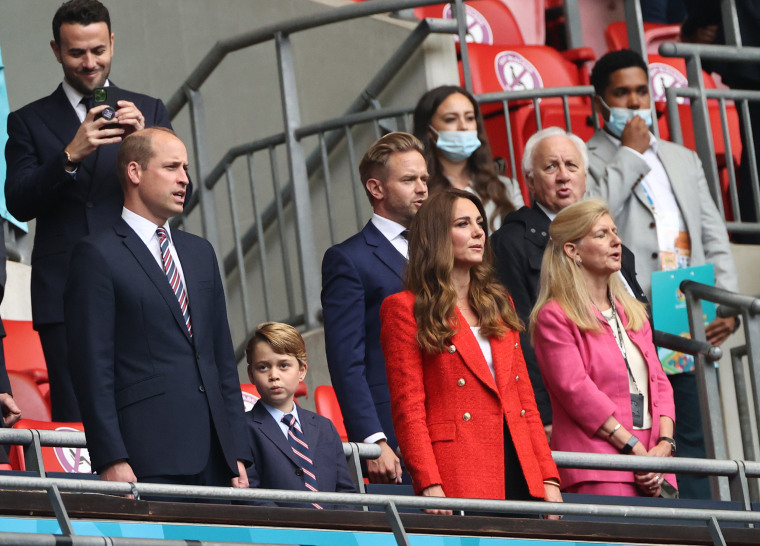 Catherine, Duchess of Cambridge, also stood alongside the pair, wearing a bold, red blazer with her hair in loose waves. The younger royal children — Princess Charlotte, 6, and Prince Louis, 3 — were not at the match.
Another photo captured the family watching the game intently. A crowd of 40,000 fans was admitted into Wembley Stadium for this round of Euro 2020, an increase from the audience limitations put in place during the coronavirus pandemic. The final games will allow 60,000 fans.
· Watch TODAY All Day! Get the best news, information and inspiration from TODAY, all day long.
· Sign up for the TODAY Newsletter!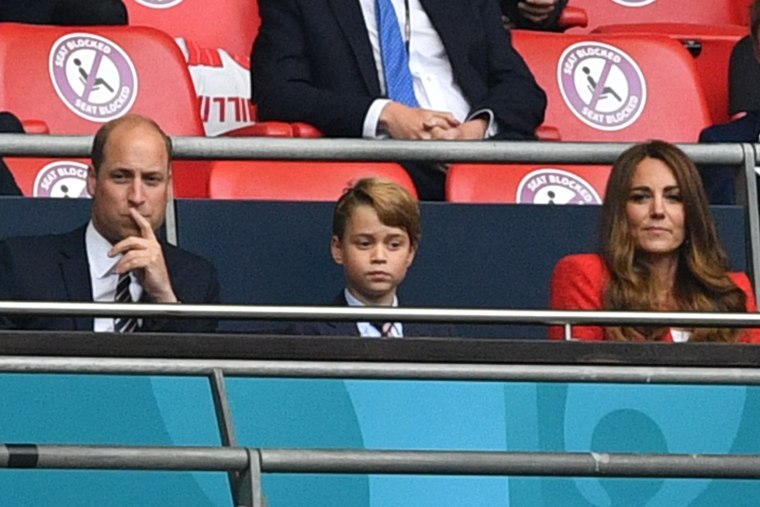 William, who is president of the Football Association — the governing body of English soccer, is a longtime fan of the game and appears to be passing that passion down to his son.
In 2019, a sweet video of George cheering for Aston Villa, his father's favorite team, was posted to the official Instagram account of the Duke and Duchess of Cambridge. Candid photos of George shared for his 6th birthday that same year showed him wearing a jersey bearing the crest for England's national team.
Soccer isn't the only sport the royal family has taken part in! In 2018, a fun video showed William learning how to play footvolley, a sport that combines beach volleyball and soccer, during a visit to Israel.
Related: