We're pretty sure Santa Claus always had Prince George on his "nice" list. But it's nice to see it confirmed!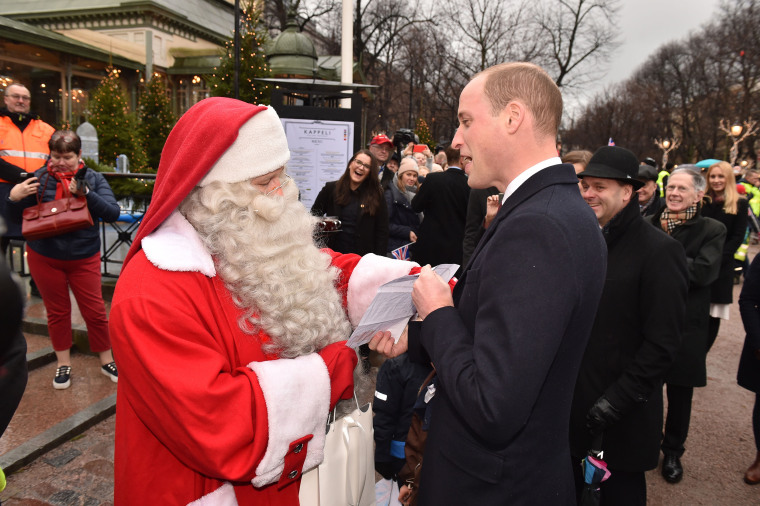 Prince William handed over the his son's Christmas wish list directly to Santa Claus (aka Father Christmas) Thursday during a royal visit to Finland, which we think was a canny move: Santa can appear anywhere around the world, but getting him super-close to his North Pole home was wise.
"I had to give you this letter," William told Santa, according to Metro. Prince William was in Helsinki, visiting a traditional festive market and meeting local residents — including the man in the red suit himself.
So what did this list say?
First off, it gave the 4-year-old prince a chance to say whether he'd been naughty or nice. (Looks like "nice" got circled, so let's check that off.) And what does he want from Santa?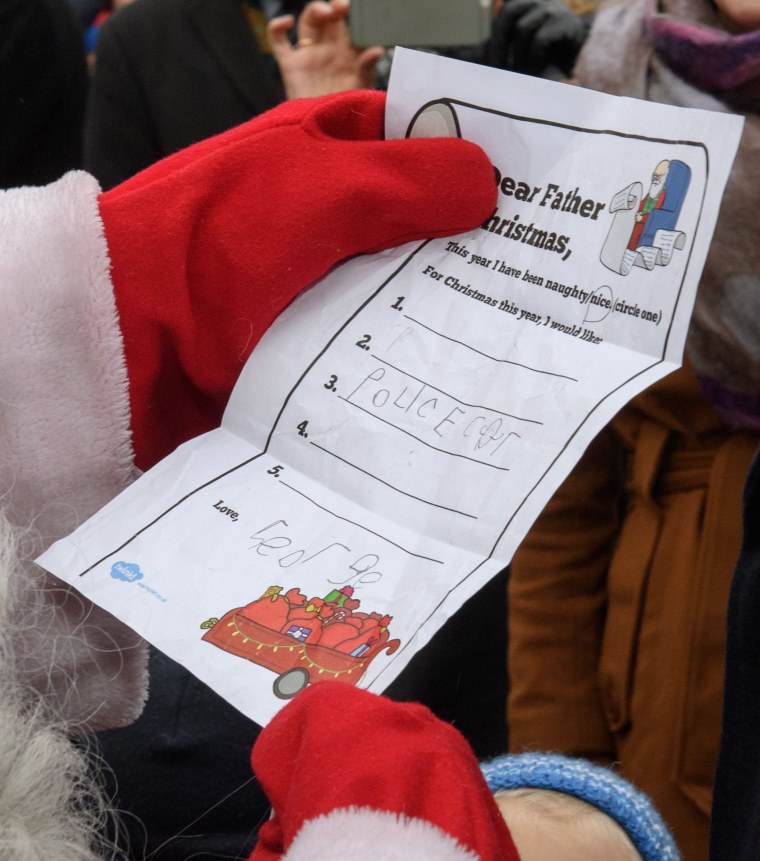 Looks like he didn't quite get around to choosing his No. 1 and No. 2 presents, but No. 3 on the list: a police car. (We assume a toy version.)
"He hasn't written down many requests, so I think one request is probably OK," said William. And we got a chance to see George's "signature" for the first time at the bottom of the page!
In the new year George and Charlotte will be getting two pretty amazing presents: a new baby sibling, courtesy of dad and mom Catherine ... and a new aunt, Meghan Markle, courtesy uncle Prince Harry!
Sounds like a pretty exciting few months to come, so stay nice, George!
Follow Randee Dawn on Twitter.