Prince Harry may have only shared a few brief moments with an inspirational young boy, but clearly they were ones he will never forget.
Upon learning of the death of Carson Hartley, 5, on June 2, Prince Harry made sure to let the boy's mother know how much her son touched his heart. Hartley battled spina bifida, brittle bones and a heart defect for his entire life after being born 13 weeks premature. In September 2014, Prince Harry got a hug and a high-five from Hartley at the WellChild Awards put on by a charity he supports that helps sick children. When he found out the news of Carson's tragic death, he wrote a letter to Hartley's mother, Kirsty, who shared it with the local Liverpool Echo newspaper.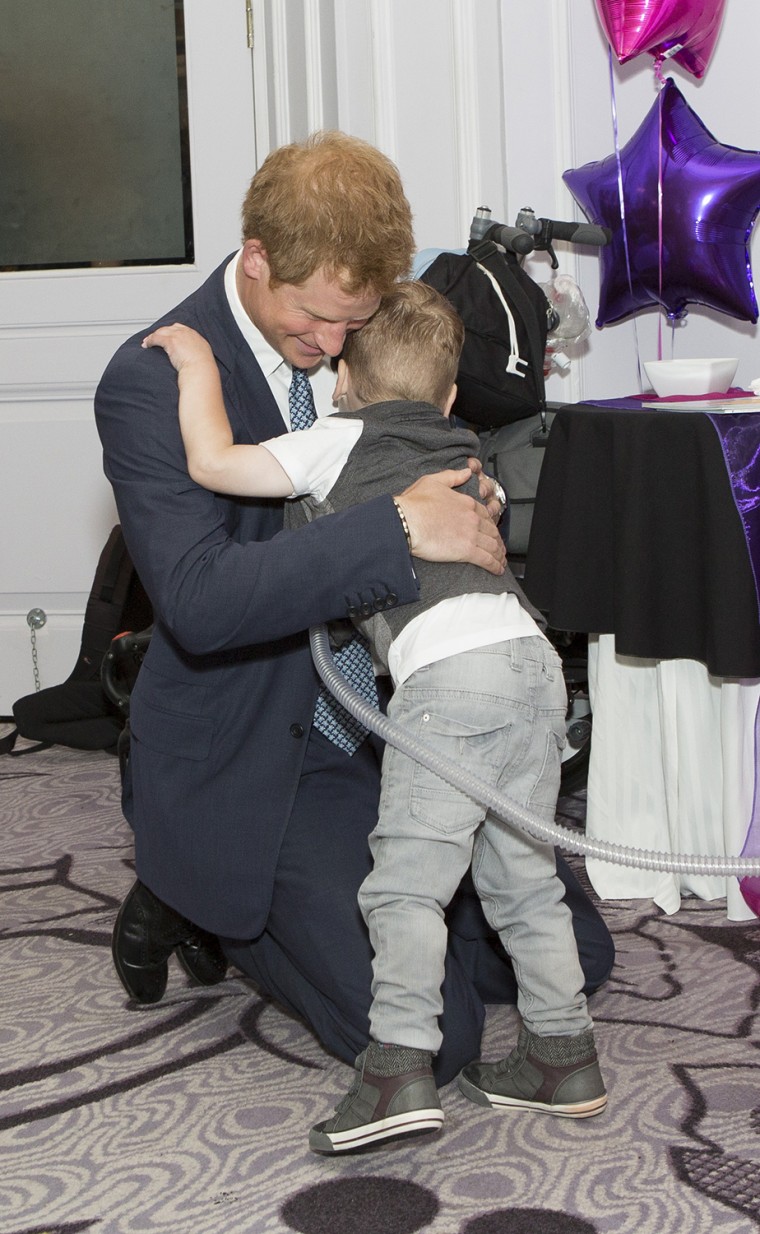 "I was so very sad to hear the tragic news,'' Harry wrote. "Carson made such an impression on me at the Wellchild Awards last year with his warm smile and hugs. He showed so much happiness with such a positive outlook despite the challenges he faced. Carson was a wonderful young boy and I am delighted to have had the chance to meet him. I wanted to let you know how sorry I am to hear of your loss and pass to you my heartfelt condolences."
At the Wellchild event, Prince Harry praised the strength of all the children recognized, and his note to Hartley's mother showed that the brief time with her son was something he would never forget.
"It was so bittersweet but just reflects exactly what we thought of Harry when we met him,'' she said. "He is so nice, genuine and really took an interest. I couldn't believe he remembered Carson, but like we always said, once met, never forgotten."