Prince Harry sure knows how to clown around with kids.
The young royal got down on his knees to speak and play with children attending Monday evening's WellChild Awards, an annual event that recognizes the courage of seriously ill youth and their families. Harry is a patron of the organization that sponsored the event.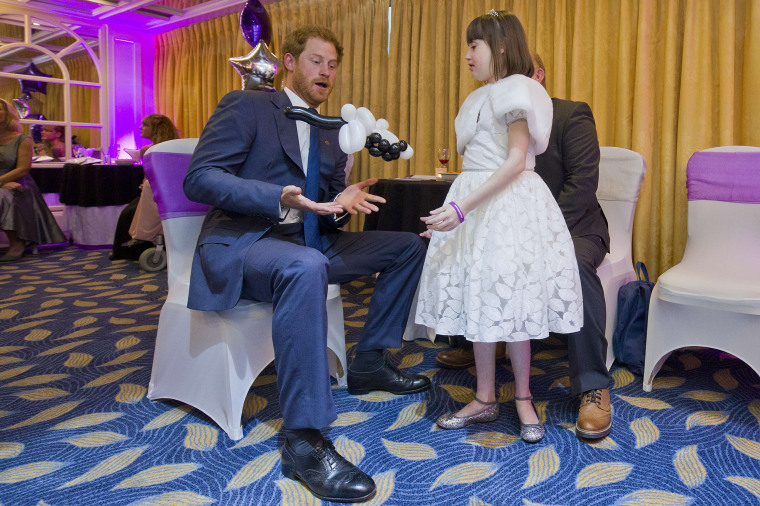 "Are you a clown? Can you make me a balloon animal please?" one young award recipient asked the royal.
RELATED: Prince Harry in a hard hat? See what tough work the royals are tackling
Prince Harry laughed as he responded to 9-year-old Nellie-Mai Evans, the winner of the Inspirational Young Person Award.
"I will try to, but I can't make any promises," he told her.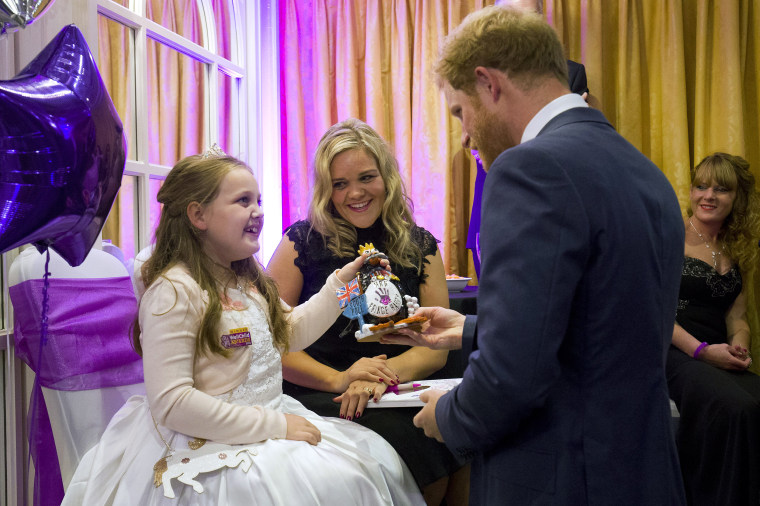 Another child, 7-year-old Ruby Smallman, presented the prince with a clay penguin she had made for him, knowing he had been to the South Pole.
"Harry seemed delighted and told her that he never normally gets presents for himself," the girl's mother, Hayley Smallman, told reporters at the ceremony. "He says he is always given them for other people. He told her that it was one of the nicest things he has received in a long time."
RELATED: Prince Harry joins wounded British soldiers trekking 1,000 miles across UK
Smallman's daughter was named by WellChild as the country's "Most Caring Child" for helping to look after her 13-year-sister, who is a quadriplegic.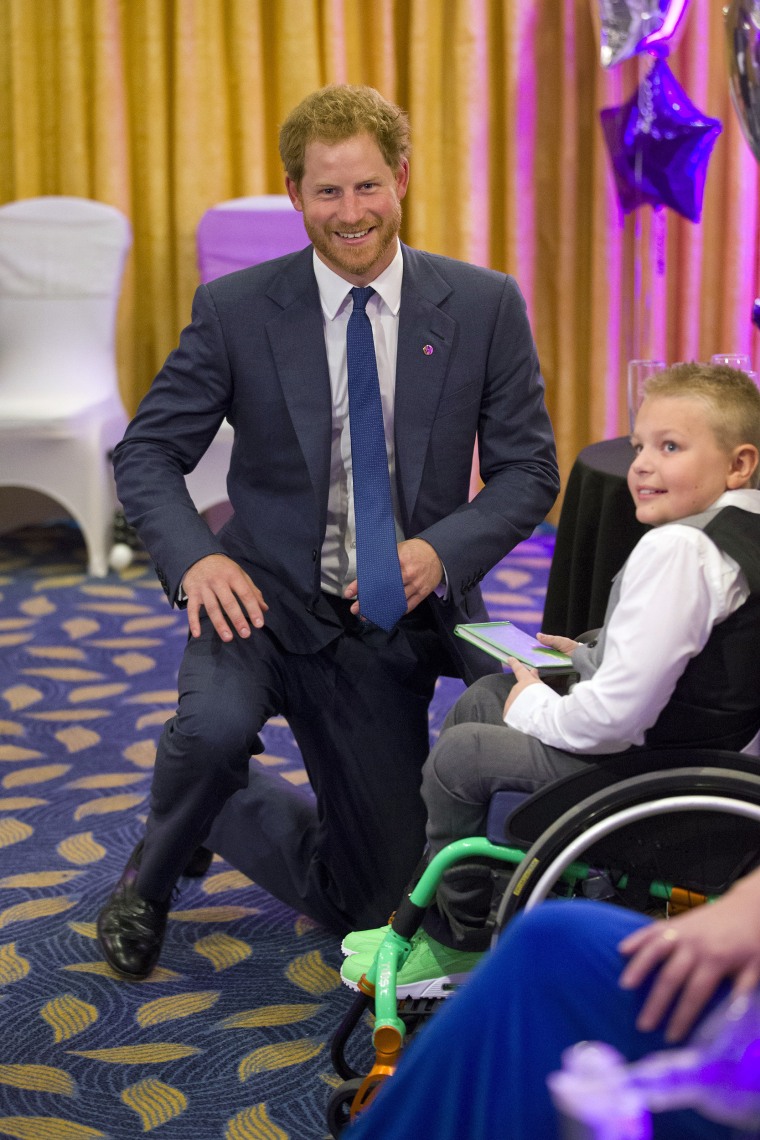 "We literally have the bravest children in the U.K. in this room," Harry told the group later during a speech, in which he praised the charity's work and the nurses and volunteers who provide assistance to families with seriously ill children.