When Prince Harry needs someone to lean on — or a tasty meal — he turns to the woman he calls the big sister he never had.
An interview with Newsweek shed some light on the heartwarming sibling-style relationship between Harry and his sister-in-law, Catherine, Duchess of Cambridge, who has been part of the family since marrying Prince William six years ago.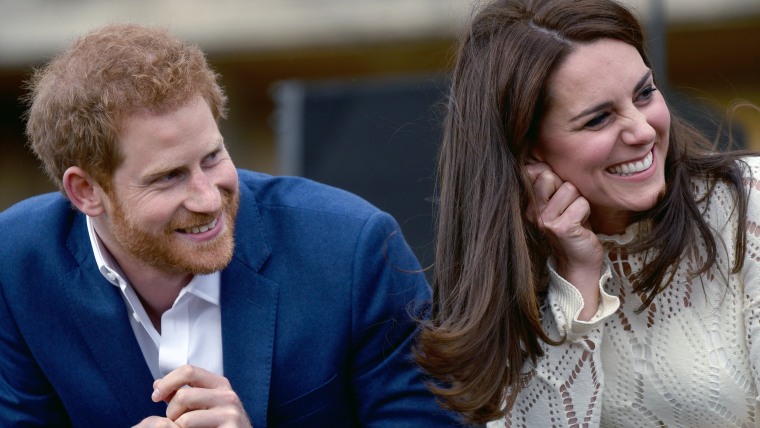 "There was no filling the hole left by Diana's death, and Harry seemed to be growing up without someone emotionally available he could lean on,'' the story reads. "Kate has helped fill some of that gap. When she and William got engaged, Harry called her the big sister he never had. He often pops into their apartment at Kensington Palace, where she cooks him a meal — roast chicken is reportedly a particular favorite."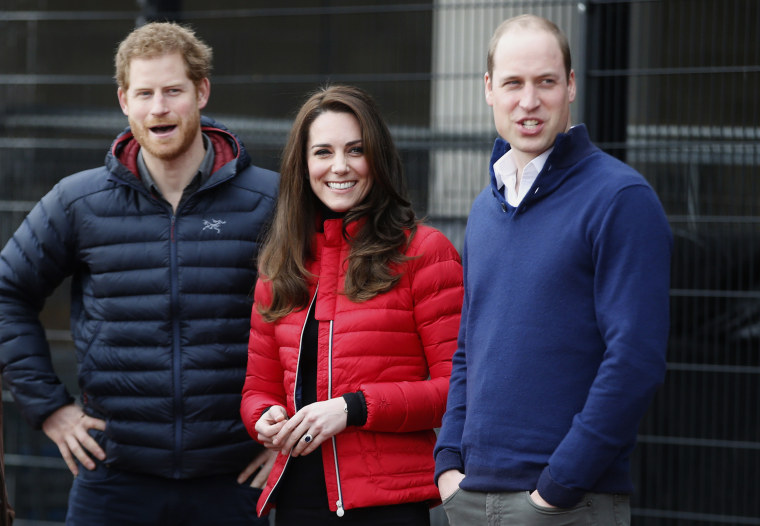 All of them live at Kensington Palace in London, Harry in a two-bedroom cottage, and William and Kate in a 22-room apartment. That proximity also allows the prince to pop in and be Uncle Harry to his niece and nephew, Prince George, 4, and Princess Charlotte, 2.
Harry, William and Kate have also partnered together in promoting multiple charitable issues, including a PSA last year for an initiative called Heads Together, which focuses on removing the stigma around mental health.
Harry has spoken frequently about his struggles since the death of his mother, Princess Diana, in a car accident when he was 12, recently revealing he suffered panic attacks. William helped him seek professional help when Harry was 28 to work through his issues stemming from the loss of their mother that had created what Harry called "total chaos."
"My mother died when I was very young,'' Harry told Newsweek. "I didn't want to be in the position I was in, but I eventually pulled my head out of the sand, started listening to people and decided to use my role for good. I am now fired up and energized and love charity stuff, meeting people and making them laugh.
"I sometimes still feel I am living in a goldfish bowl, but I now manage it better. I still have a naughty streak too, which I enjoy and is how I relate to those individuals who have got themselves into trouble."
The three of them also are working to overhaul the British monarchy with a focus on charity.
"We are involved in modernizing the British monarchy,'' Harry said. "We are not doing this for ourselves but for the greater good of the people...Is there any one of the royal family who wants to be king or queen? I don't think so, but we will carry out our duties at the right time."
Follow TODAY.com writer Scott Stump on Twitter.