News broke this morning that the Duke and Duchess of Cambridge are expecting their third child, and Prince Harry didn't waste any time showing how excited he is about the announcement.
"Fantastic, great, very, very happy for them," the 32-year-old Prince Harry replied in a short video tweeted by The Daily Express' royal correspondent as he headed into a meeting in Manchester, U.K.
We particularly love the firm, royal thumbs-up the prince gives!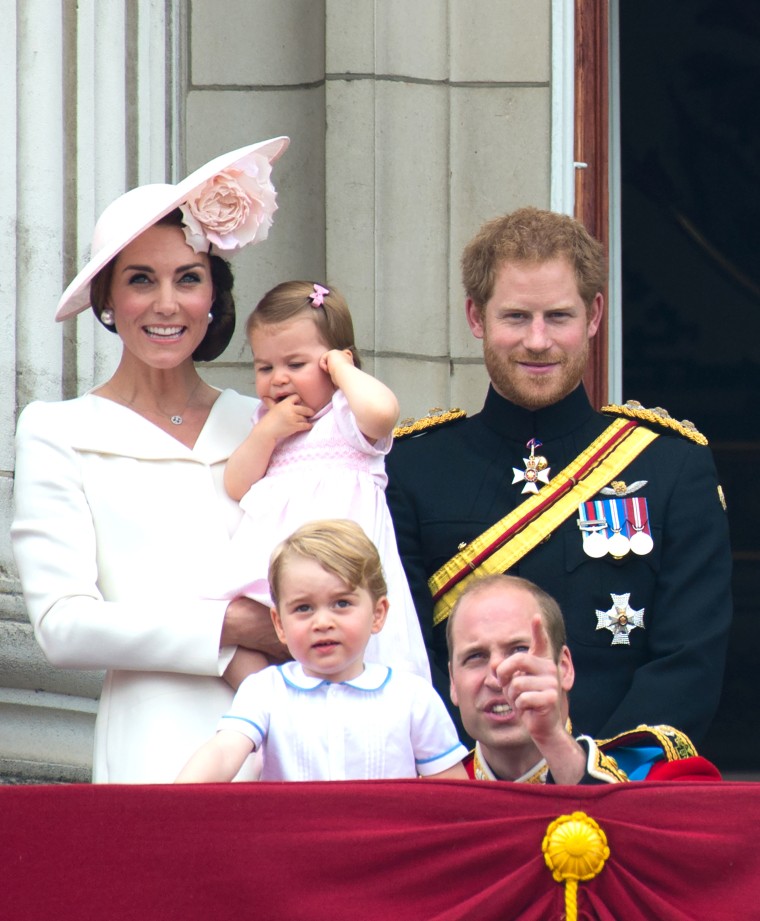 Prince William and the former Kate Middleton (known formally as the Duke and Duchess of Cambridge) announced in a statement Monday that a third baby will be joining Prince George, 4, and Princess Charlotte, 2. The duchess suffers from hyperemesis gravidarum, an extreme type of morning sickness, and she will be taking it easy.
A reporter asked Harry Monday morning how his sister-in-law was doing, and he replied, "I haven't seen her for a while, but I think she's OK."
We sense the family will be hanging out together again soon, though!
Follow Randee Dawn on Twitter.