Warning: Photos of very beautiful, very powerful, very perfect human beings ahead.
Please take the necessary precautions — sit down, drink a cool glass of water, fan yourself furiously — before reading further. Because Prince George just met President Barack Obama and first lady Michelle Obama (and the future king's royal mom, dad and uncle were there to boot).
Prince George stayed up 15 minutes past his bedtime to show off the rocking horse the Obamas gifted him as a baby. The meeting happened when the Obamas were invited to a small dinner at Kensington Palace with the Duke and Duchess of Cambridge.
And safe to say we're squealing.
"Oh, look at you," Obama reportedly said in little George's direction. And with that, the door was closed, locking us plebeians out of what we can only imagine was the dinner party to end all dinner parties
But in the meantime, we can relish every photograph of the gorgeous squad (plus Harry!) all lined up together before the dinner.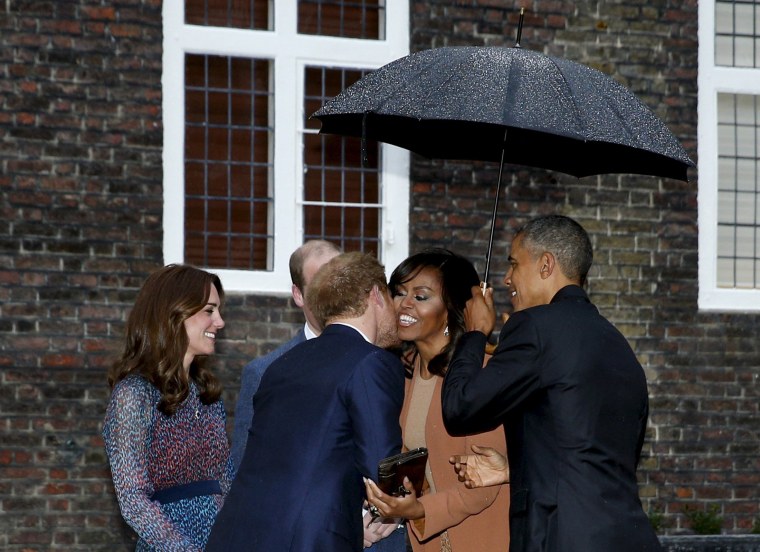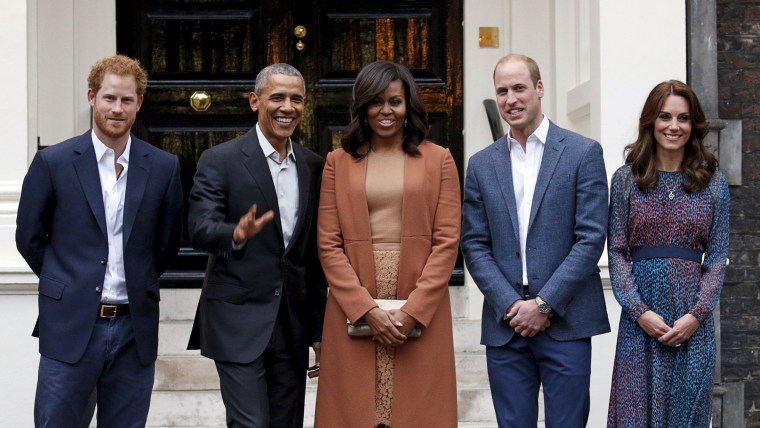 RELATED: Queen Elizabeth II turns 90! Here are her best celeb encounters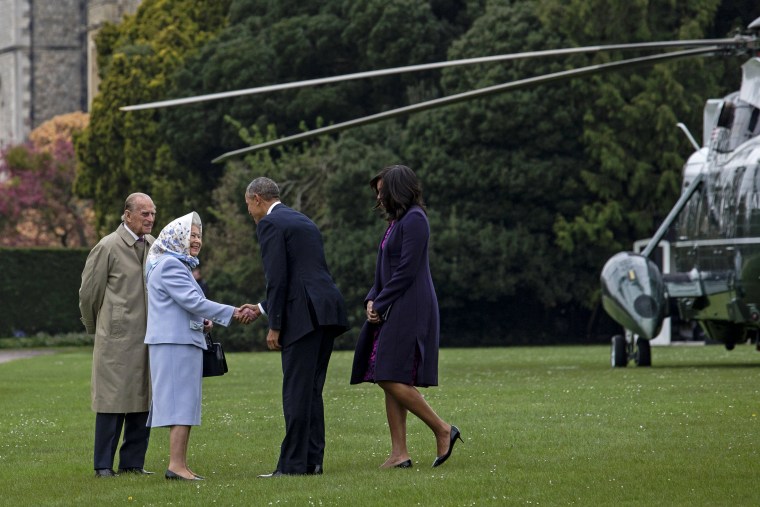 President Barack Obama and First Lady Michelle Obama made their way across the pond to Britain in time for Queen Elizabeth II's 90th birthday. The royal day began with a trip to the Queen's main residence and lunch at Windsor Castle, and it ended with a meeting with 2-year-old Prince George. The White House stated that Obama gifted the Queen with a photo album filled with her past meetings with American presidents.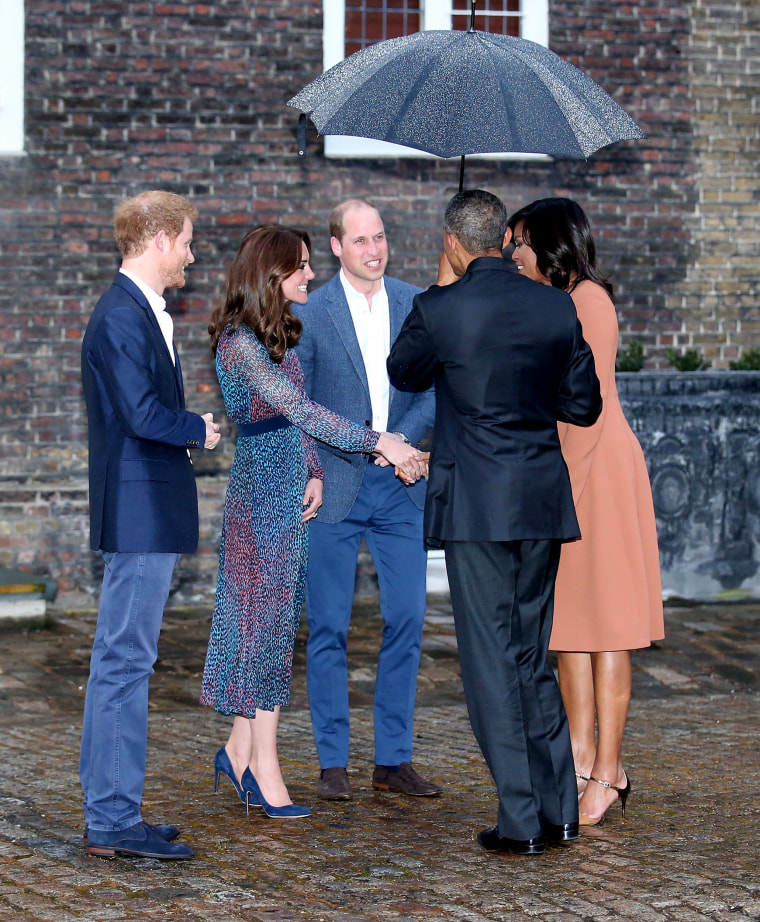 RELATED: That time the queen 'skydived' with James Bond ... and 7 other silly moments
This isn't the first time that the Duke and Duchess of Cambridge were photographed alongside President Barack Obama and First Lady Michelle Obama. The stars aligned in London back in 2011, when the Obamas made a trip to visit the newly-married Kate and William. Prince Harry visited the White House in 2013, and William chatted with the President in the Oval Office in 2014.