Sorry, Prince George, but resistance if futile.
The 4-year-old royal apparently is showing reluctance about going to school, less than three weeks into his formal education at Thomas's Battersea.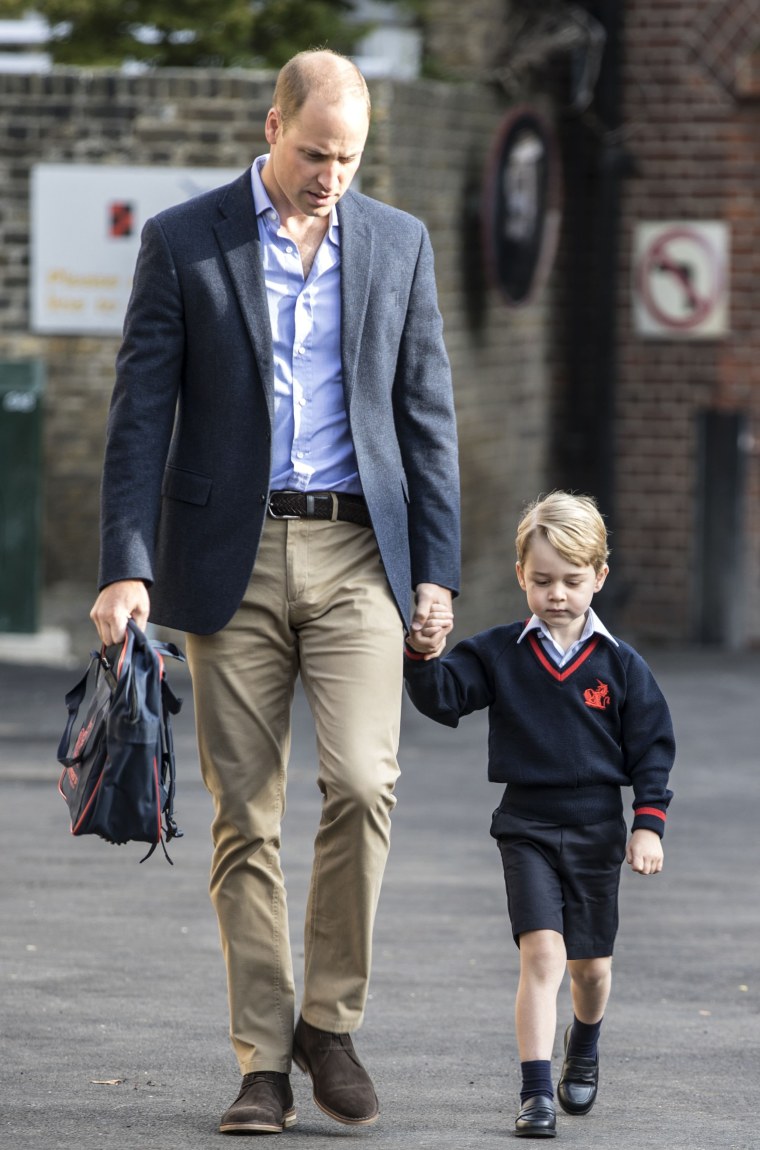 His father, Prince William, revealed as much to a fellow parent on a visit to the town of Milton Keynes.
"It was really exciting meeting William," Louise Smith, a 31-year-old mother of two told reporters. "He told me he'd just dropped Prince George off at school and he didn't want to go. Sounds a bit like mine, really."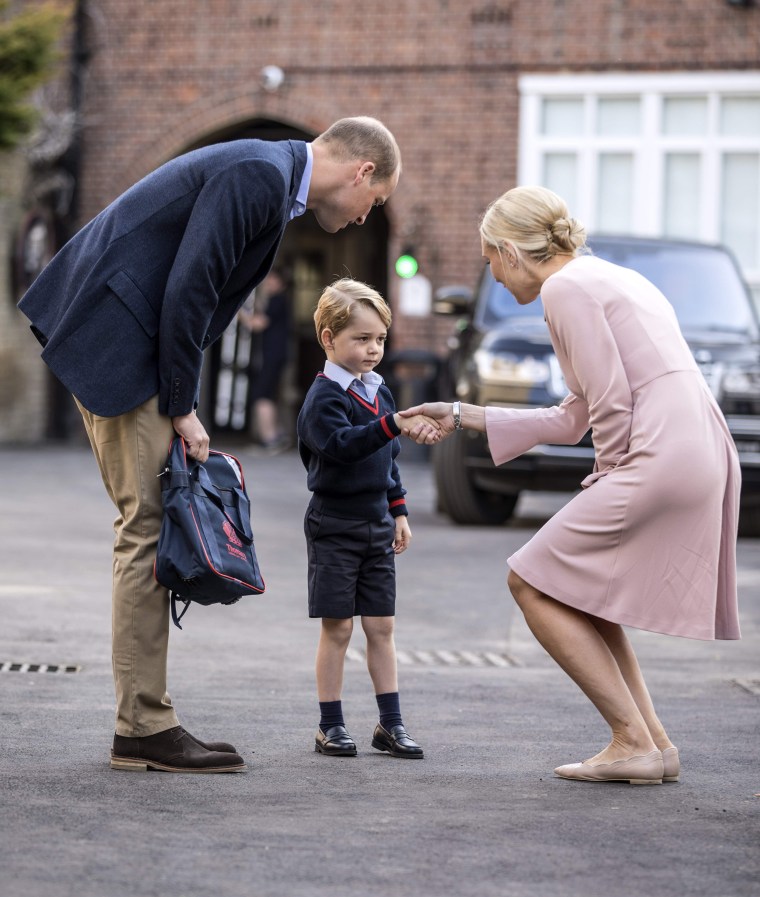 George, the third in line to the British throne after his father and grandfather, started school on Sept. 7, showing up for his classes looking a bit apprehensive and holding on tightly to his dad's hand.
His father reportedly has been the one taking him to school every morning since because his mother, Kate, the Duchess of Cambridge, has been suffering from severe morning sickness related to the pregnancy of her third child.
About 540 students from ages 4-13 are enrolled at Thomas's Battersea School, located in an upper middle-class London neighborhood just a few miles from Kensington Palace. The school has a broad arts-based curriculum and emphasizes inclusion and kindness.
It also boasts a tasty lunch menu, but apparently that hasn't been enough to entice George to look forward to attending school every morning.