/ Source: TODAY Contributor
President Barack Obama held the last press conference of his eight-year presidency on Wednesday, and he went out as the First Dad.
The president ended the event by reflecting on the resilience and hope of his daughters, Malia, 18, and Sasha, 15.
"Every parent brags on their daughters or their sons," he said. "But man, my daughters are something. And they just surprise and enchant and impress me more and more every single day."
He said that the girls were disappointed by the election results. "But what we've tried to teach them is resilience, and we've tried to teach them hope, and that the only thing that is the end of the world, is the end of the world."
Neither girl intends to pursue politics, he said, joking, "I think their mother's influence shows." But the girls have grown up in an environment where "they could not help but be patriotic, to love this country deeply, to see that it's flawed, but to see that they have responsibilities to fix it."
The president says he knows the girls will be positive about their country's future. "They do not mope."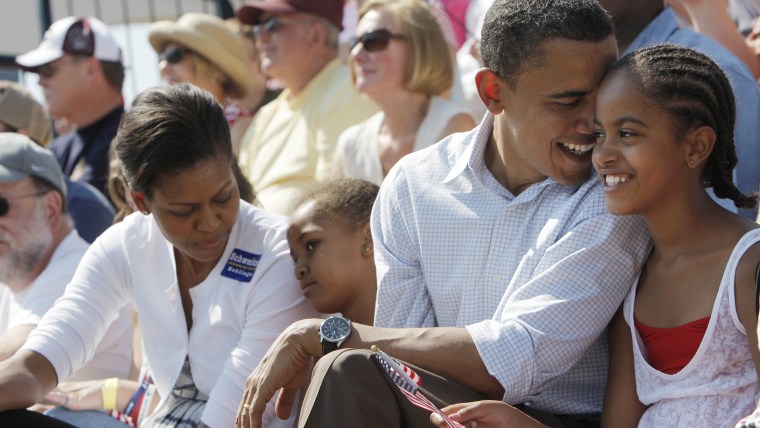 RELATED: Jenna Bush Hager reflects on Obama daughters' love for their dad
He sees no cynicism despite the Democratic defeat in the race for the White House. "They have not assumed because their side didn't win ... that somehow America has rejected them, or rejected their values. I don't think they feel that way."
Through "osmosis" and dinner-table conversations, he said, the girls know that the country is large and complicated, but "there are a lot more good people than bad in this country, and there's a core decency to this country, and that they've got to be a part of lifting that up. And I expect they will be."