President Obama revealed that his teenage daughters have been dating — and he's totally fine with that.
"I'm pretty relaxed about it for two reasons," he said during a recent radio interview.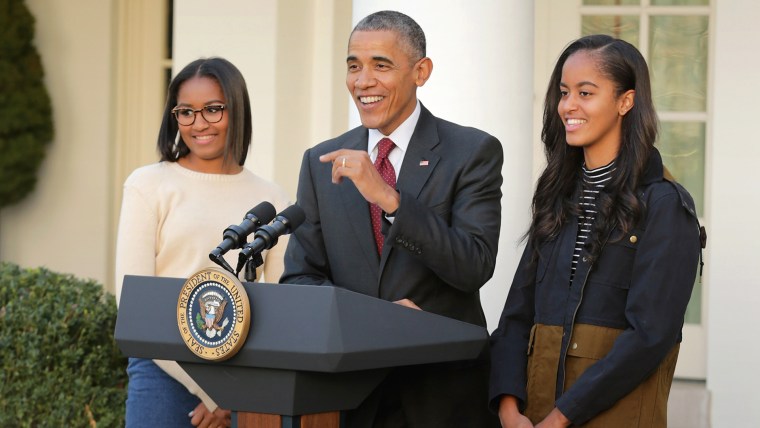 First, he knows the girls, Sasha, 15, and Malia, 18, have a tremendous role model in their mother.
"She's such a great example of how she carries herself, her self-esteem, not depending on boys to validate how you look or not letting yourself be judged by anything other than your character and intelligence," the president told Raleigh, North Carolina radio station, WDCG. "And hopefully I've been a good example in terms of how I've shown respect to my wife."
RELATED: President Obama imitates his daughters texting, explains in-person communication
But then he pulled out the real reason why he's so chill about his daughters' social life.
"They've had Secret Service," he said. "There's only so much these guys can do. These poor young men come by my house and..."
When asked whether those same men have any idea what they're getting in to, Obama gave assurances they do.
"Oh, they have an idea. I describe for them," he said.
While Sasha is still in high school, Malia has graduated and will begin college next fall at Harvard.