Despite the pressure and scrutiny associated with living in the White House, President Barack Obama said that it actually has helped strengthen the bond with his family.
"People often ask me whether being President has made it more difficult to spend time with Michelle and our girls,'' Obama wrote in the July/August issue of MORE magazine. "But the surprising truth is that being in the White House has made our family life more 'normal' than it's ever been... Even with our jam-packed days, Michelle and I work hard to carve out certain blocks of family time that are sacrosanct.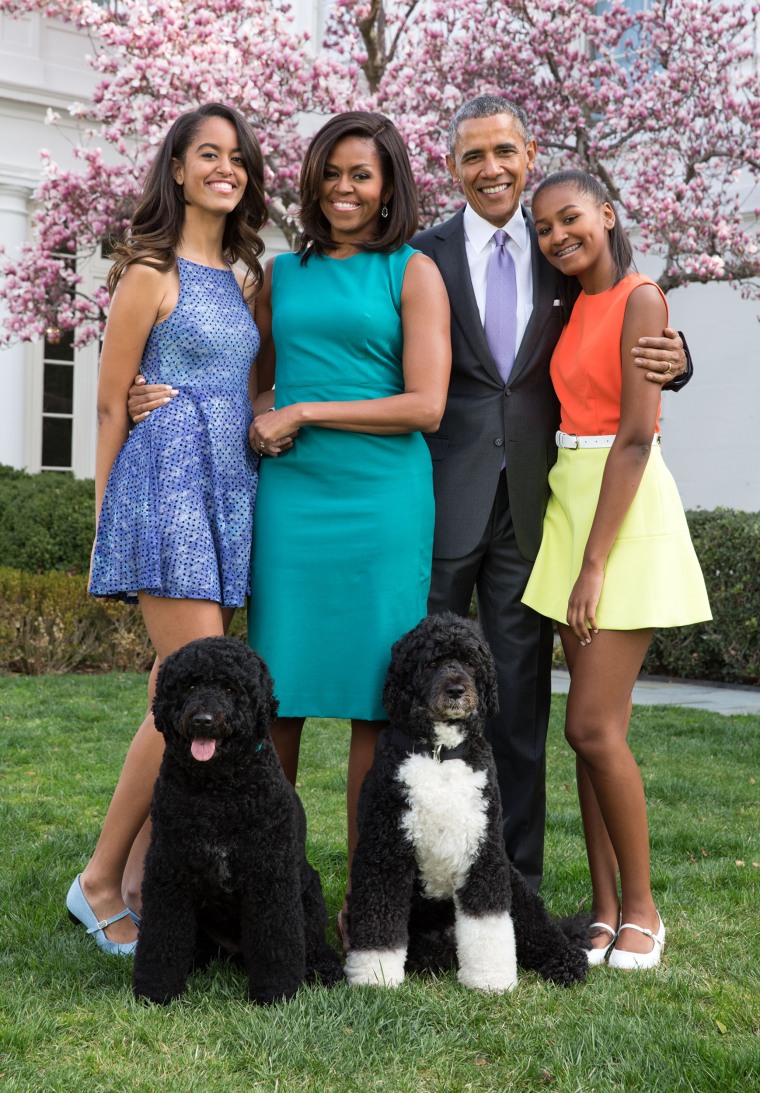 "For example, at 6:30 p.m., no matter how busy I am, I leave work to go upstairs and have dinner with my family. That's inviolable. My staff knows that it pretty much takes a national emergency to keep me away from that dinner table."
The article in advance of Father's Day, titled "How the Presidency Made Me a Better Father," Obama writes that "the rock of our family" is first lady Michelle Obama, who served as the guest editor of the latest MORE issue.
"After Sasha was born, Michelle was working while juggling our home life,'' he wrote. "I helped out, and I saw myself as a pretty enlightened guy. But the truth was, I helped on my terms and on my schedule, and the expectations and the burden disproportionately—and unfairly—fell on Michelle, as happens to many women. Michelle was understandably stressed and frustrated, and I suspect she felt a little like a single mom sometimes."
The family initially anticipated that finding time together after ascending to the White House would be difficult.
"But to our surprise, moving to the White House was really the first time since the girls were born that we've been able to gather as a family almost every night,'' Obama wrote. "The highlight of my day is just listening to their thoughts about the world and seeing what smart, funny, kind young women they've become. That hour recharges me and gives me perspective."
Obama also is savoring the time together with older daughter Malia getting closer to finishing high school.
"And like many parents of high school juniors who are excitedly touring college campuses, I'm already dreading that empty seat at the table when Malia goes off to school next fall,'' he wrote. "I can feel myself lingering at the table a little longer, trying to stave off the passage of time. But for as long as possible, I'm going to enjoy every minute of finally having us all together under one roof."