Former President Barack Obama admitted he shed some tears when he dropped off his first-born child at college but made sure he held back on the waterworks until after he had left her.
"For those of us who have daughters, it just happens fast. I dropped off Malia at college, and I was saying to Joe and Jill (Biden) that it was a little bit like open-heart surgery," the former president said during an event over the weekend for the Beau Biden Foundation and captured on video by WDEL.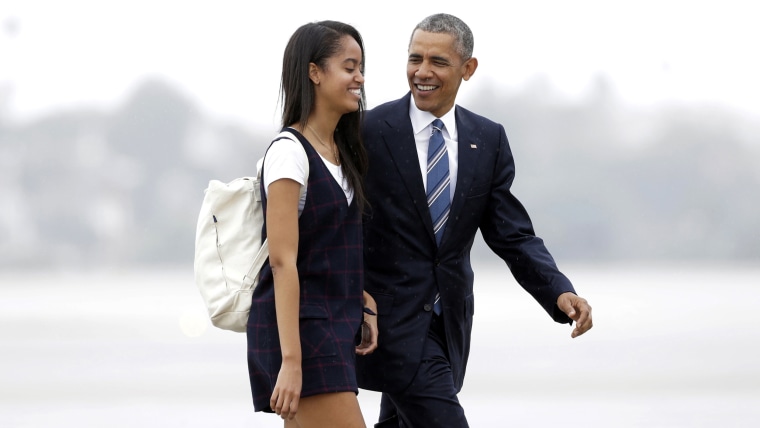 Malia Obama, 19, started her freshman year at Harvard University last month, following a gap year she took after her 2016 high school graduation.
"I was proud that I did not cry in front of her," her father said. "But on the way back, the Secret Service was off, looking straight ahead, pretending they weren't hearing me as I sniffled and blew my nose. It was rough."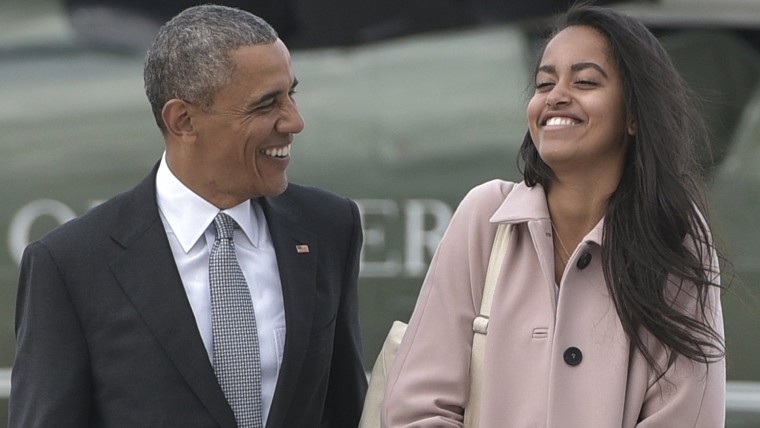 The former president said the emotional moment served as a reminder that "at the end of our lives, whatever else we've accomplished, the things that we'll remember are the joys that our children, and hopefully way later our grandchildren, bring us."
Malia Obama's gap year coincided with her family leaving the White House this past January. A 10-year-old fifth-grader when she first arrived at the "People's House," she spent part of her gap year in an internship with the film and television production company headed by Bob and Harvey Weinstein.
Meanwhile, her parents purchased a home not far from the White House in Washington's affluent Kalorama neighborhood. The Obamas decided to continue living in the nation's capital to let their younger daughter, Sasha, 16, finish high school.