Every year, hundreds of local children celebrate Halloween at the White House's Halloween party but, this year, one toddler made a special impression on President Obama.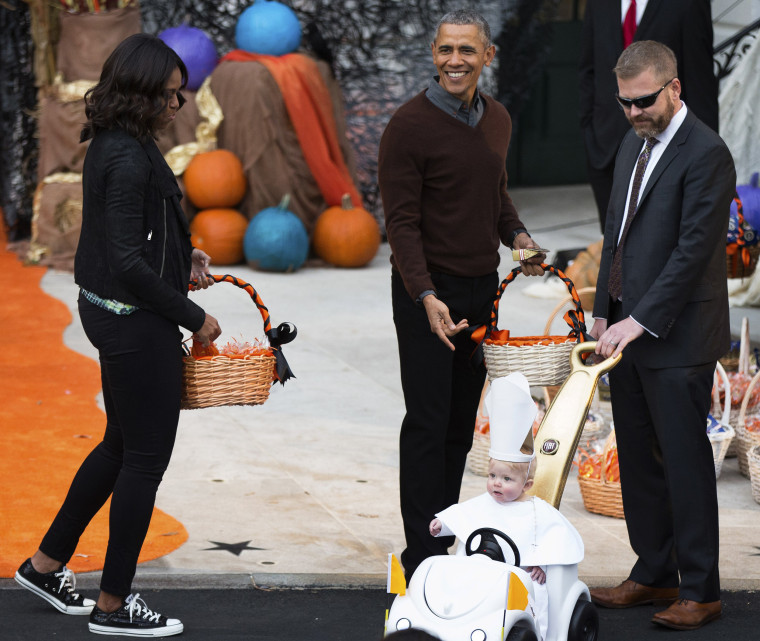 One toddler dressed as Pope Francis, complete with a pope mobile and security detail, stole the show on the South Lawn. While the president and first lady Michelle Obama were handing out candy to young party-goers, the president was impressed with the costume.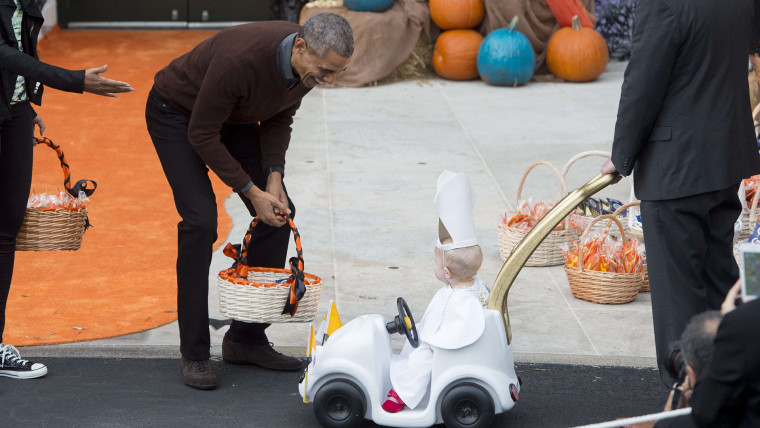 "Top prize!" the president proclaimed to the press, giving a thumbs up.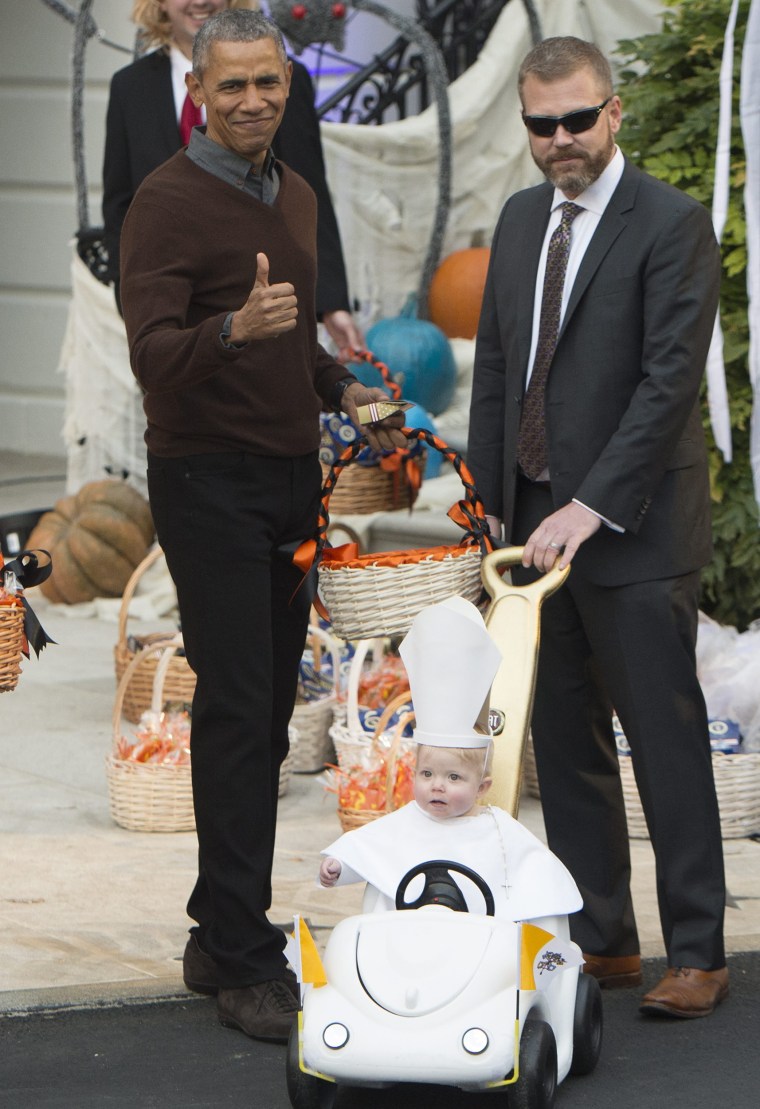 The White House shared a video of the adorable meeting on Twitter.
Of course, this wasn't the first little pope to make headlines. In September, during Pope Francis' trip to the U.S., one toddler in Philadelphia dressed in full papal regalia and earned herself a kiss and a blessing from Pope Francis himself.