/ Source: TODAY Contributor
In addition to being a zookeeper at the Columbus Zoo, a cat, dog and horse owner, and a self proclaimed "bird nerd," Jennifer Dew recently took on the role of expectant mother.
Due in December with her first child, Dew wanted to find a creative way to track her unborn daughter's growth, something other than the traditional pattern comparing fetus to fruits.
"The fruit size comparison was a little difficult for me to visualize," Dew told TODAY Parents. "So many fruits vary in size — I mean, I've seen small pomegranates and big pomegranates. And — I'm sorry — but how can my baby be the size of a banana?"
Dew says she found an app that compared her baby's size to the sizes of "weird but cute animals." That, combined with seeing a fellow zookeeper post similar photos during her own pregnancy, inspired Dew to take a series of Instagram photos of her baby bump, each paired with a zoo animal matching her daughter's weight.
RELATED: Golden retriever gets adorable maternity photo shoot (and 11 puppies!)
"It's cool to be holding an animal and realize, 'Wow, this is how heavy she is right now,'" said Dew. "It makes the whole experience more real for me and I feel more connected to her as a result."
Dew has taken photos with animals ranging from an opossum to a snake to skunk, all of which have matched the approximate weight of her baby at that point in time. The photos have recently gone viral, something Dew says has been fun, but not her favorite part of the experience.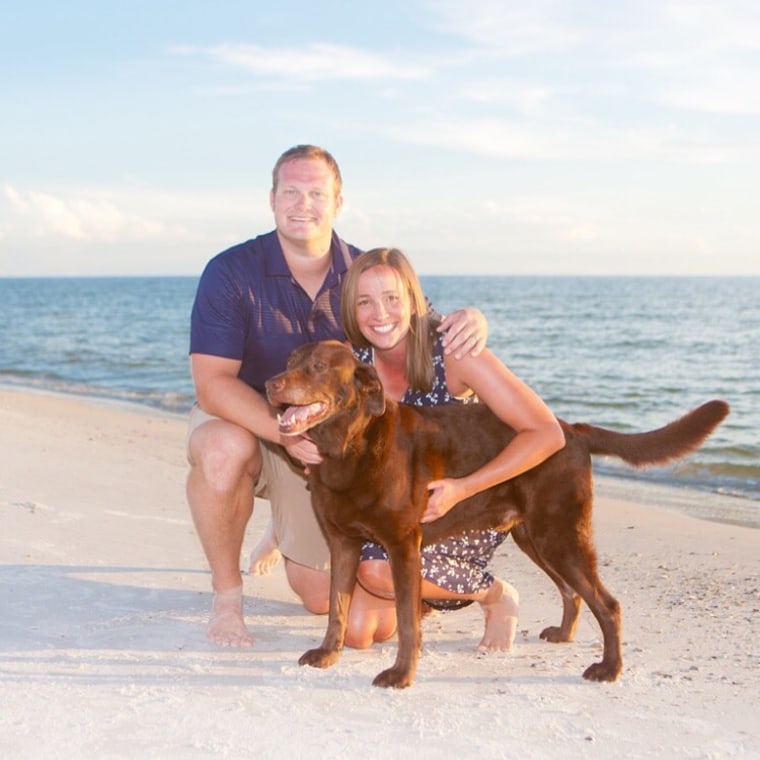 "These pictures are so much more personal to me for obvious reasons. One of my goals in life is to connect people with wildlife. Each creature is so unique and important to our planet," said Dew. "It's been fun to showcase them in comparison to a huge, life-changing event happening to me."
"In my opinion, there is a very fluid connection between us and wildlife, and I think these pictures help demonstrate that connection," Dew continued. "Not only do I get excited to share details about our baby, but I also get the opportunity to share some of the animals I love and care about from the zoo."
Dew says she loves knowing that even in utero, animals are a part of her daughter's life. And the Ohio mom-to-be says she hopes the attention her photos have received will help her make a bigger point to her daughter.
RELATED: This burn survivor's beautiful maternity photos are giving hope to others
"I hope that, through these pictures and all the other crazy life experiences she will have, I'm able to instill in her a love for others, no matter the species."
Never miss a parenting story with TODAY's newsletters! Sign up here