Police offficer Lyndi Trischler reached her physical limit 23 weeks into her pregnancy, slightly more than halfway through.
"The gun belt is pretty heavy, and it was causing pain to my abdomen, the bigger that got," she recalled Tuesday to TODAY.com. "And then the bulletproof vest made it hard to breathe. I started having heart palpations."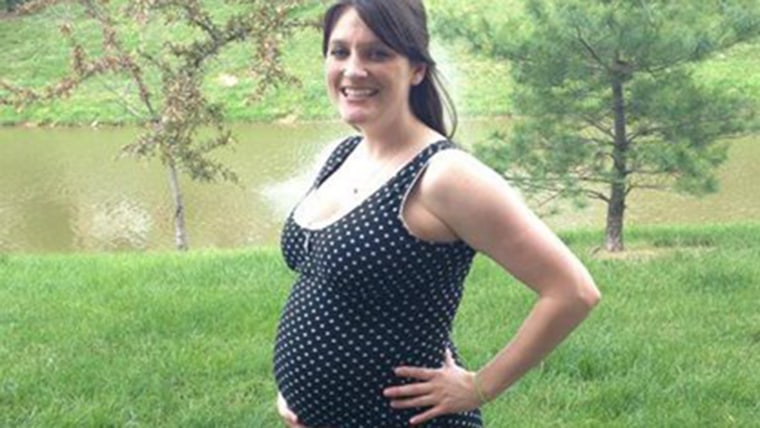 Once those got worse, Trischler knew she had to give up her 10-hour patrol shifts. However, unlike her first pregnancy, where she was transferred to a desk job and worked right until the day she went into labor, her supervisors at the Florence, Kentucky, police department denied her a similar modification. The city had changed its rules a year earlier and said she wasn't eligible for any job modification unless she sustained a work-related injury.
So on July 2, Trischler was forced to go on unpaid leave.
"I kept working on the road until I couldn't do it physically anymore," she said.
Trischler, 30 and due to give birth in October, has filed a complaint against the city of Florence alleging discrimination that violates both the Americans with Disabilities Act and the Pregnancy Discrimination Act. She said she would rather be returning to work than fighting with city officials.
"I worked very hard to get to this point. This is the career I've really wanted. I just want to get back to work," said Trischler, who has a master's degree in criminal justice.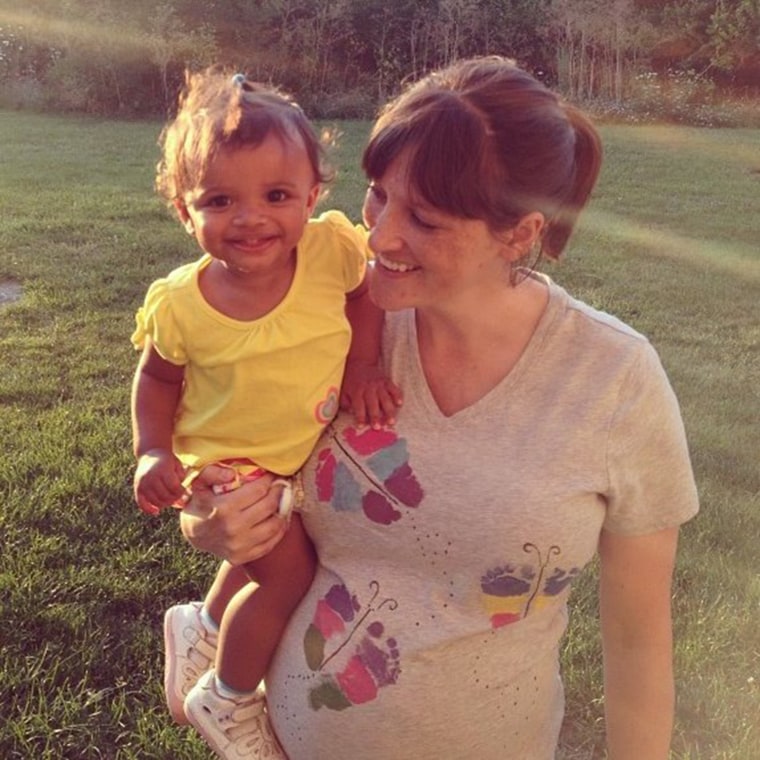 Trischler believes the Florence police department would "absolutely" accommodate her temporary disability but was forced to adhere to the change in city policy. Her colleagues have donated 160 hours of their own paid leave, but Trischler has less than four weeks left before her donations are depleted and she is forced to rely on savings.
Trischler is one of two women out of the 60-officer police force.
The city of Florence had formerly allowed for employees injured on the job to apply for modified duty, although exceptions could be made, such as for pregnancies like Trischler, said Elizabeth Gedmark, an attorney with A Better Balance, a national legal advocacy group that works to protect the interests of working families. The organization filed the complaint on behalf of Trischler.

The city stopped allowing those exceptions in April 2013, right around the time Trischler was pregnant with her first child, Gedmark said. "Our charge alleges this was made in retaliation of her receiving modified duty during her first pregnancy," she said. 
Florence officials referred all requests for comment to City Attorney Hugh Skees.
"We have seen her filing with the EEOC. We don't agree with it," he said. "We respect her right to bring it, and we will address the matter in that forum." He refused to answer additional questions, except to repeat his statement.
Last month, the EEOC issued new guidelines to clarify that employers who make adjustments for workers injured on the job must also make "reasonable accommodations" to pregnant women who need them. 
Gedmark said she hopes the guidelines will "clear up confusion" for Florence officials and "that perhaps the city will contact us and we'll be able to work things out before going much further."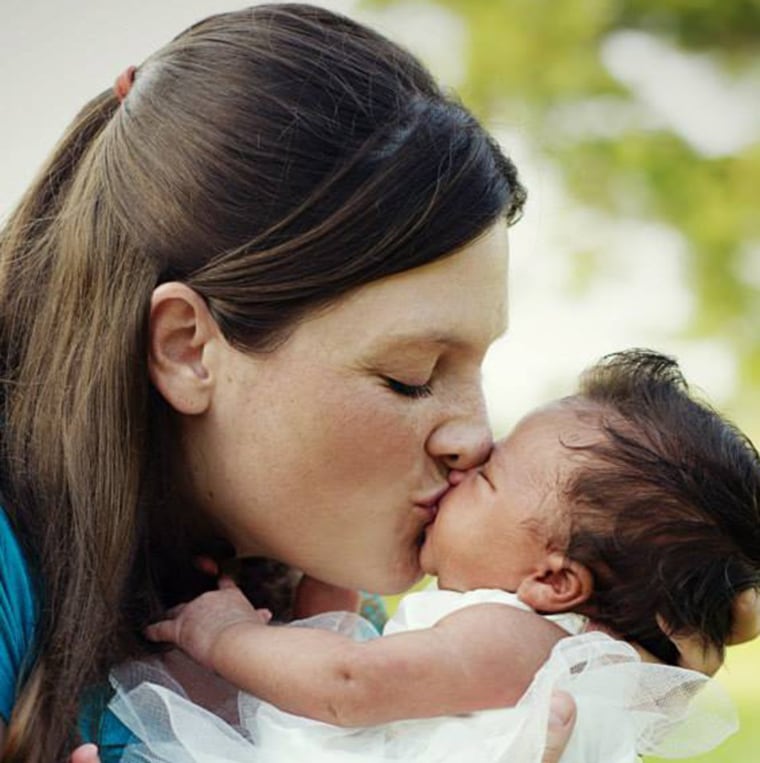 Trischler said her employment situation has compounded a situation already stressful because of her complicated pregnancy. Doctors have told her that her son has a rare disorder and will not survive long beyond birth.
"Because of that, there's more doctor appointments, there's more medical bills, and then just being a mom and worrying about the child I already have, and wanting to provide for her — it's very stressful," she said.
Trischler's boyfriend, a police officer who works and lives in another city in Kentucky, has been supportive but it will be difficult to support two households on a single salary, she said, so she plans to move her and their 13-month-old daughter in with her family until she can start working again. 
Follow TODAY.com writer Eun Kyung Kim on Google+ or on Twitter.