Carrie Underwood has just resorted to what many other pregnant women do when their clothes stop fitting and they don't want to go shopping: She raided her husband's wardrobe.
The singer is expecting her second child with husband Mike Fisher, whose clothes seem to be the only ones that fit over her expanding baby bump.
"Officially wearing Mike's clothes in public now, so… #pregnant #MyClothesDontFit #sorrybabe," Underwood, 35, wrote on Twitter.
Fisher, a former hockey pro, made light of the situation by responding to his wife in his own tweet.
"How dare you stretch my clothes," he replied.
The couple are expecting a boy at the beginning of the new year. Underwood revealed the baby's gender earlier this month while hosting the Country Music Association Awards.
The couple are also parents to 3-year-old Isaiah.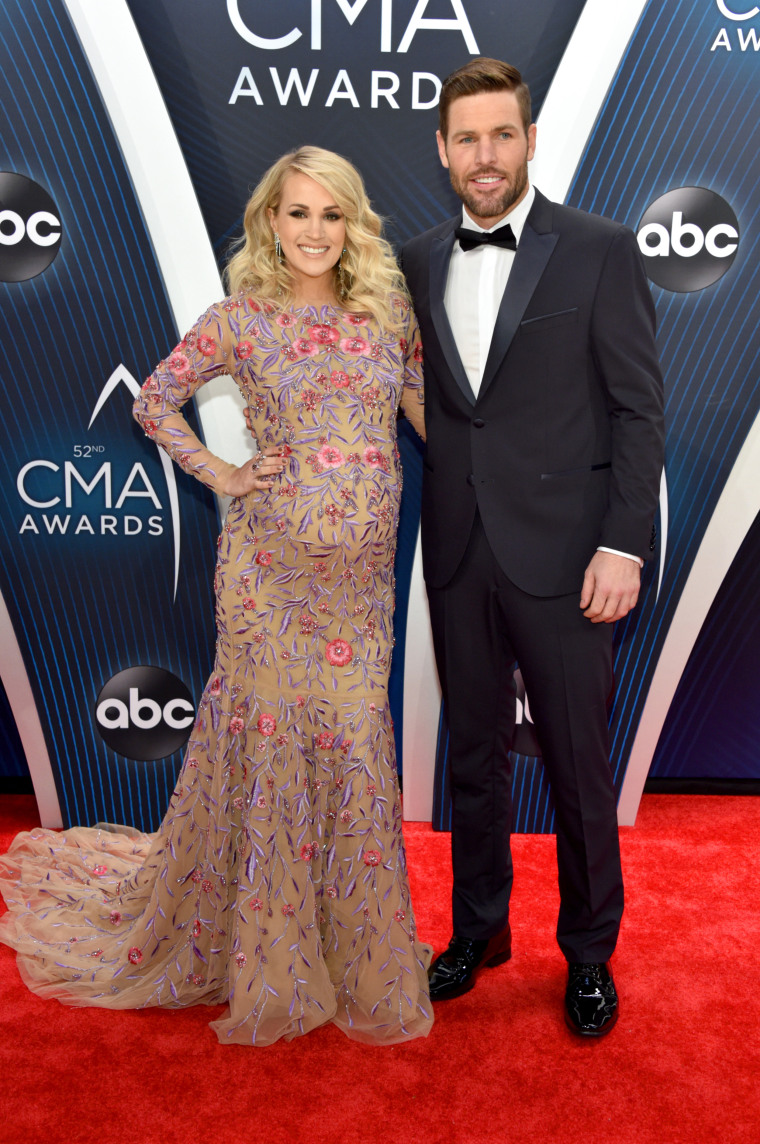 Underwood revealed she was pregnant with baby No. 2 in August, shortly after the release of her latest album, "Cry Pretty." She took to Instagram to surprise fans with the news, explaining why she was delaying the start of her tour to promote the album until the spring of 2019.
The singer has since opened up about three miscarriages she had prior to this pregnancy, as well as how being pregnant time around has been harder on her body.