Kaley Cuoco is sharing a photo with her body double — and their resemblance is uncanny.
On Jan. 26, the pregnant actor posted on Instagram a picture of herself twinning with stunt performer Monette Moio. 
In the snap, Cuoco's baby bump (on the left) is touching Moio's prosthetic belly. Both women are wearing matching yellow maxi dresses and white sneakers, and it's hard to tell who is who.
"Now I'm making her play pregnant lol," Cuoco wrote, adding that she and Moio "have truly done it all together."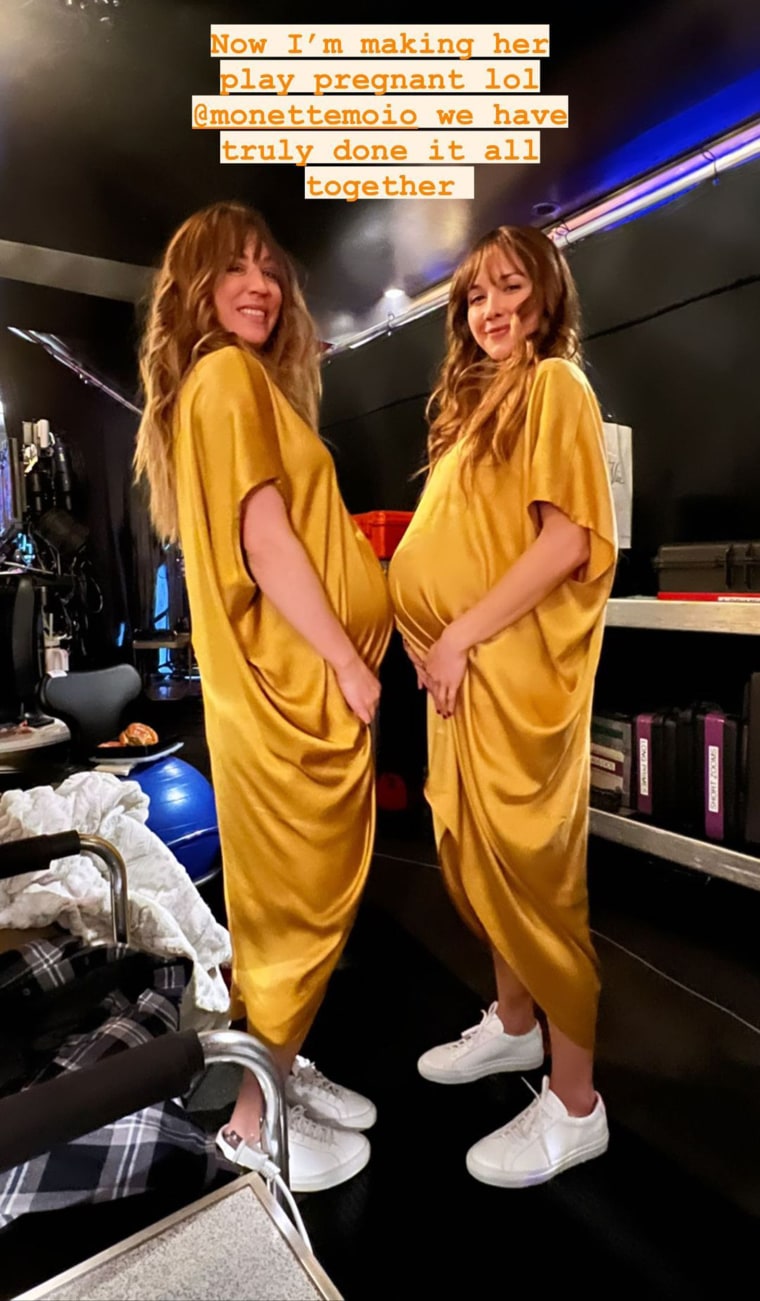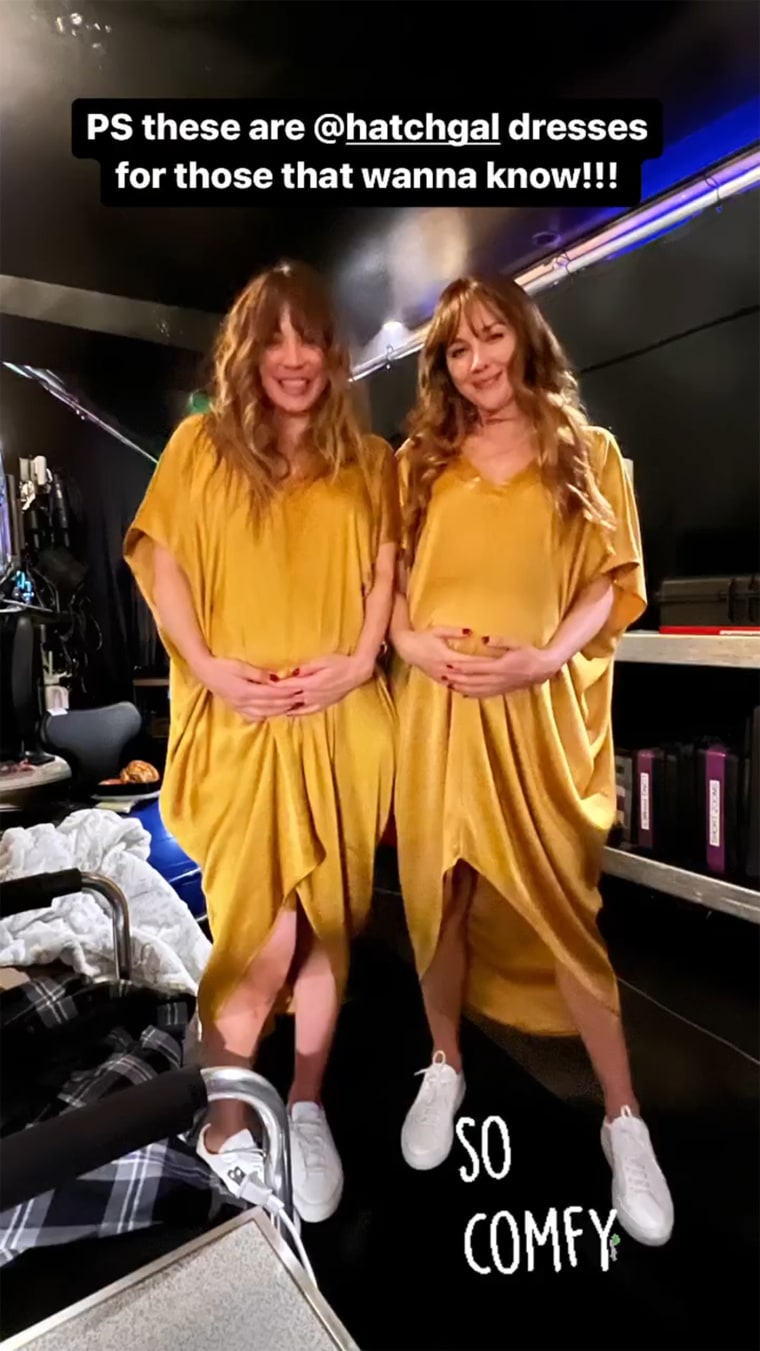 Cuoco announced in October 2022 that she is expecting a baby girl with her boyfriend, "Ozark" actor Tom Pelphrey. Later that month, she shouted out Moio on her Instagram story.
"Hey @monettemoio remember that time we shot an action film while I was pregnant and horribly sick and you had to take care of me and be me and do all the things as non pregnant me?!" 
Cuoco and Pelphrey met in April 2022 while attending the premiere of the final season of "Ozark." They were introduced by their manager.
"I heard his voice, and I turned around, and it was like my life was over, or just starting," Cuoco gushed in an interview with USA Today. "It hit me. It was love at first sight. We were immediately connected. I do feel like I've known him my whole life, but I wasn't ready for him. We're ready to build a life together."
Cuoco described Pelphey as the love of her life, but told USA Today she is "not interested in getting married again." (Cuoco was previously married to equestrian Karl Cook. They separated in September after three years of marriage. She was also previously married to tennis player Ryan Sweeting from 2013 to 2016.)
The couple made their first public appearance together on May 23, when they attended writer-producer Greg Berlanti's Hollywood Walk of Fame ceremony.
Related video: