Kelley Kitley, 45, thought her family was complete with two sons and a daughter.
Then, after realizing she was a few days late getting her period, she took a pregnancy test. It was positive.
"I was in shock," Kitley, who lives in Chicago, tells TODAY.com. At the time, she had an IUD to prevent pregnancy. "I knew I needed to go to emergency room because I did have the IUD," she says. "They confirmed the pregnancy."
When doctors told her she could risk a miscarriage by removing the IUD, she opted to remove it and "embrace however this is supposed to turn out."
She wasn't sure how she felt. "It was me surrendering to this idea that 'whatever is meant to be, will be.'"
Erynn Kerrigan, 31, can relate. After finding out she was pregnant 10 months after giving birth to her second child, she says she felt "very mixed emotions."
"I'm very Christian, so I didn't want to be upset because usually you're very excited when a new kid is about to be born," Kerrigan, who lives in Utah, tells TODAY.com. "So I wasn't super negative but I wasn't super positive at the same time."
A 2017 study found that 55% of pregnant women had "feelings of ambivalence."
Financially unstable and living in her parent's basement with her husband and children, Kerrigan says at one point in her pregnancy she started to think: "If this ends up in a miscarriage, I wouldn't be mad."
"I felt so awful saying that," she adds. "I felt like that it was a horrible thought and horrible thing for a mom to say."
Both women carried healthy pregnancies to term and are now grateful for their additional children, but the "guilt" of feeling ambivalent about their pregnancies lingers.
"I'm a devoted mom," Kerrigan says, "but I still struggle."
When you feel 'ambivalent' about pregnancy
Both women were experiencing a pregnancy ambivalence, a feeling that's much more common than people realize.
Reactions to a confirmed or even possible pregnancy are often depicted as either absolute joy or immediate despair. A third, and what experts say is a more common reaction, exists: Ambivalence. Sometimes, these feelings can also be described as indifference.
"I think it's the default that women feel somewhat ambivalent about a pregnancy," Dr. Veerle Bergink, director of Women's Mental Health Program and professor at the Department of Psychiatry at Mount Sinai hospital, tells TODAY.com.
One 2010 nationwide study found that one in four women feel "OK either way" about the possibility of a pregnancy. Another 2017 study of 84 pregnant women found that 55% "described feelings of ambivalence" about their pregnancy.
"Parallel feelings can both exist — you're looking forward to being a mother and want children in your life, but there is a part of you that wants to be free and not committed to 18 years of caregiving," Bergink continues. "Concerns about being a good mother can feel so overwhelming to the point that a person wonders if they should have became pregnant."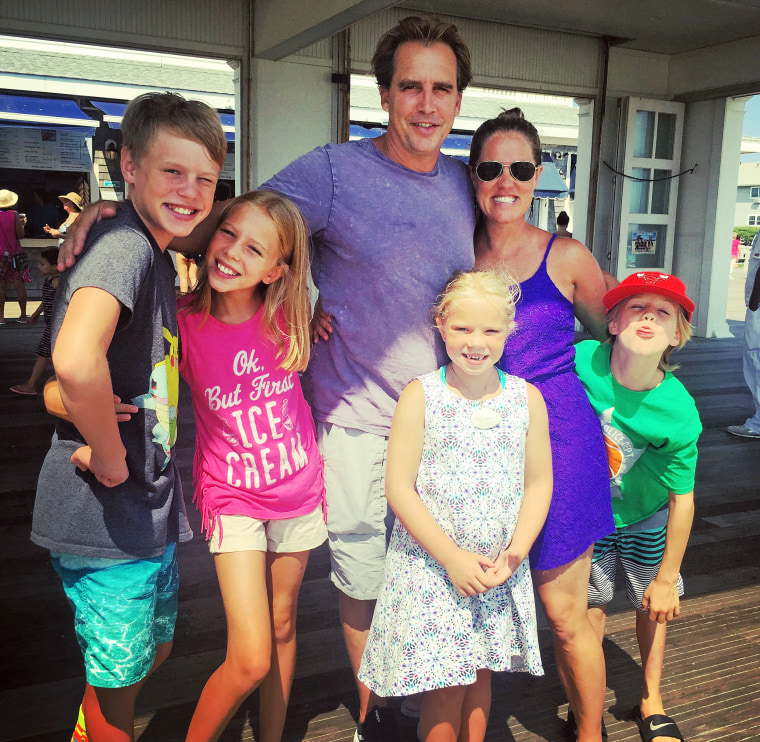 Steph Herold, 35, started trying to conceive and quickly got pregnant in 2017.
Herold suffered from "horrible morning sickness" almost immediately, adding that she "didn't have a lot of time to get used to the idea of being pregnant."
"It was just a really quick onset of debilitating disgust, ambivalence and horror," adds Herold, who lives in New York. "I felt so bad about it, because I wanted to be pregnant."
At one point, Harold says she wasn't sure if she would choose to carry the pregnancy to term.
"Yes, I had intended to get pregnant, but ... I had hoped the experience would be very different than it actually was," she says.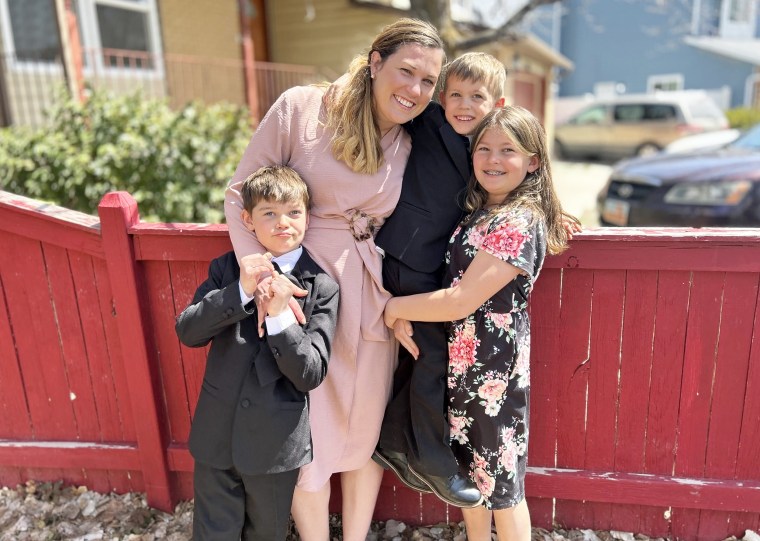 Dr. Vanessa Vitiello, a licensed clinical psychologist specializing in perinatal mental health, says anyone can feel ambivalent about pregnancy, whether their pregnancy is planned, unplanned or even medically assisted.
"Individuals who go through a painstaking process to become pregnant are often the ones who can experience a lot of ambivalence or the most ambivalence," Vitiello tells TODAY.com. "Getting pregnant becomes such a mission that once they find that they're pregnant, it brings up all these other emotions."
Rossi Elliott-Airy, 35, who lives in Oregon, started IVF treatments in 2018 and months later had a successful embryo transfer.
"A week or so after I got that initial call, I got an ultrasound and things were looking good — I thought that would be the time that I felt really excited," Elliott-Airy tells TODAY.com. "But I was super nauseated. That's when it set in ... like: 'Oh, this actually kind of ... sucks."
Elliott-Airy says she started to resent her pregnancy and how miserable it made her feel.
"I thought: 'I had worked so hard for this, maybe this was my body trying to tell me that I never should have tried,'" she says. "Maybe this wasn't the right thing for me."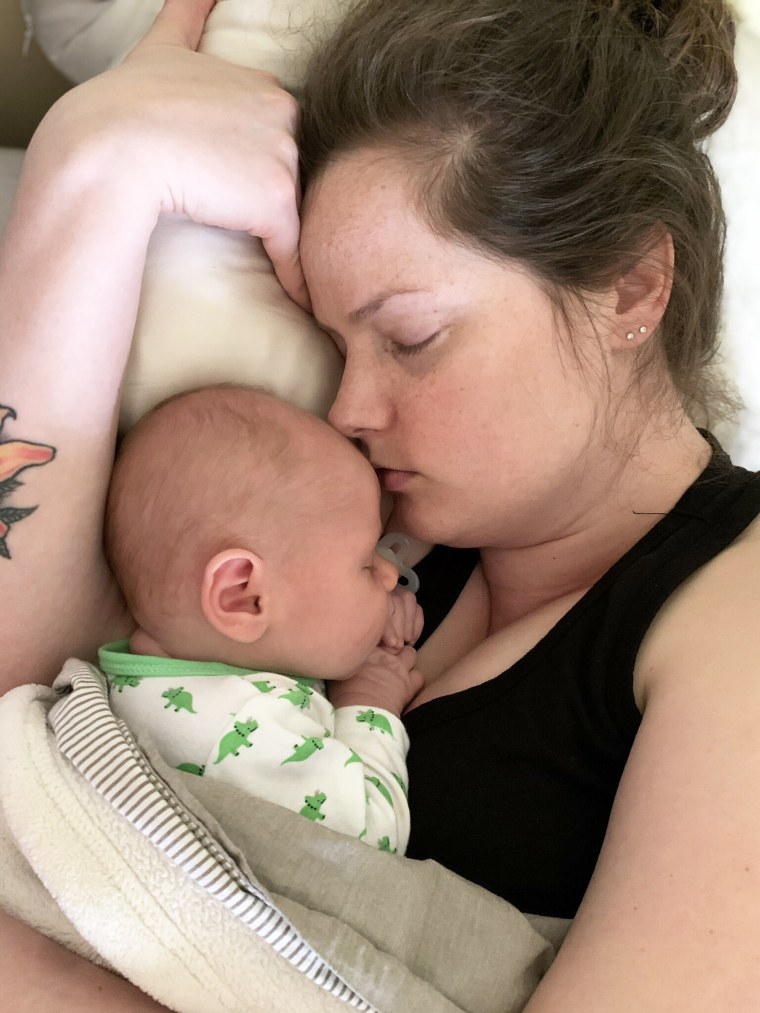 When Elliott-Airy hit 23 weeks gestation, she says she "could be appreciative of the pregnancy," but adds that she "never felt overjoyed."
"I never felt like I was that person who was glowing or so happy to be pregnant," she adds. "To this day, and my son just turned 3, I don't remember what fetal movement felt like. I was that distant."
Does feeling ambivalent about a pregnancy make you a 'bad parent'?
Experts stress that feeling ambivalent about a pregnancy does not indicate what type of parent a person will become.
"Actually exploring ambivalence and making space for that ambivalence — being able to talk about it — can actually help a person bond if the pregnancy results in a baby," Vitiello says.
Herold, now a mom of two, says her ambivalence toward her pregnancies "released" her from "feeling guilty about how hard so much of parenting is."
"It really normalized just how central ambivalence is to the parenting experience," she says. "It is normal for it to coexist with misery and joy and boredom and exhaustion."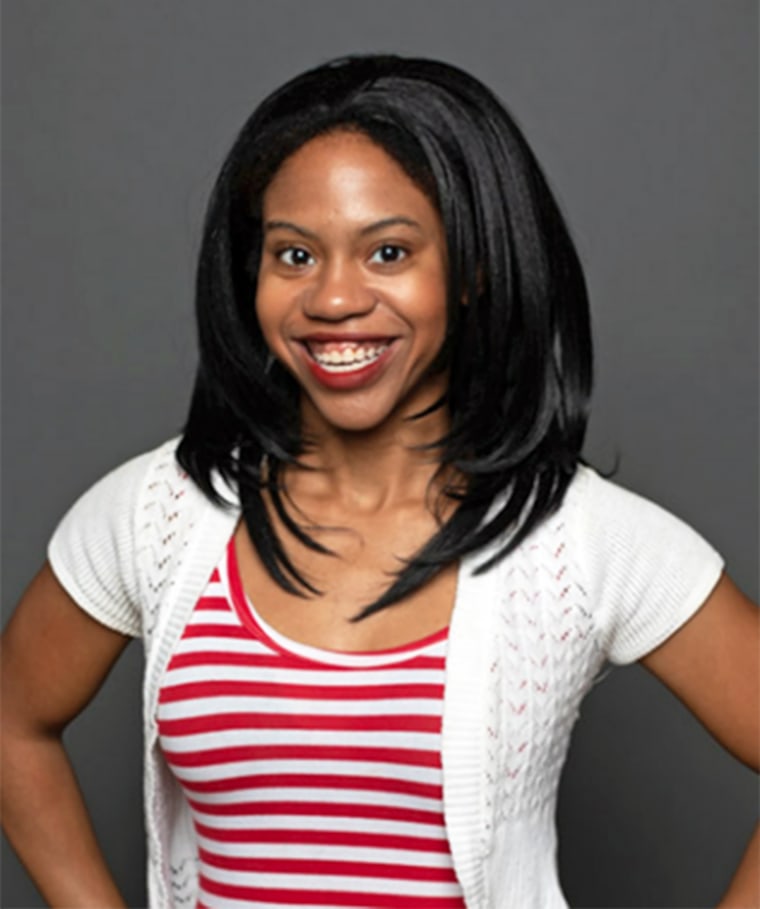 Pregnancy ambivalence helped Terri Huggins, 34, maintain a sense of self. The mom of two says she was "excited about being a mom, but not so much excited about the pregnancy" when she found out she was expecting in 2015.
"They're two separate things," Huggins, from New Jersey, tells TODAY.com. "Now, people ask me what I identify with more — being a wife or a mother. I say I identify with being me."
During her first pregnancy, Huggins says she was afraid something was "wrong" with her because she didn't feel strongly about her pregnancy.
"I was wondering, does this mean I am going to have postpartum depression?" Huggins says. "My OBGYN said no, and explained that some women just don't get that (excited) feeling about their pregnancies, and that's OK."
While feeling ambivalent about a pregnancy does not automatically. mean someone is or will become depressed or anxious, Vitiello says that ambivalence exists on a spectrum and, sometimes, can lead to perinatal mood disorders.
Bergink agrees, adding that "there is a group of women who struggle with depression, anxiety or mental health problems" which can add to their feelings of pregnancy ambivalence.
How to support someone who feels ambivalent about their pregnancy
Experts say feeling ambivalent about a pregnancy can be isolating and cause feelings of shame and guilt.
"It helps if you can vent your ambivalence and be open about it," Bergink says. "It helps to know it's normal and that you don't have to be 'perfect.'"
Herold notes, "Pregnancy is such a precarious state of being, maybe it's odd not to be ambivalent."
One 29-year-old mom living in Washington, who asked that her name be withheld to protect her family's privacy, says she "didn't want everyone to know how scared I was or judge me for how I felt" when she felt ambivalent about finding out she was pregnant with her second child just four months after giving birth to her first.
"I had no idea it was such a normal thing to feel," she tells TODAY.com.
The mom of two says speaking with others who shared similar feelings helped.
"Knowing that I wasn't alone in how I felt gave me a sense of peace and solidarity and allowed me to not feel so ashamed and guilty," she says.
Vitiello says that in addition to listening to someone's feelings about their pregnancy without judgment, it's important not to assume how anyone feels about their pregnancy: "Leave space for the grey area."