After Elizabeth Alberts delivered her son, Andrew, a month early, the doctors whisked him away to the Special Care Unit at SwedishAmerican Hospital. They needed to monitor his breathing and give him a feeding tube because he struggled to suck and swallow. She worried for her newborn.
"It was a little overwhelming because he was in an incubator. He had a feeding tube in his nose," Alberts, 33, of Rockford, Illinois, told TODAY. "I was a little sad that I couldn't take him home but knew this is what he needed to get stronger."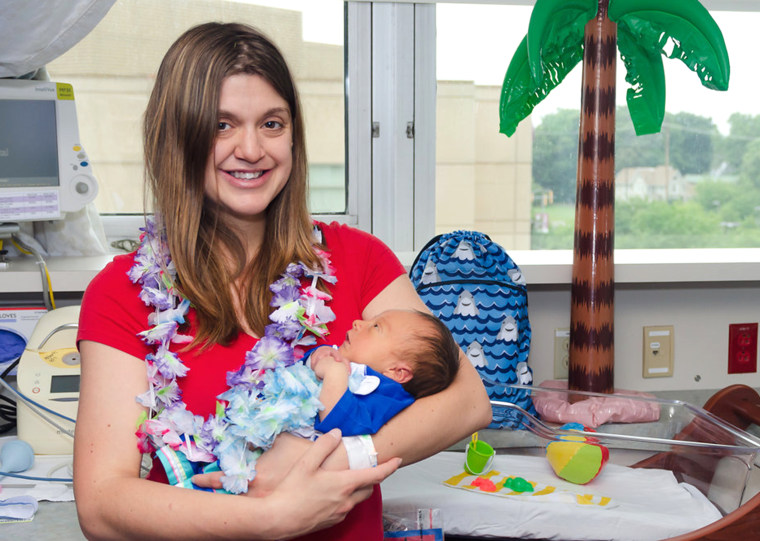 Alberts and her partner Alex Maldonado, 28, adjusted to life with Andrew in the Special Care Unit — a ward for babies who need more care than healthy babies but less care than babies in a neonatal intensive care unit (NICU) — but there were many difficult days. That's why they felt grateful when they saw Andrew dressed in a swimsuit ready for a photo shoot with a photographer. Dressing the babies like they were at a luau was part of the staff's effort to make the hospital feel less scary for parents. And, it worked.
"He looked pretty cute. The bathing suit was a little big," Alberts said. "But he might not get to wear it for a while."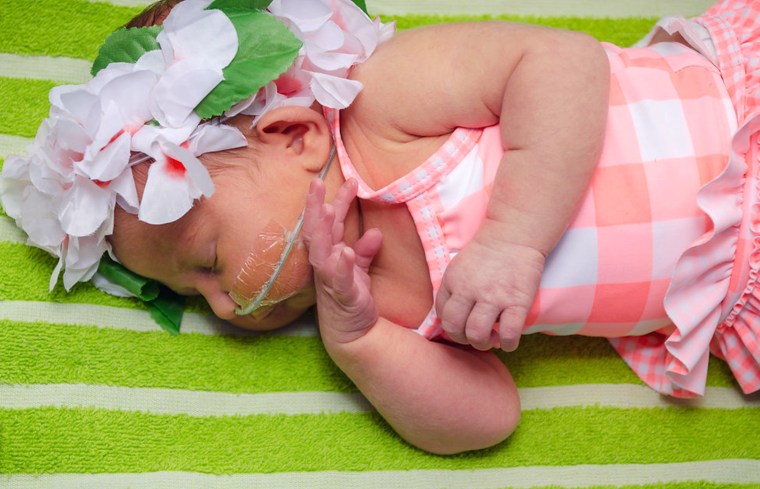 Nurse Amy Mayberry said she and her coworkers plan events, such as the beach day, because it helps parents cope with the stress of having a sick baby stuck in the hospital.
"Obviously the babies can't go outside," she told TODAY. "We wanted to do something summery to put a smile on their faces, to brighten up their day."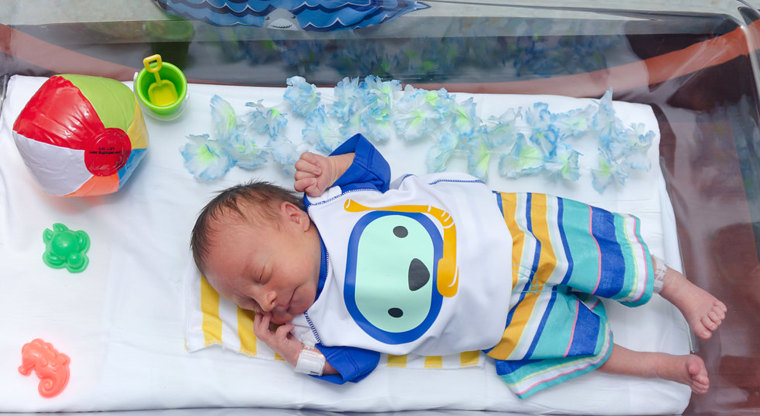 All the parents received photos of their babies dressed in their swimwear and this helps parents create memories just like they would if their babies were at home.
"It brings them this unexpected joy in a time that they were overwhelmed and stressed," Mayberry said. "They look back in their baby books and are thankful they have those memories that they wouldn't haven't even remembered."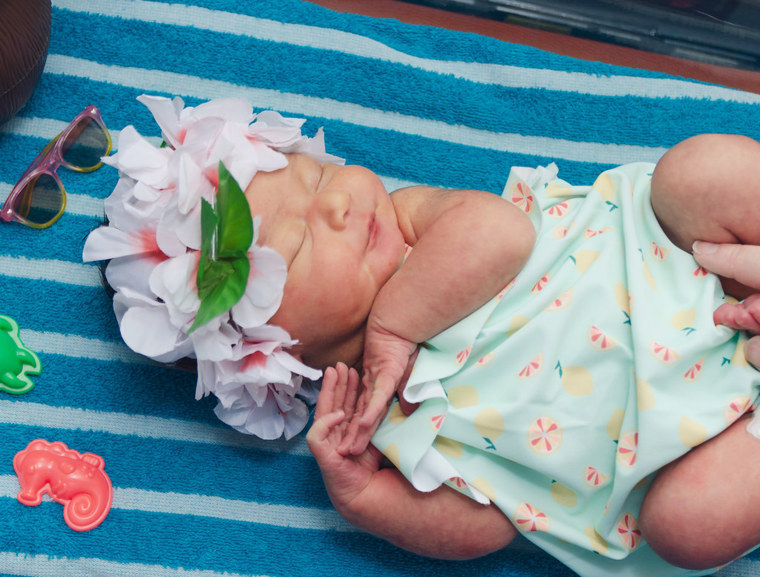 Dr. Carol Castelino, a neonatologist at SwedishAmerican in Rockford, Illinois, said anything that fosters bonding helps premature and sick babies recover faster.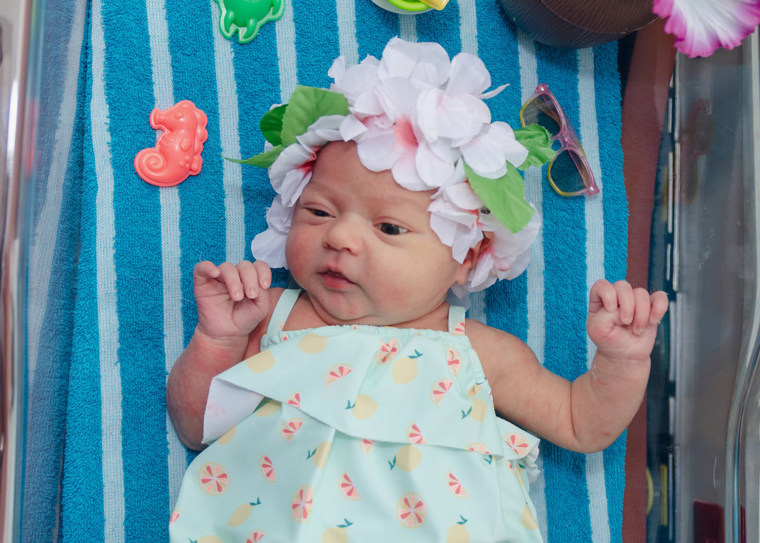 "Their long-term improvement increases greatly," she told TODAY. "We want to give them a sense of normalcy. Their expectation is to bring their babies home with them but now they are here … This gives them something to smile about."