Bree and Luke Rowand's dream of becoming parents came true when their little girl Kylie Elizabeth Rowand was born. The Rowands, who live in Alpine, California, near San Diego, never expected their daughter would spend half of her life fighting to stay alive.
"She was the light of everybody's life," Bree Rowand told TODAY. "Everyone who met her fell in love with her."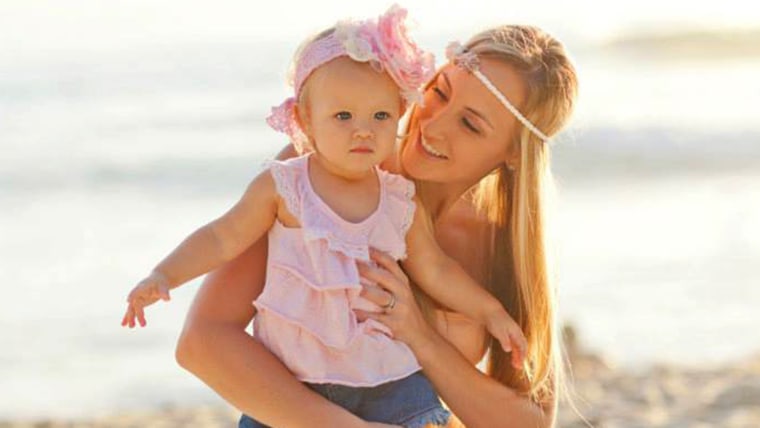 Even at a young age, Kylie had so much personality, charisma and love. Her parents told TODAY she'd be making you laugh one second, and then crawl in your lap to cuddle the next second.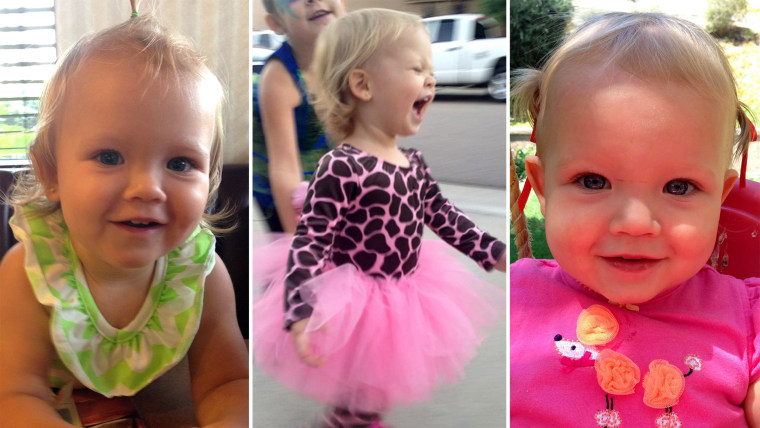 "I never knew how much I could truly love somebody until my daughter was born," an emotional Luke Rowand said.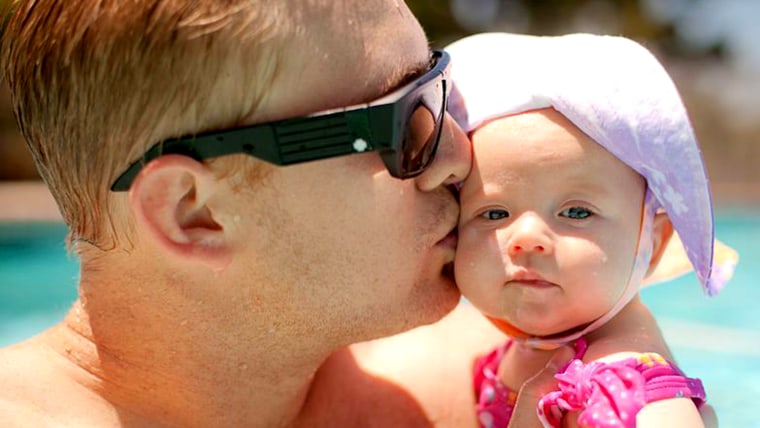 Around Dec. 28, 2013, the couple realized something was wrong with Kylie. She wasn't acting like her joyful self.
"I remember hearing this bloodcurdling scream, and it scared me," her father told TODAY. "We couldn't console her."
They took their little girl to the emergency room, where a medical team ran a series of tests. The doctor didn't even have to say anything for Bree Rowand to realize their worst nightmare was coming true.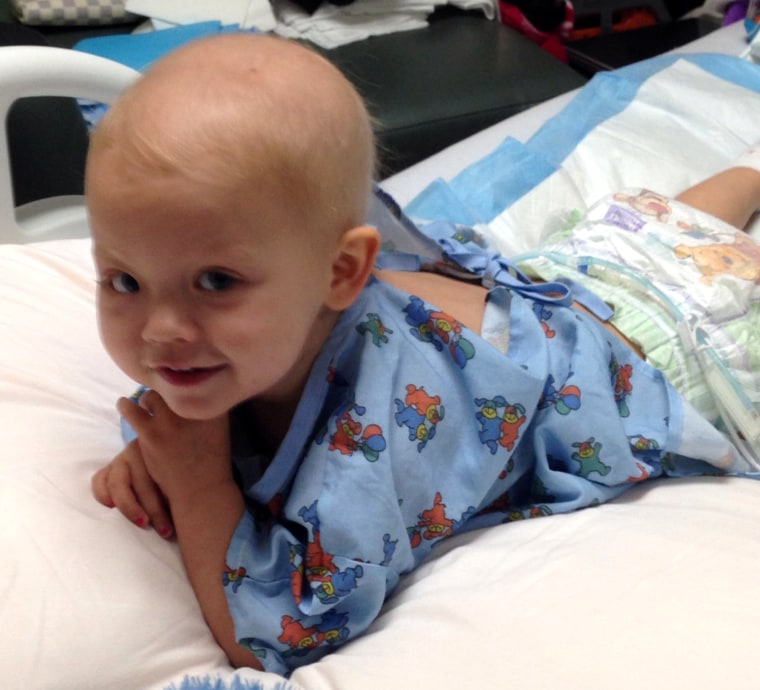 "All I had to do was look at the scans and I thought, 'no, no no," she remembered. "She had tumors all over her face."
RELATED: Parents thank NICU nurses in surprise reunion 10 years after their son survived rare condition
Kylie, at only 19 months old, was diagnosed with stage 4 neuroblastoma on Dec. 30, 2013.
The Rowands took her to Memorial Sloan Kettering Cancer Center in New York City for treatment. She underwent more than 10 surgeries, suffered two brain bleeds and had countless biopsies.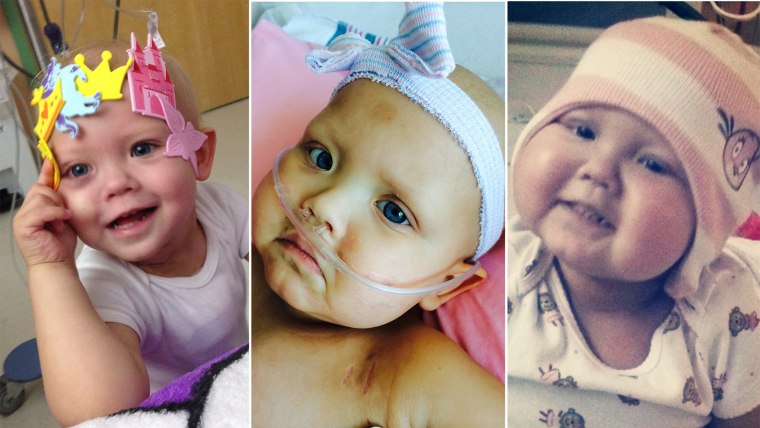 To keep family and friends up to date, Bree Rowand shared Kylie's journey on the Facebook page called "Prayers for Kylie." More than 110,000 people from all over the world prayed for Kylie and showed their support.
Luke Rowand, who continued to work a full-time job in California to support the family, decided to leave his position to be with his wife and daughter full time in New York.
RELATED: Watch John Cena help pull a plane to raise money for Cancer Society
A friend setup a GoFundMe page to help cover Kylie's medical bills and living expenses. Family, friends and strangers donated more than $100,000 to the Rowands.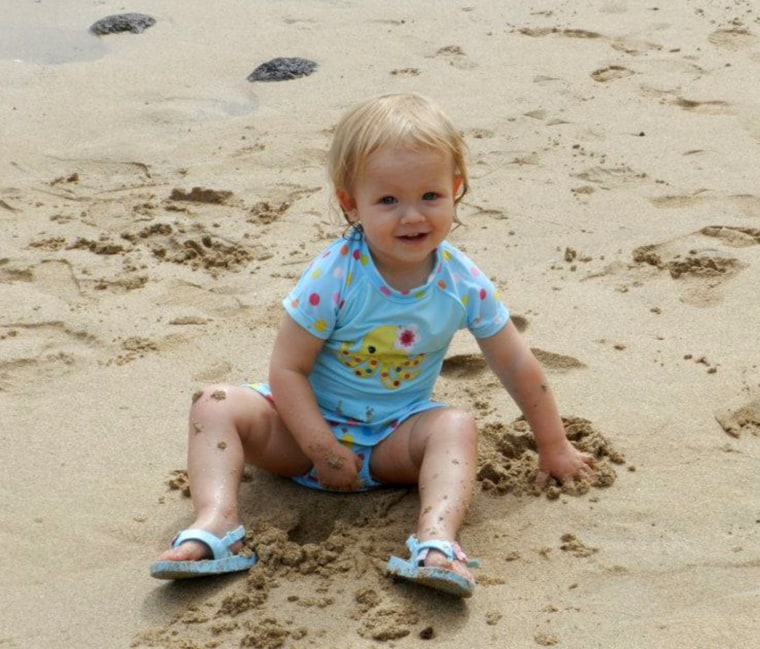 "It goes to show you there are so many good people in this world, and that they want to help make a difference," Luke Rowand said.
RELATED: 'Still a lot to love about life': Parents raise young girls amid cancer battle
A fan, who saw Kylie's story online, started a nail polish company called "Kylie's Kolors." Kids with cancer can create their own polish, and all the proceeds go to fund their treatment.
Kylie and her parents battled the disease for 13 months before she sadly passed away Feb. 7, 2015.
The couple are keeping their daughter's memory alive through the Kylie Rowand Foundation, a nonprofit that raises money for pediatric cancer and helps other families who find themselves in a similar position to the Rowands.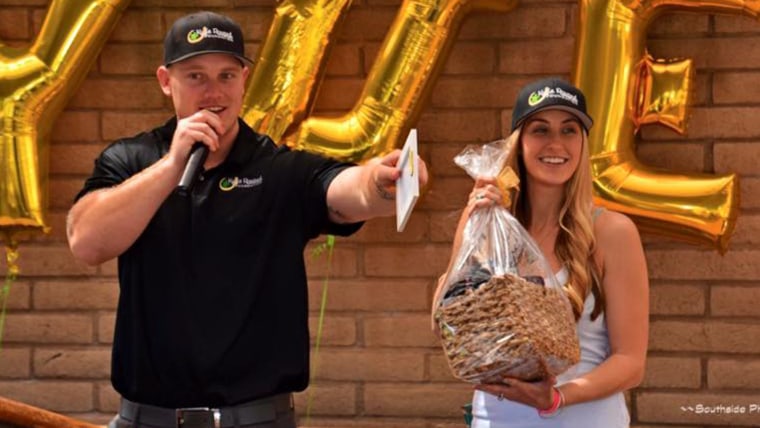 They giveaway gift baskets filled with toys to cancer patients, and even pay mortgage and rent bills and provide gas and grocery cards to families with kids battling cancer.
RELATED: Woman takes in best friend's 4 daughters after cancer diagnosis
"You're trying to save your child's life. You shouldn't have to worry about where you're going to get your food or whether you'll lose your house," Bree Rowand said.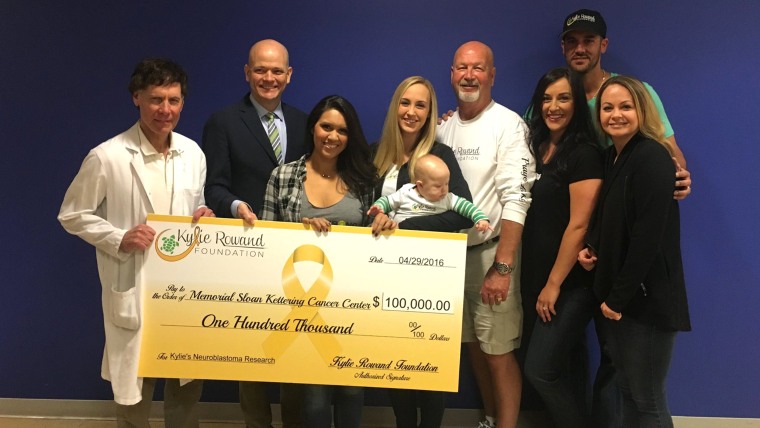 In a little more than a year, the foundation has given away more than $130,000.
"Kylie will forever be implanted in our family no matter what," Luke Rowand told TODAY.
Follow Kyle Michael Miller on Twitter.