Hey dads, get off your butts!
That's the message in a powerful new video that is out to prove that it's not mom's job to cook and clean while dad puts his feet up.
We agree!
In the two-minute detergent brand video, a grandpa playing with his grandson watches as his harried daughter returns from work and immediately launches into household chores.
RELATED: 11 secrets that all working mothers know to be true
His son-in-law, meanwhile, remains on the couch sipping tea, as mom rushes from the kitchen to the washing machine, all while dealing with an office emergency on her phone.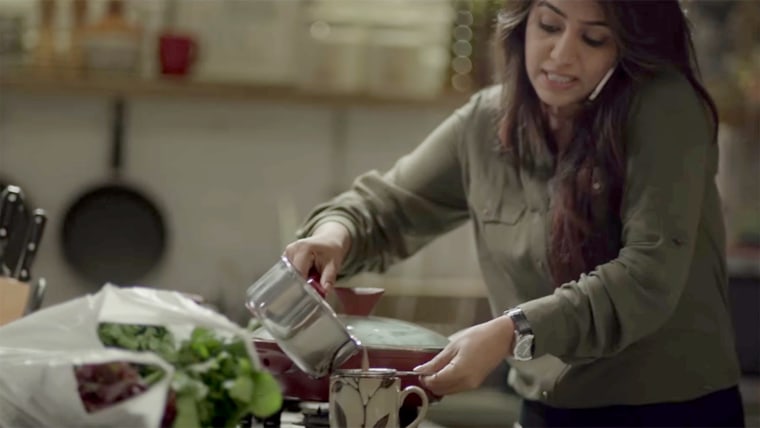 "My little baby girl," the grandpa says in a voiceover. "You're all grown up now. You used to play house. And now you manage your own house. And your office. I am so proud."
RELATED: New Lego set features stay-at-home dad and working mom
But this grandfather is feeling much more than pride. "I am so sorry," he admits. "Sorry you have to do this all alone."
"Sorry that I never stopped you while you were playing house. I never told you that it's not your job alone but your husband's too."
The video closes with a shot of papa back home, helping his wife with laundry. The question pops up, "Why is laundry only a mother's job?" and introduces the campaign's hashtag, #ShareTheLoad.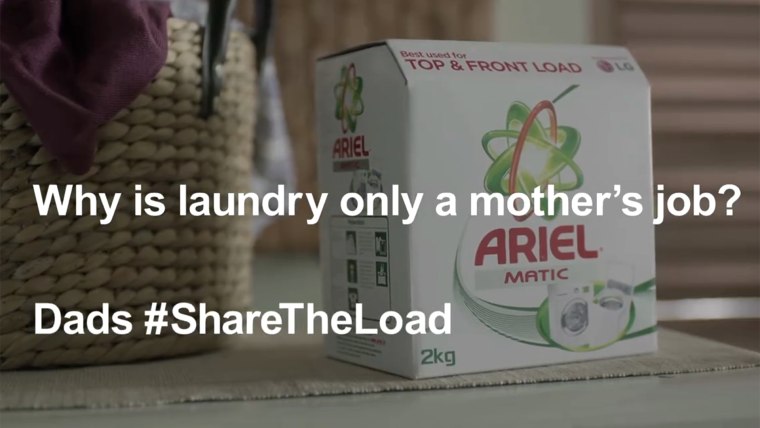 The campaign, produced by BBDO Worldwide for the detergent brand Ariel India, has gone viral, with some help from Facebook COO Sheryl Sandberg.
Sandberg shared it on her page Wednesday, calling it "one of the most powerful videos I have ever seen."
"[It shows] how stereotypes hurt all of us and are passed from generation to generation," the "Lean In" author wrote.
RELATED: Female engineers fight gender stereotypes, cyberbullies with #ILookLikeAnEngineer
"When little girls and boys play house they model their parents' behavior; this doesn't just impact their childhood games, it shapes their long-term dreams."
By Thursday, Sandberg's post had over 3 million views and nearly 80,000 shares.
"All these years I've been wrong," Papa says at one point in the video, "It's time to set things right."
We think that's one thing we can all agree with.