It's nowhere near the top of most baby name lists, but "Francis" is about to get a whole lot of attention from expectant parents.

With the world celebrating the election of Pope Francis, families hunting for baby names are taking a new look at the name for boys – and Frances for girls.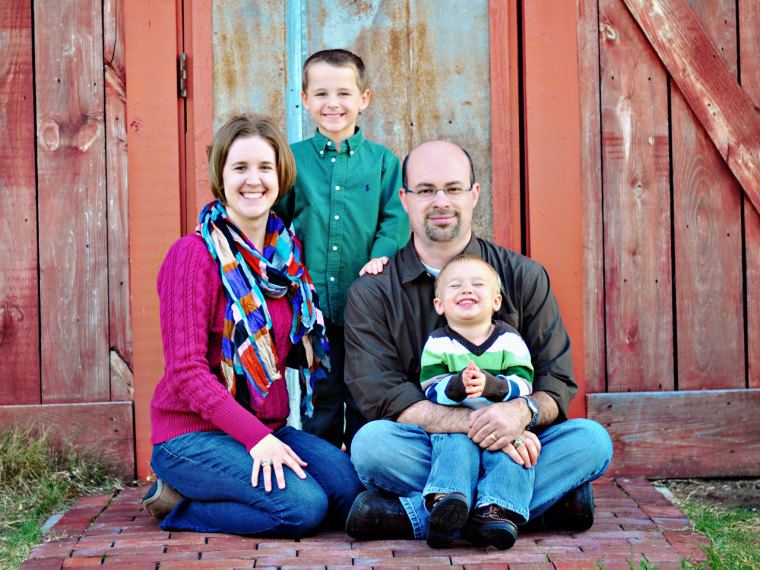 Take Derek and Janell Martin, who live in Frisco, Texas, and who are preparing for the birth of their third son in June. They had already decided to name the baby Blake, but had been struggling with his middle name – until the new pontiff stepped onto the balcony overlooking St. Peter's Square on Wednesday.
"When the pope was announced yesterday, (my wife) texted me and I texted her and our text messages crossed each other. We both said 'Blake Francis' and we thought, that's meant to be," Martin, 33, told TODAY Moms.
He tweeted the news to the world soon after.
The name Francis was popular a century ago, but it's been veering downward since the 1920s and has been mainly used as a family name among Irish or Italian Catholics, according to baby name website Nameberry.com.
The new pontiff will likely change that as he travels around the world, drawing huge crowds and prominent headlines. Variations such as Francisco, Francesca, Francine, Franny and Frank could also get a boost, according to Nameberry.
"Popes are not thought to be major fashion influencers, but the significance and symbolic power of this name choice could definitely influence parents to consider all forms of Francis for their children," said Pamela Redmond Satran, editor of Nameberry.com.
"It's a beautiful name with deep history and resonance and definitely worthy of consideration, even aside from the blessing of the pope."
Jennifer Scheb, an Atlanta mom, is expecting her second baby in June. She doesn't know whether the child is a boy or a girl, but naming the newest member of her family after the pope is an attractive option, she said.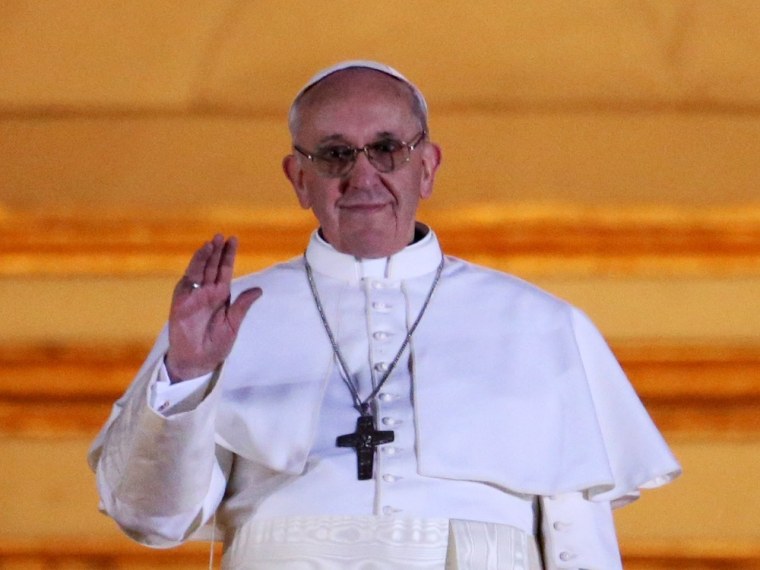 "I would be open to it for sure," said Scheb, 30, adding that she's always wanted her children to be named after saints.
"We don't want a name that's too common, so that's another reason why we like to look at saints' names… Francis is a great name."
The new pope chose "Francis" in honor of St. Francis of Assisi, considered one of the Catholic Church's holiest figures.
Famous figures sharing the name include Francis Scott Key, who wrote the lyrics to "Star Spangled Banner," film director Francis Ford Coppola, and Frank Sinatra, who was born Francis Albert.

Prince William's mom shares in that legacy, too. Her full name was Diana Frances Spencer. In fact, Frances is considered to be a possible name for Prince William and Duchess Kate's baby.
You also don't have to look far to find the name in pop culture: Francis the Talking Mule, anyone? And of course, who could forget Francis in "Stripes."

Habemus papam: Now let the naming mania begin.