/ Source: TODAY Contributor
A toddler wandering a Georgia street alone last week screamed and sobbed while being examined in the hospital emergency room. That was until the scared 16-month-old boy found a security blanket — one who was wearing a badge and body armor.
Police officer James Hurst scooped the boy into his arms to comfort him and he quickly fell asleep, snoozing on the officer's chest for nearly an hour. The tender moment was caught in a photo that is drawing heaps of online praise.
RELATED: Man meets homeless woman every week for lunch to teach her how to read
Hurst, a father of two who has been a policeman for less than a year, says he was simply doing what felt natural to him. "It had nothing to do with the badge," Hurst told TODAY. "It had to do with being a human being."
Hurst had responded to a call of an unsupervised boy on a high-traffic, residential street in Savannah, Georgia, on the morning of May 9. The boy was taken by ambulance to Memorial University Medical Center and Hurst provided a police escort. He was with the boy in the emergency room.
When the boy, who was not identified, began crying during his medical evaluation, Hurst asked the hospital staff if he could pick him up off the bed to help calm him down.
"What kicked at me was really just humanity," he said. "A screaming child sitting there getting evaluated by the hospital staff, I felt bad for him. So it was my empathy for him and just trying to be there for him because he had nobody else."
Hurst rubbed his back and rocked him, treating the boy like a son of his own.
RELATED: Rabbi uses martial arts to teach kids 'inner power' in fight against cancer
"I was trying to soothe him like I did my two boys," said Hurst, 34, whose sons are 7 and 9.
The slumbering, 20-pound toddler began to feel heavy for Hurst, who was standing and wearing about 25 pounds of body armor and other equipment.
"I lay down on the bed with him and and just continued to let him sleep right there because he was finally asleep and feeling comfortable," Hurst said.
Hurst spent about two hours with the toddler, who slept on him for 40 to 45 minutes, and is in good condition. Police closed the case without filing any charges, a police spokesman said.
While the doctors and nurses told Hurst that the two of them together was the sweetest sight, and he has received many messages complimenting his actions, Hurst says he's no hero.
RELATED: Police departments around the world take part in hysterical dance challenge
"I didn't run into a burning building," said Hurst, who became a policeman after serving in the U.S. Army as a Black Hawk crew chief. "I was just there for a child."
He praised the police chief for creating a culture of community-oriented policing.
"We do this type of stuff every day," Hurst said, though it is not often photographed.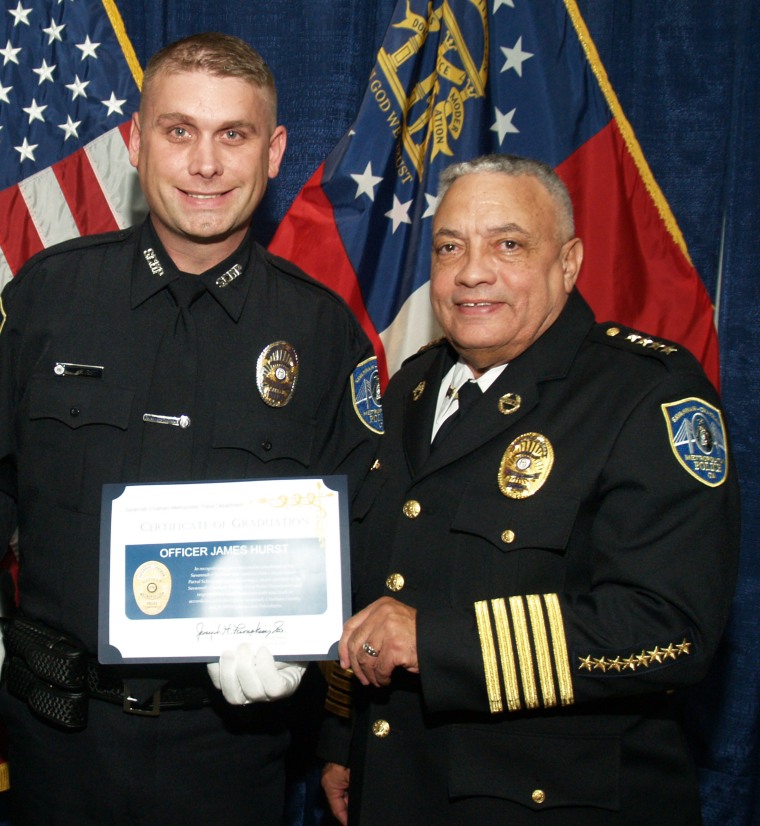 "It felt great I was able to be there for him," Hurst said. "We have 605 officers that would do the same thing."
TODAY.com contributor Lisa A. Flam is a news and lifestyles reporter in New York. Follow her on Twitter and Facebook.