For Albuquerque police officer Ryan Holets, what started out as a routine day wound up changing his life.
Last September, Holets responded to a call about a possible theft in progress at a gas station.
"As I got out of my car, I just happened to look left. I don't know why, but I did and there was a couple, a male and female down in the grassy bank alongside the side of the gas station and they were hunched over, sleeve rolled up on the guy and I knew immediately that they were getting ready to shoot up some narcotics," he said on Megyn Kelly TODAY.
He turned on his body camera, approached the couple, named Tom Key and Crystal Champ, and noticed that Crystal was pregnant.
"My first reaction was a little bit of anger and it came out in what I told her," said Ryan, a married father of four. "I told her that she was going to kill her baby and that really upset her quite a bit."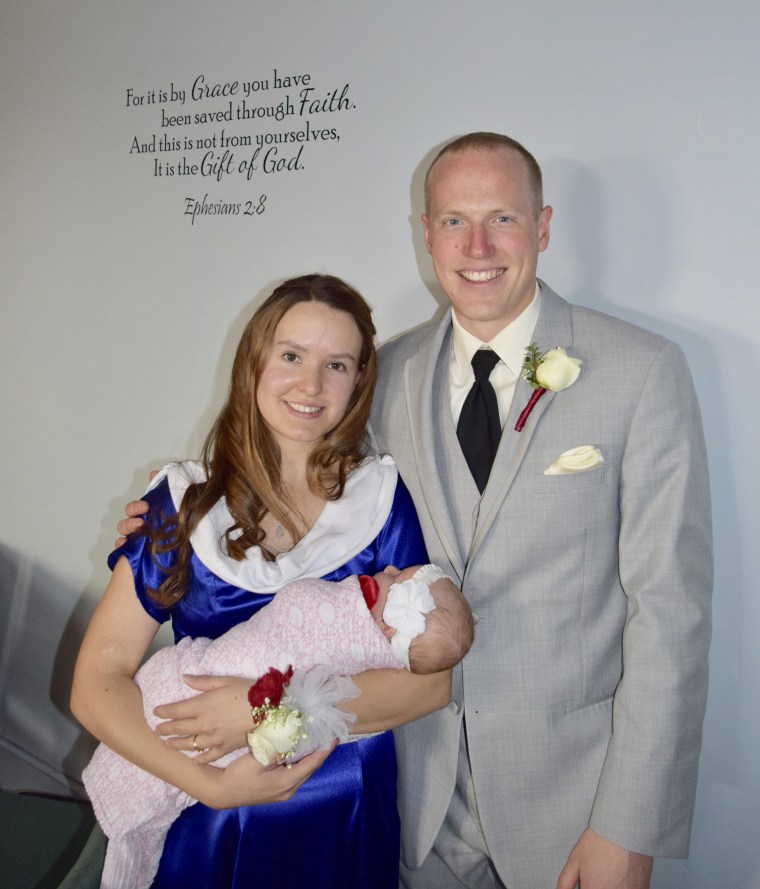 Crystal, who was near the end of her pregnancy, was desperate for someone to adopt her baby, she told Ryan, so the child would not be part of the foster care system and could be raised in a stable, loving home.
Holets saw right away that Crystal "truly cared about her child and I also saw in her her humanity and the the prison she was in. She's a human being sitting there in front of me and there's a precious life inside of her who she cares about and it affected me quite a bit."
He knew right away that he and his wife would raise the baby. The two had planned on growing their family through fostering and adoption down the road.
"The realization I was going to make the offer was kind of overwhelming so I had to go sit in my car and think about it for a few seconds and and and think about how I was going to say it to her," he says. "I have never made an offer like that to anyone and so I didn't know exactly how to approach the subject with her."
Crystal told him she needed to think about it, and Ryan had talk to his wife, Rebecca, who was receptive to the idea.
"I just stood there for a moment, just really surprised. We had talked about adopting before and we had wanted to make a difference in how we see the huge need for either adoptive parents or foster parents in our own communities," said Rebecca, who was on board to adopt the baby. About a week and a half later, Crystal agreed to the adoption.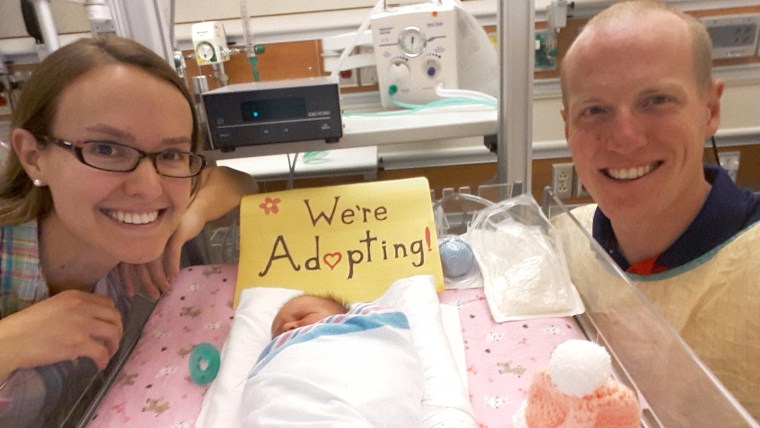 Hope Holets arrived on Oct. 12, 2017, about a month ahead of schedule. She went through withdrawal, but was able to go home with her family after a week and a half in the hospital.
"I just feel so lucky to be able to have her," said Rebecca, who calls her newest daughter "a complete gift."
Because the Holets already had a baby daughter, Abigail, at home whom Rebecca was breastfeeding, she was also able to nurse Hope.
"I just started pumping and breastfeeding Hope and breastfeeding my other baby as well. I had enough milk for two babies and that gave me the confidence that I needed to breastfeed both Hope and little Abigail," says Holets.
"She's this sweet, calm baby, loves to be held and nursed and and loved and cuddled. She's doing great, just like a normal newborn eating, sleeping, starting to coo and and smile at me when I talk to her."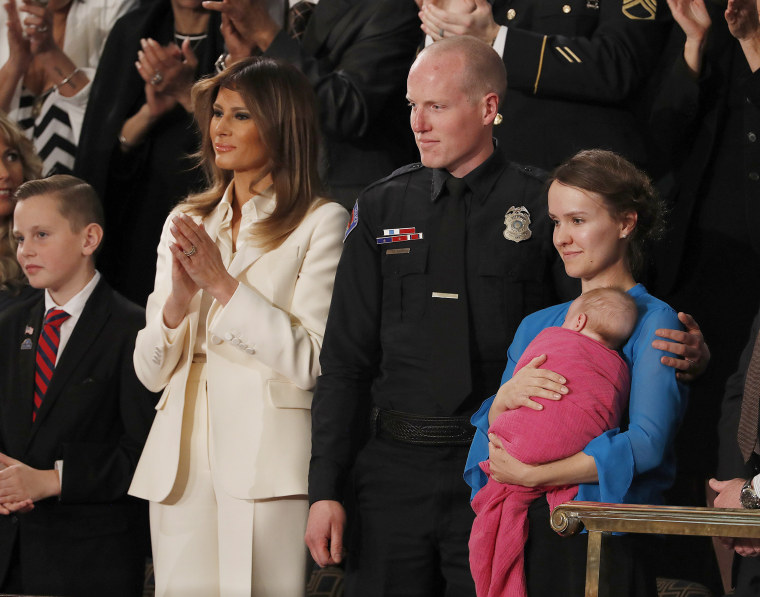 Ryan Holets sums it up: "It's just been amazing."
What he did hasn't gone unnoticed. On Tuesday, Ryan and Rebecca Holets were the Trumps' special guests at the State of the Union.
This story was originally published on Jan. 9, 2018.