When Kaylee Murphy, 7, and her younger brother Kody, 5, walked to their first day of school this year, a group of police officers and firefighters let them know that even though their dad is gone, he and his family are definitely not forgotten.
First-responders from Phoenix, Peoria, and Glendale, Arizona, lined up to greet the children and their mother, Danielle Murphy, on Aug. 10 at Peoria Terramar Elementary School as they welcomed all the students back to school. They were there to say hello to the family and remember Phoenix police officer Travis Murphy, who was shot and killed on May 26, 2010, while responding to a suspicious-person call.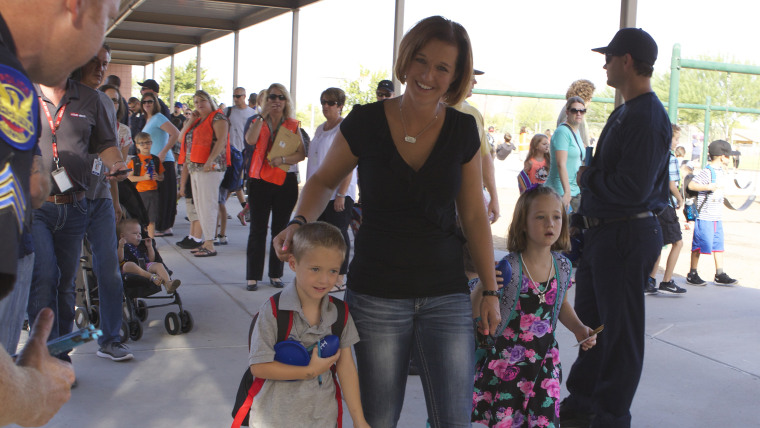 "We were all a very close-knit unit when the incident occurred, so we just wanted to rally around [Danielle], and we got to know the kids as well,'' Sgt. Jacqui Wagaman, Travis Murphy's direct supervisor, told TODAY.com. "Danielle is an amazing woman, and we just want them to know that we will still miss him and that we are there for the family.''
RELATED: Police officer shares meal with homeless man: 'Nobody wants to eat alone'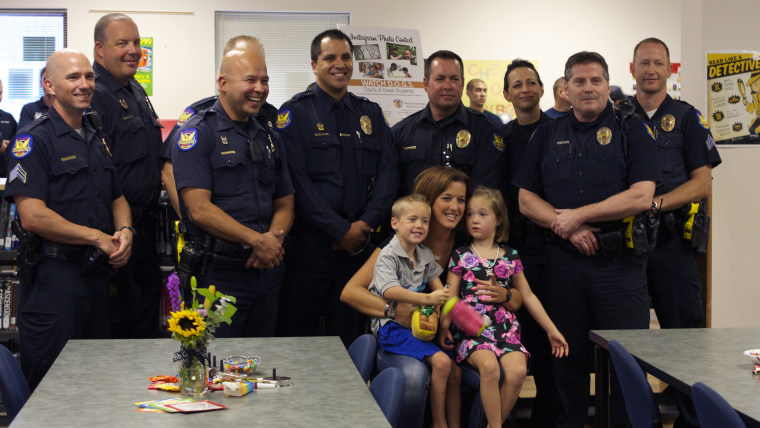 Danielle Murphy politely declined an interview request by TODAY.com through Wagaman because the man convicted of murdering Travis in July is currently in the sentencing phase, and she did not want to speak publicly during a sensitive time in the legal process.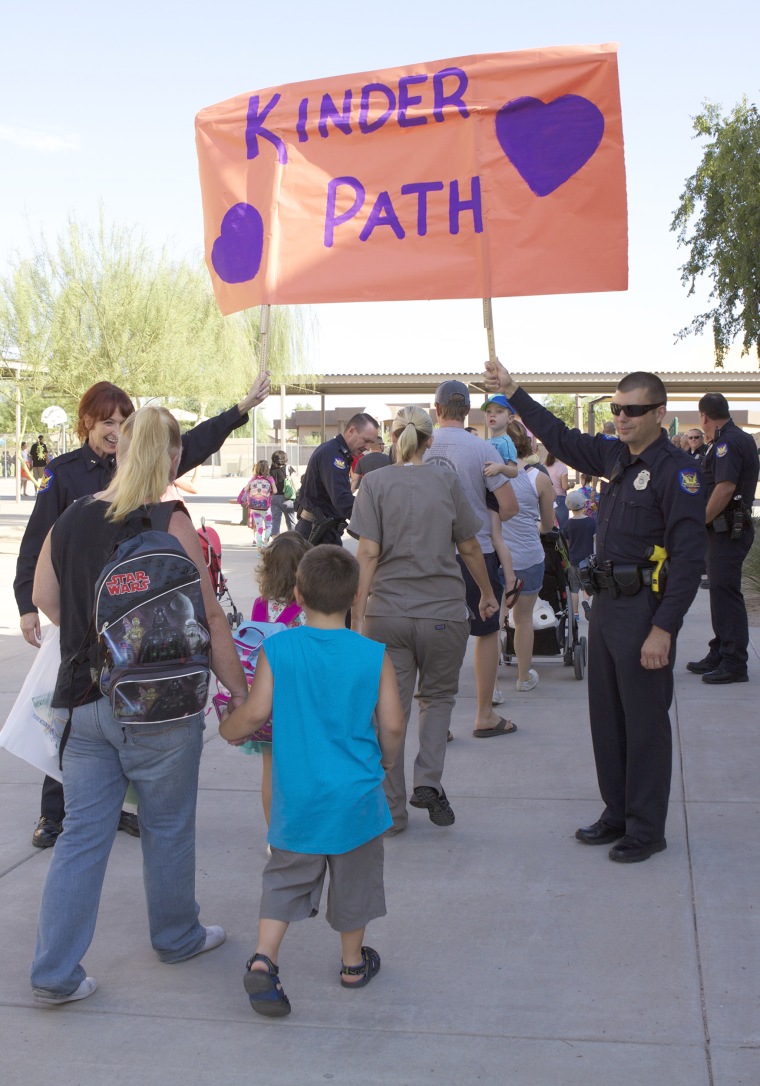 "This really shows the support and love," she told the Peoria Times on the day of the event.
"We've done this in the past for some of the other fallen officer's children as well,'' Wagaman said. "For Danielle's family it's always been really positive because she has several family members who are policemen and firefighters. A lot of the squad members (from Travis's unit) still work together, and all the officers are about the same age. We thought about what it would be like for one of them to lose a spouse, and when we have a chance to step up for the first day of school, we are going to do that."
RELATED: Police officer dishes out ice cream — not tickets — to people he pulls over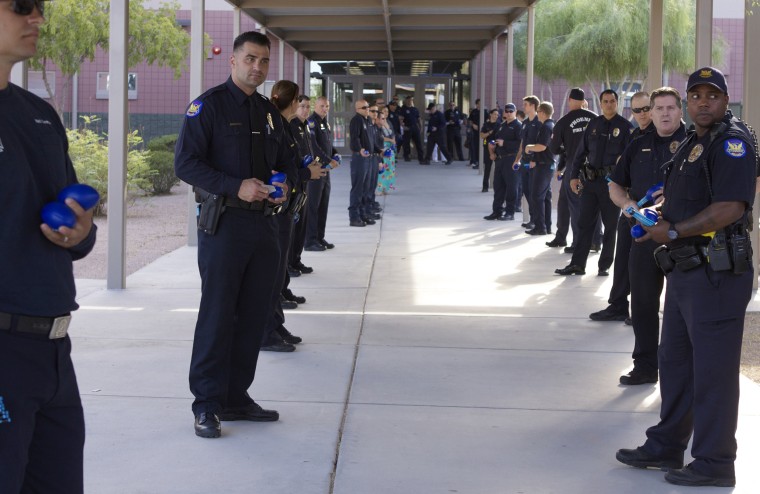 The day also was a chance to welcome the entire student body back to school.
"We wanted to make it a big day for all kids,'' Wagaman said. "It was not just to single them out, but to include all the other children as well."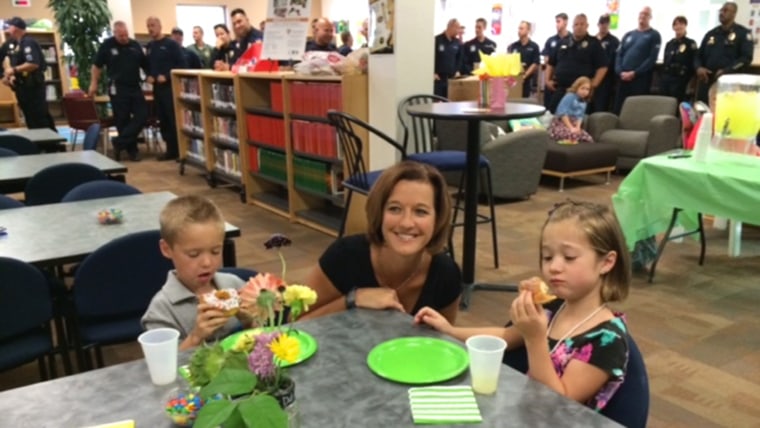 This isn't the first time the Phoenix Police Department has surprised the Murphy family. Kody, who was two weeks old when his father was killed, was treated to a trip to "Colton Cowell Memorial Bat Cave" in May for his fifth birthday.
Follow TODAY.com writer Scott Stump on Twitter and Google+.