/ Source: TODAY Contributor
The sight of a teen with his face glued to a phone is not unusual.
But recently, I experienced two odd teen-with-phone sightings. One boy held his phone up high, next to a fence. Later, two brothers also held up their phones in the air, then did a high five.
The weirdest part? Teens. Outside. Walking around. Highly suspicious.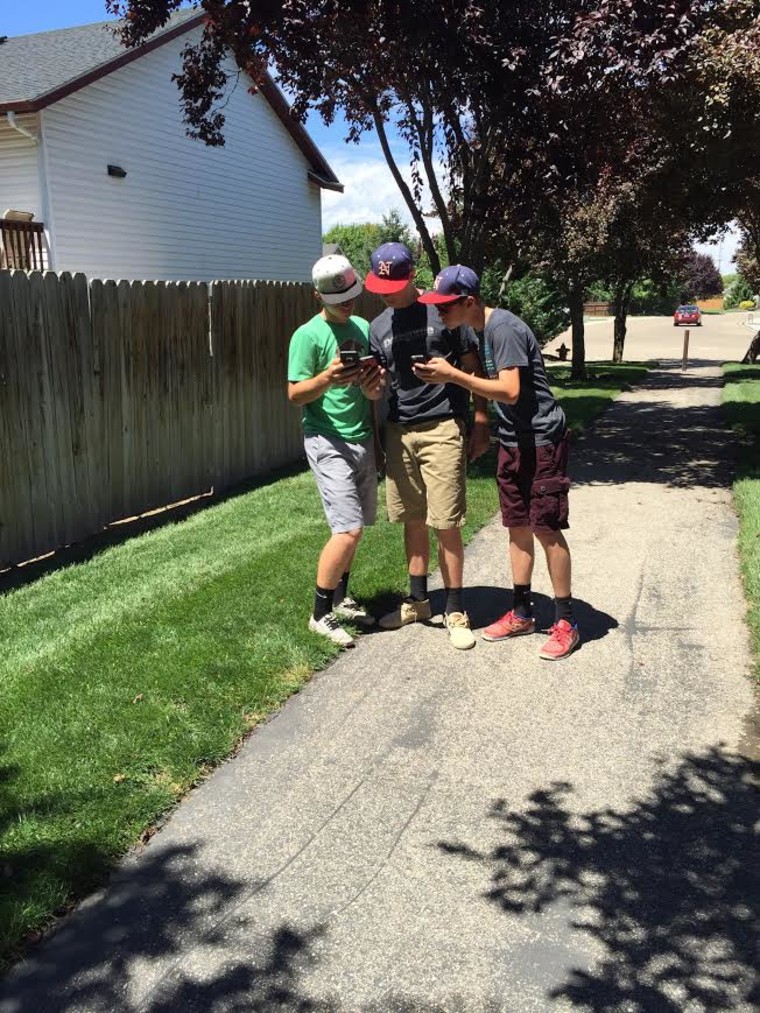 Were their TVs broken? Was the wifi out at home? Were they lost?
Never miss a parenting story with TODAY's newsletters! Sign up here
To explain the strange behavior, I turned to the best sources I know: my own kids. And that's when I learned about Pokemon Go, the newly released digital scavenger hunt game that has taken the Internet by storm.
Pokemon Go is uniting fans across generations with a healthy dose of nostalgia for those who grew up trading and battling with Pokemon cards and other related games.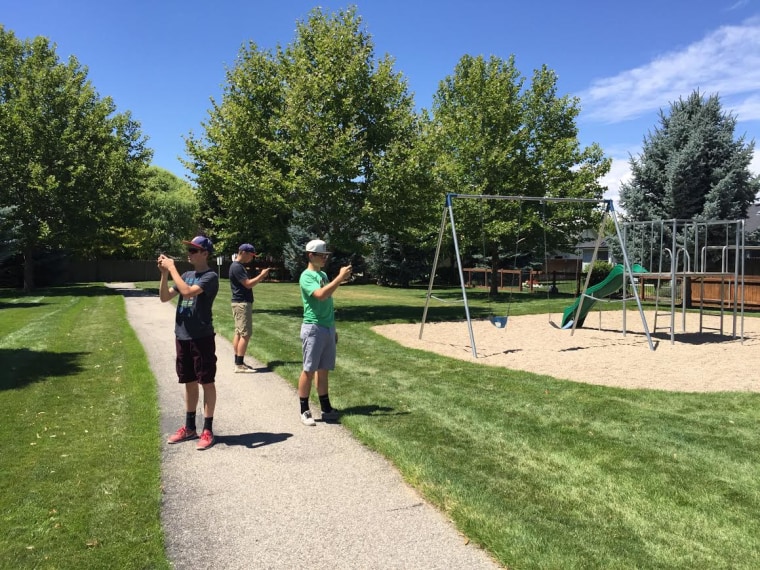 After a quick tutorial, the app's map showed a "creature" outside my house. Cautiously, I went to take a look. Both of my kids followed me outside with their phones and we found another Pokemon character at the end of our street! High fives were flying!
To the person who drove by and saw us cheering and wandering like idiots, I apologize. But like the rest of the universe, I am hooked.
Since your family will be, too, (if you aren't already) here are five things parents need to know about Pokemon Go:
1. How is the game played? Pokemon are imaginary cartoon creatures. In the game, they exist all around us. The game player is a "trainer" who travels around trying to capture Pokemon creatures, with the use of the camera on their phone and GPS mapping. When you capture a character, you add it to your collection, or Pokedex.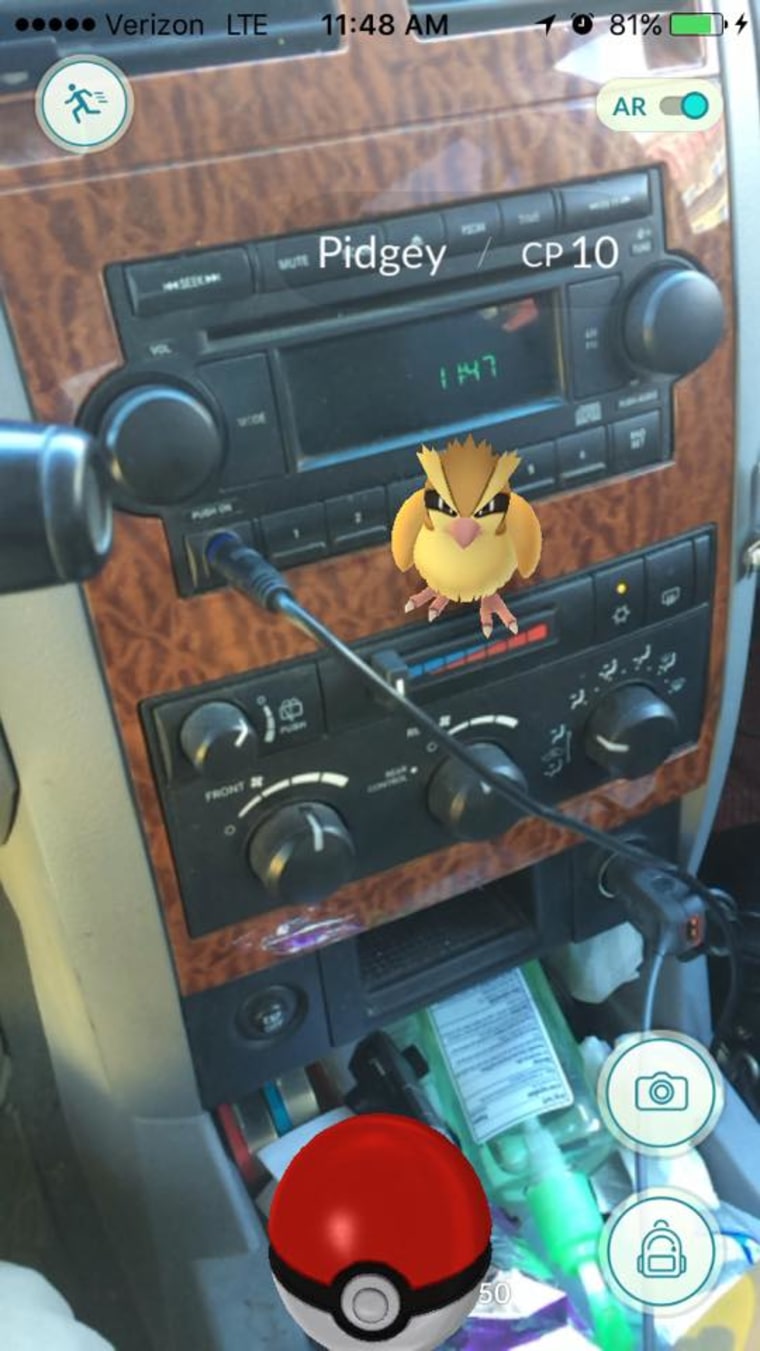 2. Why are people walking all over the place for this game? The app's augmented map shows your actual location, while also showing characters off in the distance. You physically walk to these places around your town to get close enough to catch the creature. Other symbols on the map are Pokestops and Gyms. They are general gaming areas and landmarks, shared by all users, that contain experience points and virtual candy to level up the Pokemon you have already collected.
3. Can strangers see my kids? No. No one can see each other on the map IN THE GAME. Of course, people can see you wandering around outside. The only way anyone can see another player is if they physically walk near one another in real life, attempting to get to the same Pokestop or Gym.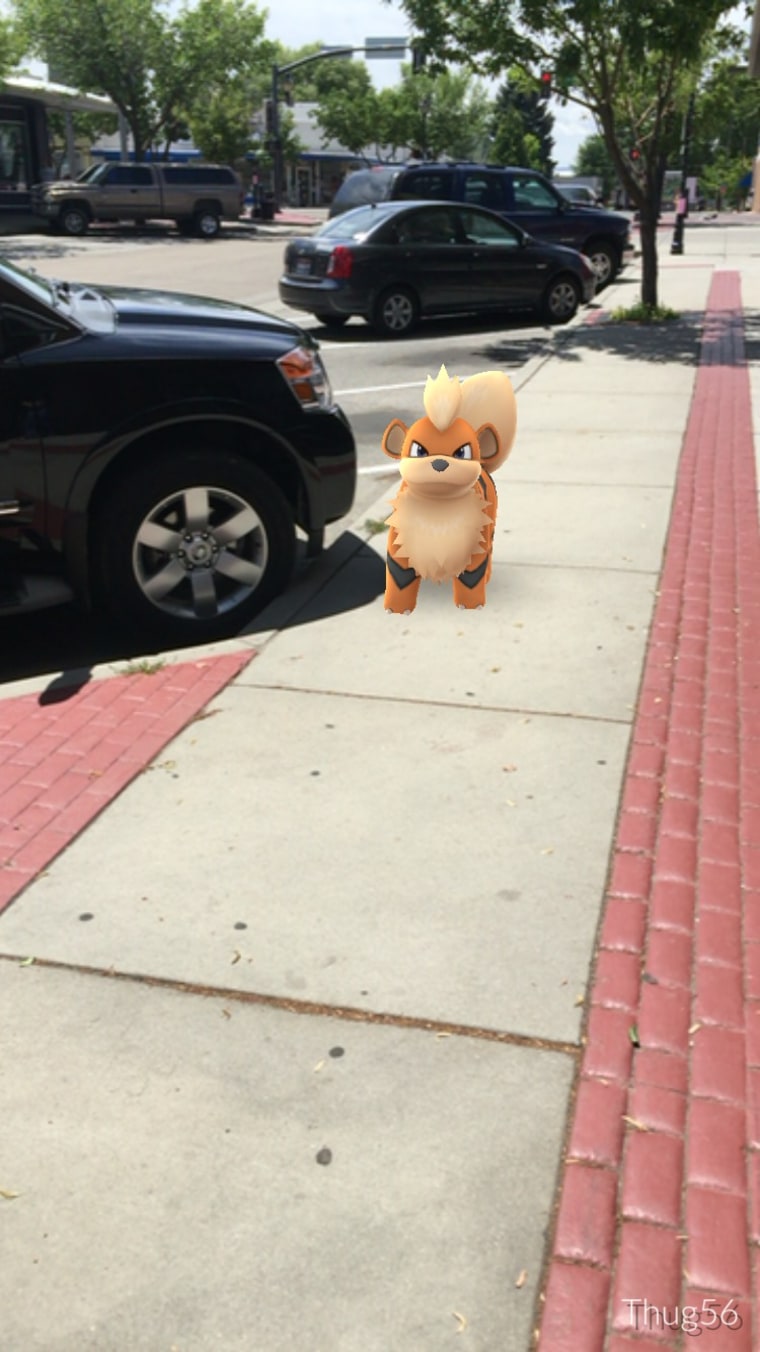 4. Does playing Pokemon Go really count as exercise? Yes: If you play it, you will move. Matt Carter and Jarod Delay, both 18, of Nampa, Idaho, said they have "walked about two miles a day since the game came out when we normally would sit around at home playing video games." On social media, others have discussed how the game has made them more active.
5. Is Pokemon Go safe for kids to play? The game is suggested for users ages 9 and older. But as with any game, think "safety first," says Clayton Ostler, Chief Product Officer at Net Nanny, an app that aims to help parents control their children's phone use and keep them safe. (For example, Net Nanny users can schedule times when their children can use the Pokemon Go app to curb them playing unsupervised.)
"You can't really blame the app for common sense dangers like stepping out into traffic or bumping into things," said Ostler. "The augmented reality on the map is general; it doesn't show all the dangers around you."
Ostler says that as long as parents do not let their children wander around alone in places they otherwise wouldn't, it is a fun family game. He plays Pokemon Go with his own family, and said, "The app is more interactive than playing video games in our basement and got us up walking. We still spend the same amount of time together; it is just the quality of time that is better now."
Other families, such as Patrick Hunt and his sons Justin, 15, Nathan and Nicholas, 9, of Murrieta, California, like to play because it's a game that bridges the age gap.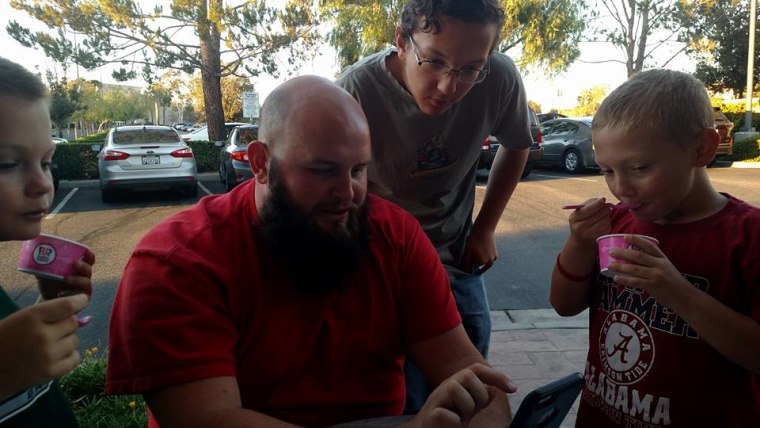 "The little boys get super excited when I catch a new one and show them," Hunt says. "My teenage son gets upset because I have caught more than him."
While Hunt's kids still like to go to the park to toss a football, the park now has a new allure.
"With this new chapter in Pokemon…it seems I can't keep them from saying, 'Let's go to the park!' or 'Dad! There is a Pokemon gym two streets over!'"