Tess Holliday remembers just how long people on social media cheered her second pregnancy before the trolls popped up.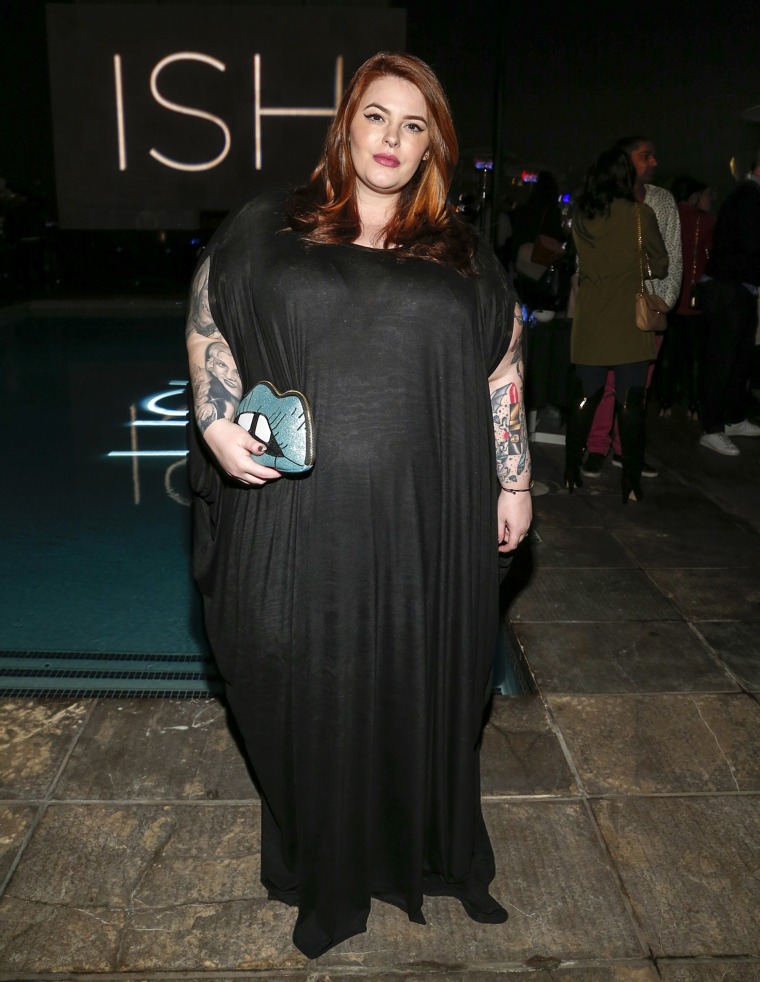 "Funny enough, [fiancé] Nick and I had a day of peace when we announced we were pregnant," Holliday, who is the first plus-size model to sign with a major agency, told TODAY. "We literally had one day of peace where everybody was nice to us on the Internet. It felt like 'The Twilight Zone.'"
Unfortunately, it didn't last.
RELATED: 5-year-old captures mom in raw parenting moment: See the viral photo
Holliday, who is now eight months along, made the announcement three months ago. And ever since, while there have been many positive comments from fans, ignorant and mean-spirited comments have piled up. So on Tuesday, Holliday struck back with a message on Facebook that accompanied a photo of herself in a bra and panties, eight months pregnant (and looking terrific).
Holliday's a veteran of fielding the slings and arrows of people who want comment on her body size, but she admits she was taken aback by the most recent round. After all, who insults a pregnant woman?
"People would say there was no way I could carry a child and be healthy, or there was no way I could conceive in general because I'm too big," she said. "I have human reproductive parts! I was amazed by the audacity of what people are capable of."
Putting aside the people who think it's OK to tag comments with whale emojis, there does seem to be some fundamental confusion over whether a woman who is plus-sized should be pregnant.
Holliday is trying to address that. "I've tried to use this as a way to discuss the issues," she said. "One [plus-size] woman [told me that] the doctor told her she should have an abortion because there's no way she could carry a healthy child. I had to search high and low to find a doctor that was plus-sized friendly."
RELATED: John Legend shares new baby pic, while Chrissy Teigen talks diapers — for her!
The fact is, as she notes, "you can't judge someone's health by their size. I saw my obstetrician on Monday and had a perfectly fine checkup, and my doctor is like, 'I couldn't be happier.' If my doctor thinks I'm OK, then I'm OK, Internet."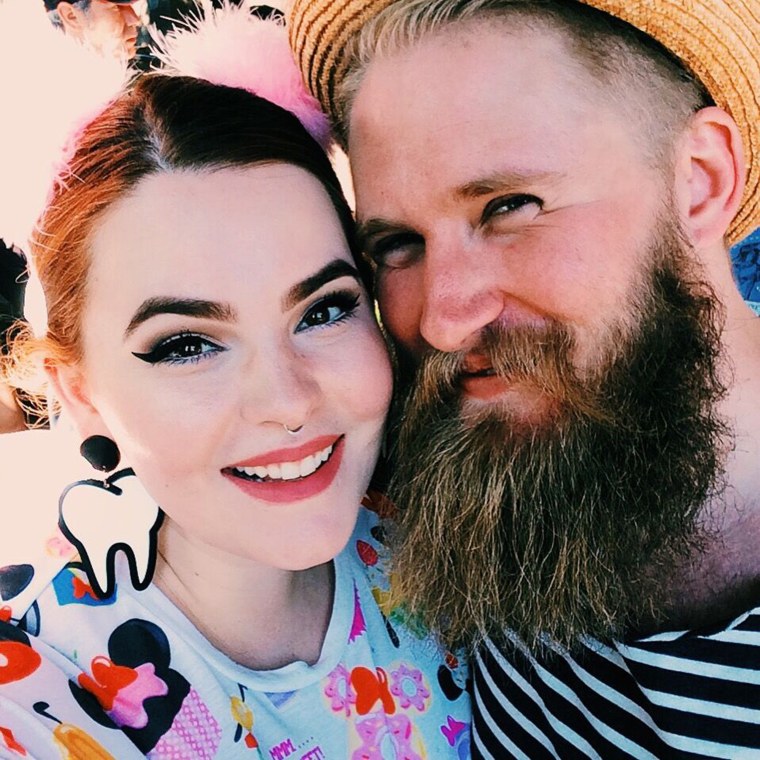 This will be Holliday's second child, and while she is a few sizes larger now than when she had her son 10 years ago (she's size 22-24 now and was size 18 then), she said she's actually much healthier: This time around there are no swollen ankles or feet, she's eating better and is more active.
"Last time I wasn't in tune with myself, I wasn't taking care of myself," she said. "I was 20 and it's a whole other ball game now."
In the end, said Holliday, she's hoping people (including health care professionals) can open their eyes to the notion that a plus-sized person can be a healthy mother-to-be — and that people think twice before deciding to troll her. For one thing, she's not hurt by it any more.
"I hope one day plus-size women don't feel the pressure that we do, because sometimes you feel you're trapped in this never-ending negative cycle because of other people's issues," she said. "I believe in trying to find the best in every situation."
But she does have one remaining pet peeve related to plus size pregnancy: She can't seem to find great maternity clothes!
"Trying to find plus size maternity that's cute and even a little sexy is so hard!" she said, noting that there may be a solution on the horizon. "The company that does my clothing line does have a maternity line," she muses. "It's definitely not out of the question!"
Follow Randee Dawn on Twitter.