By Alex Smith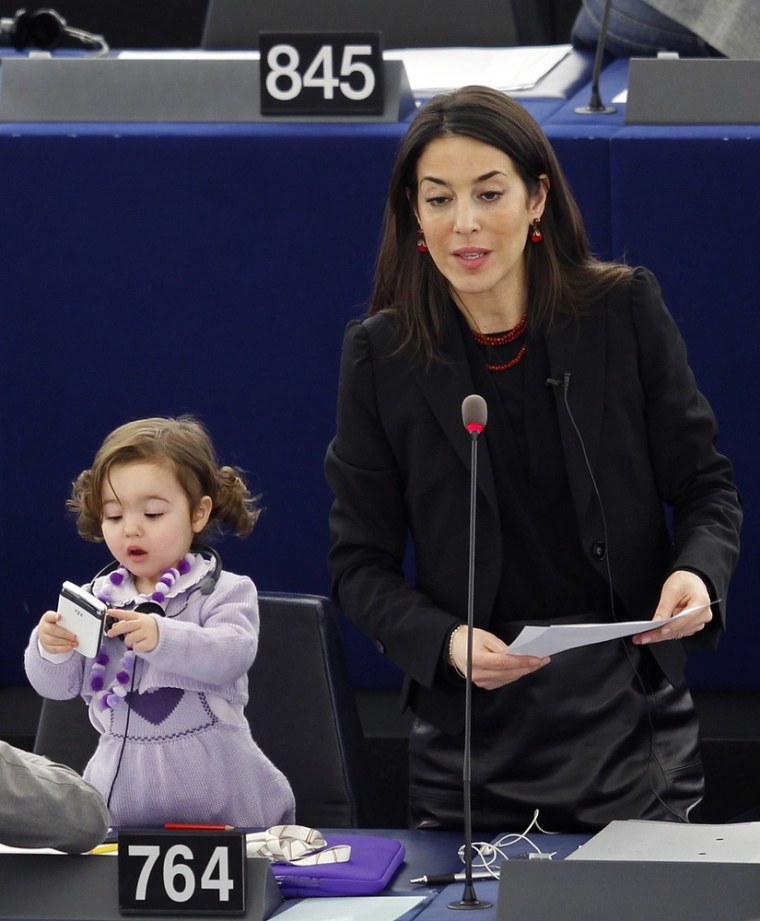 Politician Licia Ronzulli first caught our attention back in September, 2010, when, as an Italian member of the European Parliament, she was photographed casting her vote during a plenary session in Strasbourg, France with her tiny baby Victoria lovingly snuggled up in a baby-wrap. It was a captivating image that prompted us to call Ronzulli a quintessential working mom.
Clearly never one to let parental duties preclude her from fulfilling her civic responsibilities, Ronzulli brought little Victoria back to Parliament on Wednesday for another plenary session. One might almost suspect that Victoria is Ronzulli's secret weapon because, honestly, who could be so cold hearted as to vote against that adorable little girl?
All in favor say "Awwwwwwww."
 Alex Smith is a senior editor at TODAY.com who used to edit TODAY Moms despite technically being a TODAY Dad.