/ Source: TODAY contributor
Does your child always like the latest and greatest toys? Before you rush out to buy them off the shelves, TODAY Moms toy expert Elizabeth Werner has a list of the 10 greatest toys for this year.
1. Guitar, Drum and Amp by Paper Jamz
Suggested retail: $19.99-$24.99 Age: 5 and upAvailable: June 2010
Paper Jamz are amazingly innovative, affordable instruments featuring Active Graphics TechnologyTM. This technology makes it possible for our children to rock out by touching the circuit-embedded paper surface on the Paper Jamz Guitar and Drums. Jam on the guitar or the drums in three modes, playing along to hit songs or creating your own music. The instruments have built-in speakers with volume control and a line out for kids to use their own earphones or speaker accessories. They have a rocking amp to blast out the jams as well.
2. LEGO games
Suggested retail: $14.99-$34.99Age: 6 to 8 and upAvailable: March 2010
LEGO is introducing 10 new LEGO games in 2010. My kids and I are love building the dice, the game boards and even some of the characters for the buildable LEGO games. The game play, continuous building, strategy and reconstruction are a blast. Check out LEGO Minotaurus, where, after children build the game board, they work to get their heroes to the secret temple while attempting to avoid LEGO walls and the evil Minotaur. Also try LEGO Creationary, where children roll the LEGO dice, select one of four exciting building categories and test their building and guessing skills. Finally, don't miss Lava Dragon, where your children will race to be the first knight to climb to the top of the volcano while trying to avoid the lava and summon the dragon.
3. Sing-a-ma-jigs!
Suggested retail: $12.99Age: 3 and upAvailable: May 2010
Sing-a-ma-jigs! are adorable plush characters that treat us to sweet musical fun and silly chatter sounds with an easy squeeze of their bellies. As soon as your little one squeezes the Sing-a-ma-jigs! belly they will giggle endlessly at the sight of their mouths opening, revealing their cute little teeth. Play with one Sing-a-ma-jig at a time or play with them all together to hear them sing together in harmony. The first four Sing-a-ma-jigs! will be out in May and each one will be a different color and sing its own song. The Sing-a-ma-jigs! are simply irresistible.
4. Spy Net Video Spy Watch
Suggested retail: $49.99-$54.99Age: 8 and upAvailable: Fall 2010
The Spy Net Video Watch is real working spy gear that is finally available in the toy aisle. This watch will record video with its built-in camera and microphone and play back video on its built-in 1-4" screen. Our children will be able to upload their video and audio files onto Spy Net, the cool supporting Web site. Our children can also download missions from the Spy Net HQ and receive those missions directly on their watches for more spy fun. This product will be one out of a whole series of cool spy products that will interact with one another, brought to us by Spy Net, so keep your eyes open and your guard up.
5. Toy Story Mania!
Suggested retail: $49.99-$54.99Age: 8 and upAvailability date: Fall 2010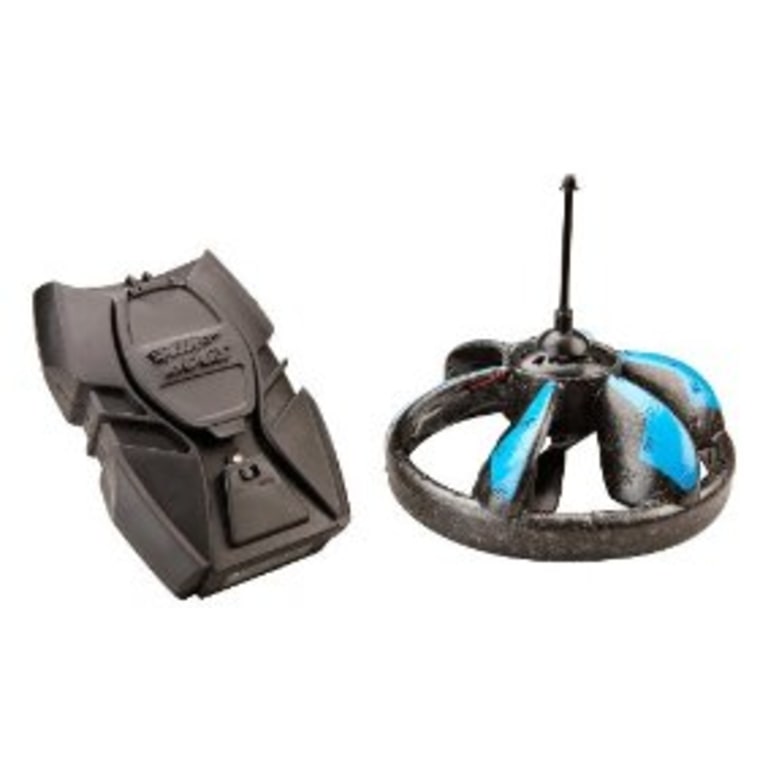 6. Air Hogs Vectron Wave
Suggested retail price: $24.99Age: 8 and upAvailable: NowThe Air Hogs Vectron Wave is a UFO about the size of a hand that has a built-in sensor allowing it to detect objects below and adjust its height accordingly to float in the air above them. The Vectron Wave's flight is guided by a wave of your hand. My kids and I marveled at the Vectron Wave because we had never seen a flying toy that we could interact with that didn't have a remote control.
7. Tonka Garage Ricochet RC Vehicle
Suggested retail: $79.99Age: 8 and upAvailable: Fall 2010
The Tonka Garage Ricochet RC Vehicle is an amazing double-sided stunt vehicle that is designed to tackle nearly every type of terrain. It drives, and if it flips over, no problem — it keeps on trucking. I was wowed by the machine's Monsterlift Suspension Technology, which lifts the vehicle into a tough-looking monster truck. The RC vehicle comes with a three-channel remote for excellent steering control.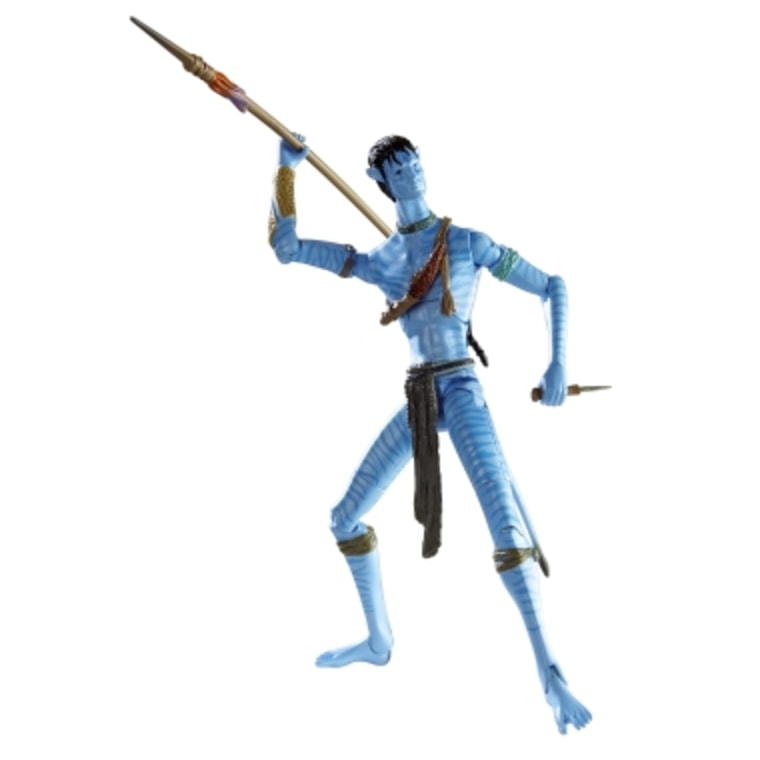 "Avatar" the movie is a box office smash hit! My son, his best friend and I loved the movie. Kids are already clamoring for these great toys, and collectors are standing in the toy store right next to the kids, grabbing everything they see. The Avatar toy collection includes Avatar vehicles like the AMP Suit, RDA Grinder and Scorpion Gunship. The collection also has a wide variety of highly detailed and articulated action figures and creatures, all created to the scale of their likeness in the film. Each Avatar toy comes with its own unique i-TAG, which will create a 3-D, augmented-reality image of the toy on a computer screen when held up to a webcam. The animated 3-D image will then "come alive." To download i-TAG software and find out more information, visit www.avataritag.com.
9. Diary of a Wimpy Kid Cheese Touch Game
Suggested retail: $24.99Ages: 7 and upRetail availability: Fall 2010
If you have a reading-age child, you have surely read or heard of Jeff Kinney's "Diary of a Wimpy Kid" book series. I have loved reading these books along with my kids, and we are counting down the days until the 20th Century Fox movie based on the series makes its debut in Spring 2010. This year our children will be able to play along with their favorite characters from the "Diary of a Wimpy Kid" books in its first board game, which encourages creativity and social interaction. Players move their game pieces, including Greg, Rowley, Fregly and Manny, around the game board, facing different challenges and measuring how well they know each other. Correct answers move them closer to finish. Wrong answers can give a player the cheese, and if you have read the books, you know how hard it is to get rid of the Cheese Touch!
10. Kung Zhu
Suggested retail: $7.99-$24.99Age: 6 and upAvailable: June 2010
Kung Zhu is the next generation of 2009's hottest toy, the Zhu Zhu Pets. The Zhu Zhu Pets now have their own special forces to help keep everything happy and peaceful in the Zhu-niverse, the land where the Zhu Zhus live. Check out the new good and bad Zhu Zhus in the Kung Zhu line. You will love the Ninja Hamsters, the Delta Forces, the Rangers and the Dragon Tribe, and may need to scatter away from the Bad Skull Tribe. The accessories are absolutely hysterical and add loads to the play of these furry warriors.