It's not always the bride that everyone wants to see at a wedding.
The marriage of Pippa Middleton to James Matthews drew out the highest of British society, with the bride's in-laws bringing out nobility to the afternoon ceremony, but nobody could hold back from fawning over the cherubic faces of the youngest royals, Prince George and Princess Charlotte.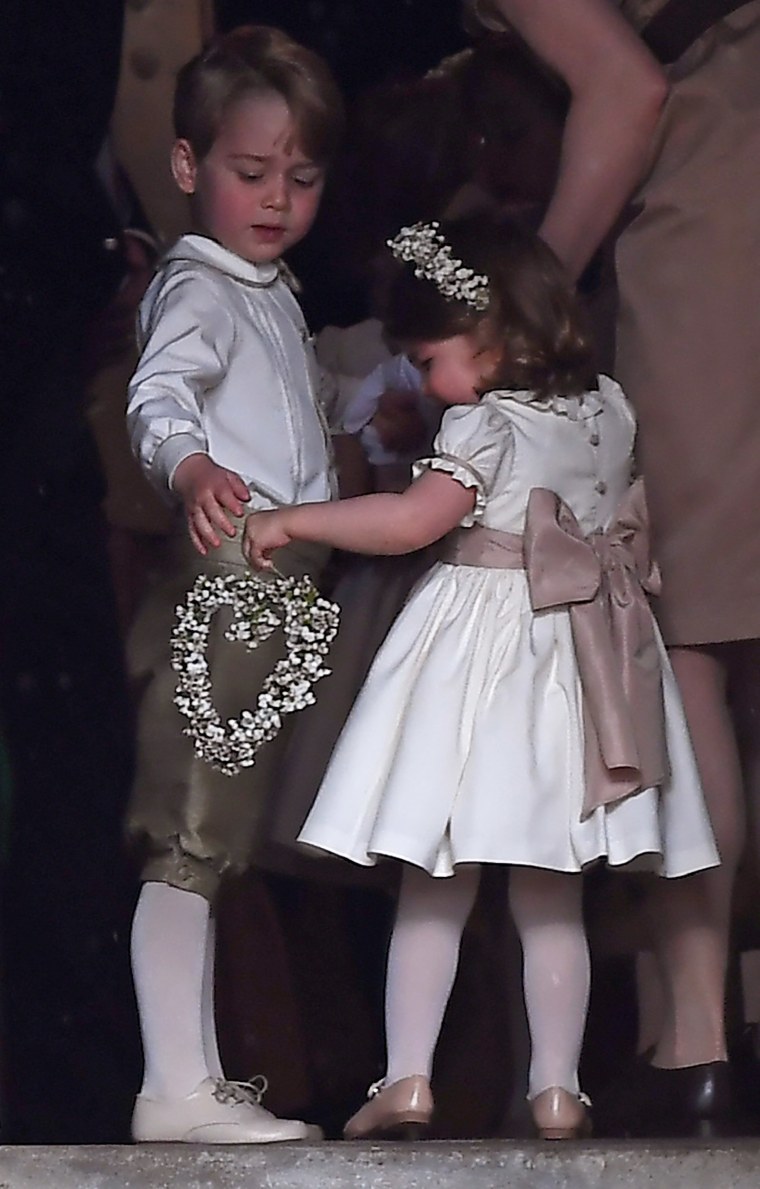 The two were initially spotted by cameras, as they waited to begin their procession into the church.
Dressed in a classical-looking outfit with piped collars and double-breasted pleated shirts by Spanish children's clothing designer Pepa & Co., the blond three-year-old page boy, George, didn't always look completely happy during the festivities.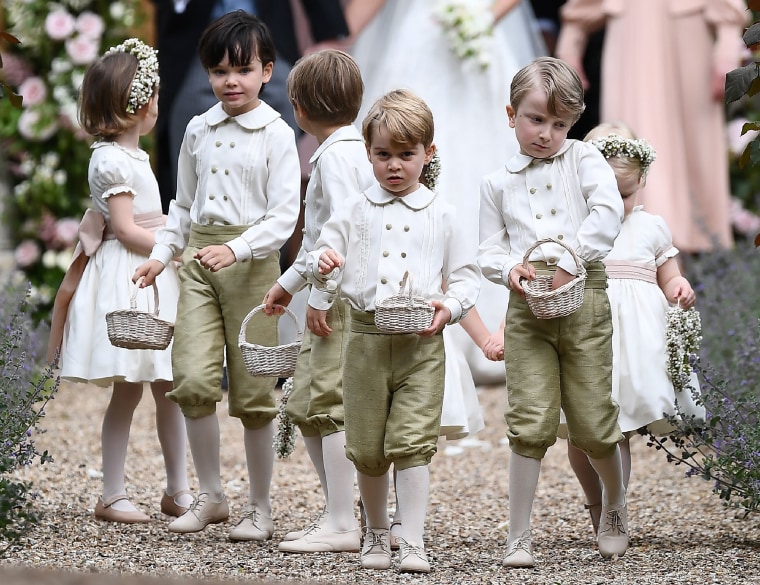 But the young prince was the spitting image of his father Prince William, who served as a page boy himself at Prince Andrew and Sarah Ferguson's wedding in 1986.
Young Charlotte, who turned two earlier in May, wore a white dress with a large pink sash (also by Pepa & Co.) and a garland of flowers in her brown hair for her starring role as a bridesmaid (in England, it's common for young children to be bridesmaids). She mostly stayed at her mother's side, gripping her hand, but standing on her own two feet. No hip-bouncing for this little princess!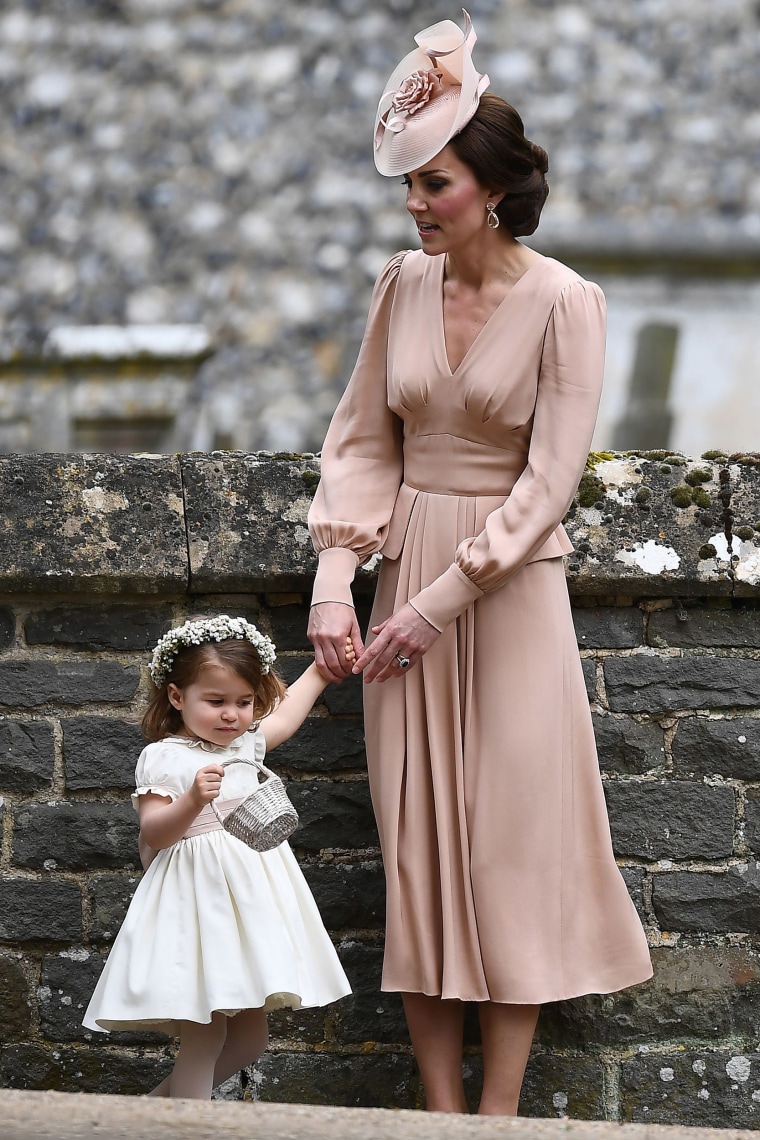 The Duchess of Cambridge appeared to be tasked with cordoning the kids, and was seen bending over with her finger to her lips, giving them the shush sign, as it was time to enter the church. She wore a pale pink, vintage-inspired Alexander McQueen dress, designed by Sarah Burton, the woman behind the Duchess' 2011 wedding gown.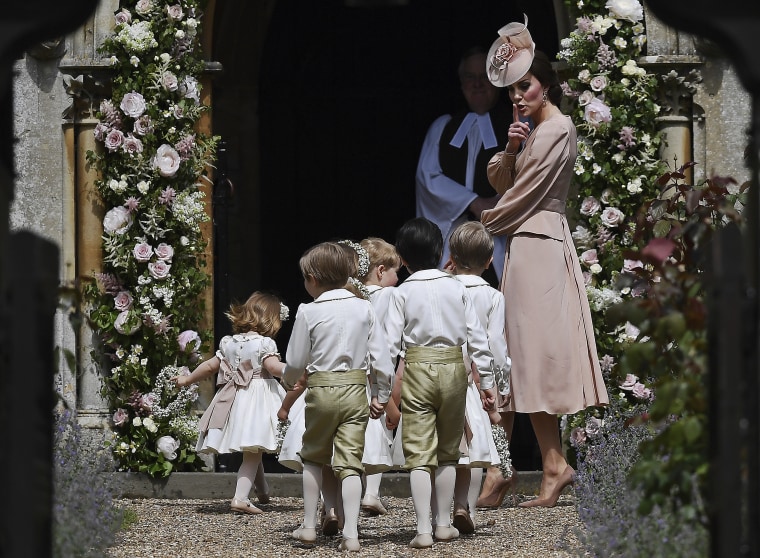 In one gorgeously captured moment, both Princess Charlotte and the Duchess smile widely while standing just inside the entrance of the church.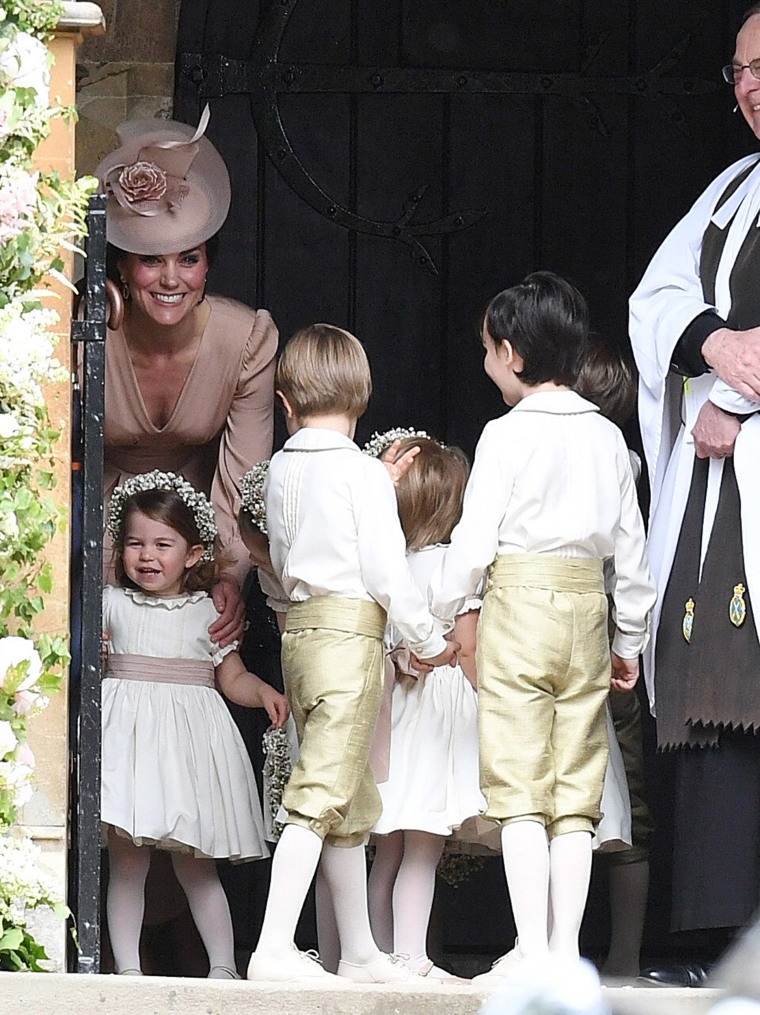 Duchess Kate told a friend earlier in the week at a Buckingham Palace party, that she was nervous her children wouldn't both be able to keep it together at their aunt's wedding.
"She said that they were all really looking forward to her sister's wedding at the weekend, but she was a bit worried about how her children might behave," garden party guest Andrew Bates told reporters on Tuesday.
The little royals were picture-perfect for nearly every camera flash, but by the end, it was clear the events of the day were taking their toll.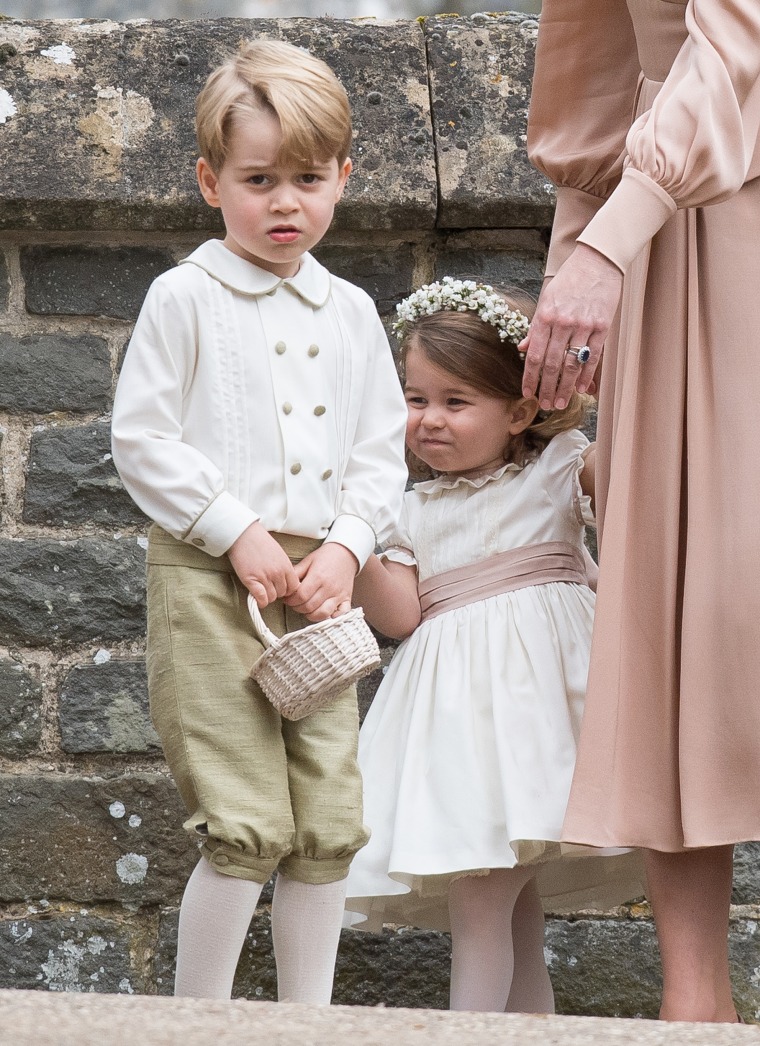 But in one last parting shot, the little prince waved to bystanders, with a grin, from one of the wedding limos.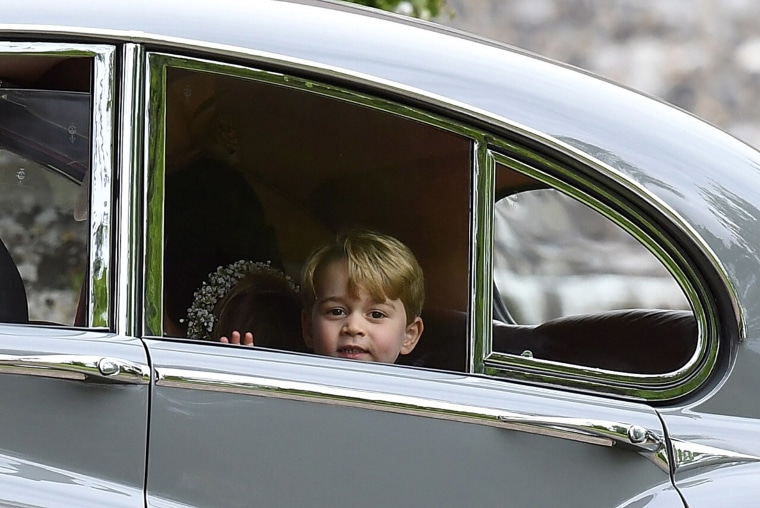 Will Uncle Harry's wedding be the next big event for these adorable royals? We'll just have to wait and see!
Related:
Pippa Middleton gets married -- See the photos!
Kate Middleton talks insecurities, 'huge challenges' of motherhood