Attention, future boyfriends of Pink's daughter, Willow: The rocker doesn't intend to let her little girl settle for any ol' Romeo — in fact, she demands the very best for her.
The "What About Us" singer covers the January 2018 issue of Cosmopolitan, and inside the magazine, she opens up about the dating advice she recently gave Willow, 6.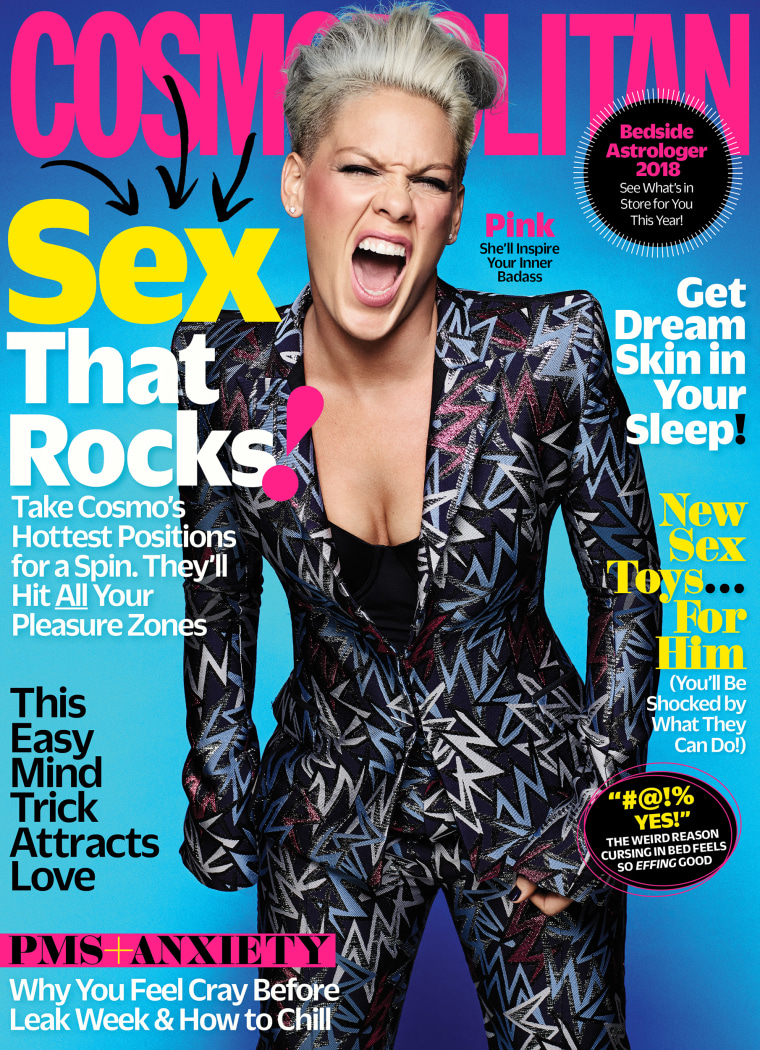 "She said to me the other day, 'How many boys can I have at once?' And I said, 'Excuse me?' Pink told the magazine. "I said, 'Probably none of them because they won't deserve you.'"
The 38-year-old pop superstar said she instructed Willow to have high expectations of the boys in her life.
"They have to be kind, respectful, they have to be chivalrous, they have to be good to their moms, they have to be good looking, they have to be funny,'" the singer recalled telling her.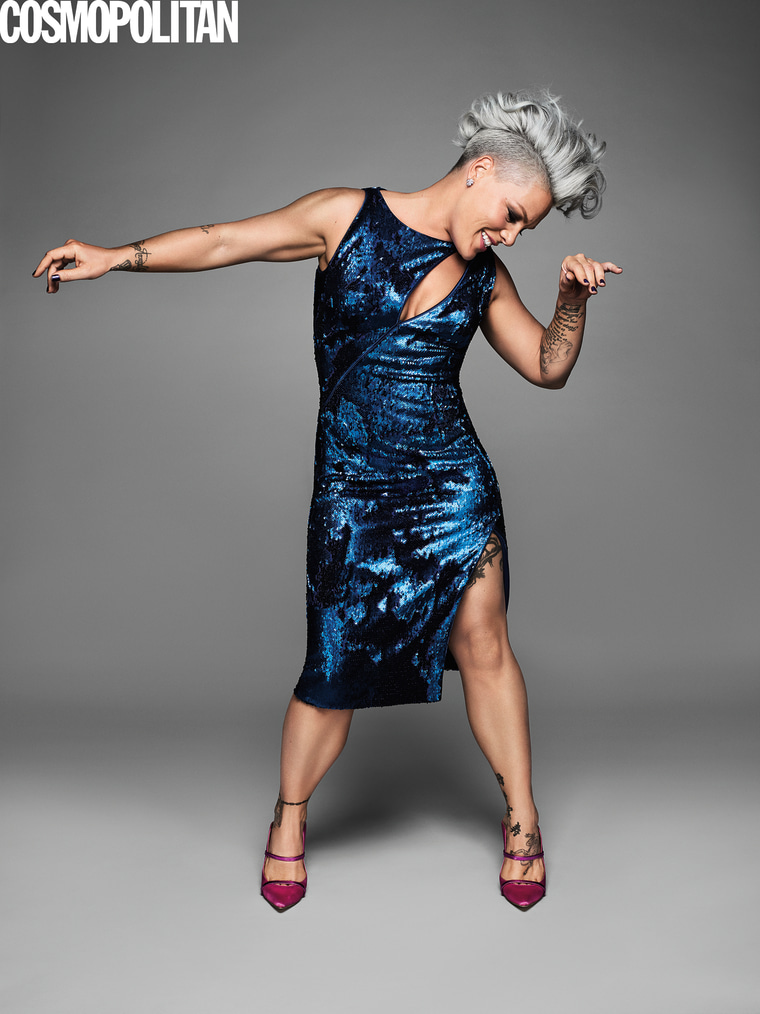 Fans of the mom of two — adorable son Jameson is 11 months old — know she believes in treating others with respect. So much so, the singer told Cosmo the woman she most admires is Ellen DeGeneres.
Why? "She always leads with kindness."
Enlightened Pink also believes in putting the past behind her.
The singer, who last month shot down rumors that she cringed during her former rival Christina Aguilera's AMAs performance, was asked to use one word to describe several of her past duet partners.
When she heard Aguilera's name, Pink simply said, "Forgiven."
Read the rest of Pink's candid interview when the January 2018 Issue of Cosmopolitan hits newsstands on Dec. 12.