Pink is one mom who's proud to have breastfed her baby.
The Grammy award-winning pop singer shared a sweet throwback of herself nursing her daughter Willow, now 5, in honor of August 1-7 being World Breastfeeding Week and August being National Breastfeeding Month in the U.S.
"I proudly post this photo of a very HEALTHY, NATURAL act between mother and child," the 36-year-old rocker captioned the Instagram pic. "Taken in Helsinki by a very supportive and proud Papa."
That supportive papa is, of course, Pink's husband, motocross racer Carey Hart.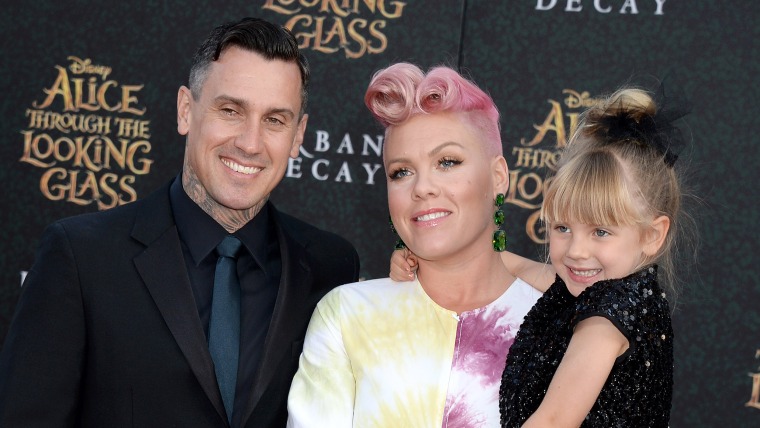 The breastfeeding proponent once nursed Willow live on the radio while doing an interview with Ryan Seacrest. She also got into at least one altercation with a passerby who made a rude remark while she nursed in public.
"I had a cover on," Pink told British talk-show host Alan Carr in 2012. "And this guy walks by, and he was like, 'Ughhh.' He was just disgusted."
"I was like, 'You didn't get enough hugs when you were little,'" Pink said.
That's when her husband teased her for "starting fights in restaurants."
"I will. I will fight. Hold my baby," Pink replied, laughing.
RELATED: Pink served up epic Matt Damon 'Martian' cake for her daughter's 5th birthday
When the host asked Pink if she purposefully nursed in public to raise awareness about breastfeeding, the singer replied that she did.
"I do. I do on purpose," Pink said. "I think breast-feeding is healthy and natural and it's a comfort to my baby."